Happy Birthday Lata Mangeshkar: Some Interesting Moments Of Her Life
Today, as Lata Mangeshkar celebrates her birthday, we take a quick look at some interesting facets of her life.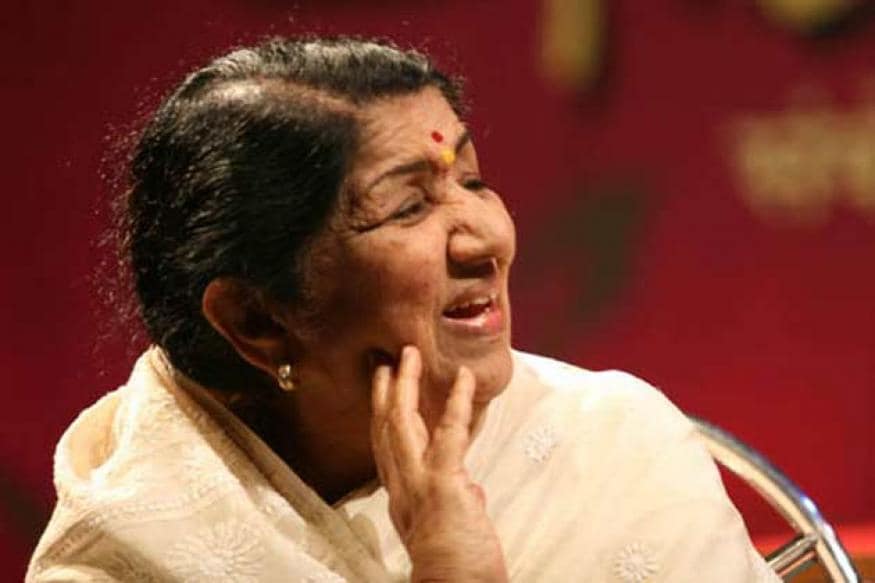 A file photo of Lata Mangeshkar. (Photo Credit: Getty Images)
As far as fans of Indian cinema are concerned, Lata Mangeshkar is a name that most certainly needs no introduction at all. Fondly referred to as the 'Nightingale', the National award-winning singer is held in high regard by fans, critics and industry insiders alike.

During her highly illustrious career, which spans over as many as seven decades, she has bagged almost every major award and worked with the who's who of the film fraternity. Today, as Lata celebrates her birthday, we take a quick look at some interesting facets of her life.

She is a true survivor: Lata Mangeshkar's childhood wasn't exactly a bed of roses. At the tender age of 13, her world was turned upside down when her father passed away because of a heart problem. In the years that followed, she entered the film industry and tried to ensure the financial welfare of her family.

However, despite her musical abilities, Lata's initial years in the industry were quite difficult.
She kick-started her career with a song titled 'Naachu Yaa Gade'. But as luck would have it the song was never used. Moreover, she was criticized by a noted producer who stated that her voice was extremely weak. Being a true fighter, Lata did not let these setbacks shatter her. On the contrary, she continued honing her skills and the rest, as they say, is history.

Lata was like a sister to Sivaji Ganesan: Not many may know this but Lata Mangeshkar shared a special bond with Tamil superstar Sivaji Ganesan and considered him be her 'rakhi' brother. In fact, both the families were very close to one another and met on several occasions. During one such get-together Lata told 'Nadigar Thilagam' that she wanted to visit the town of Rameshwaram. Within minutes the actor made the necessary arrangements and proved that her wish was indeed his command. Moreover, on the professional front too Lata and Shivaji collaborated on a few occasions. 'Didi' recorded songs for some Hindi films produced by the star in the 1950's.'




She moved Nehru to tears: In 1963, Lata Mangeshkar achieved a unique feat when she sang the highly patriotic song 'Aye Mere Watan Ke Logon' at a grand event attended by none other than then Indian Prime Minister Jawaharlal Nehru. Despite not being able to rehearse properly owing to music composer C Ramchandra's packed schedule, she did full justice to the song. In fact, such was the impact of her rendition that it left Nehru in tears.

Lata is the public's choice: In 1994, Lata Mangeshkar once again gave strong proof of her abilities as a singer when her lively rendition of 'Didi Tera Devar' from the evergreen classic 'Hum Aapke Hain Koun' became an instant hit among classes and masses alike. The following year she won a special Filmfare award on public demand, proving that she was still the "people's choice".

The Dilip Kumar connect: When the 'Nightingale' first began her career in Hindi films, she found it extremely difficult to pronounce Urdu words correctly and with the right diction. During that difficult time it was the original 'King Khan' Dilip Kumar who came to her rescue and pointed out her mistakes. This prompted her to take formal lessons in Urdu. Shortly thereafter, she went to the 'Madhumati' star and floored him with her flawless Urdu. This marked the beginning of a long and healthy friendship.
Read full article
Countdown To
Elections Results
To Assembly Elections 2018 Results