Harrdy Sandhu: Knew Guru Randhawa Would be a Star the First Time I Met Him
A very popular name in the Punjabi pop space, Harrdy Sandhu talks about music, inspiration and Guru Randhawa in this candid chat.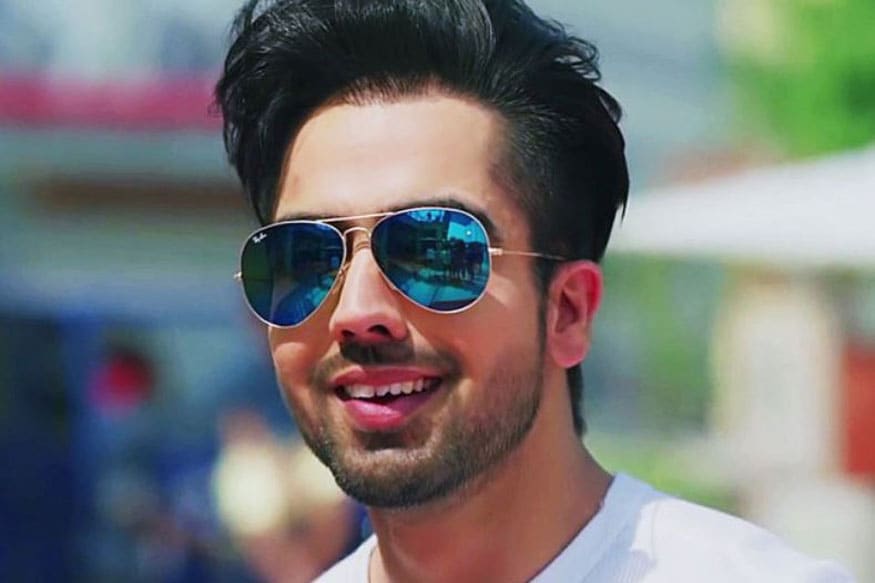 Harrdy Sandhu gave up on cricket to become a singer.
Punjabi singer Harrdy Sandhu's latest single Kya Baat Ay is a hit already. It has been watched over 37 million times on YouTube in the two weeks since its launch.
That's not new for Sandhu though. His 2017 single Backbone has 240 million views and Naah that followed later in the same year has over 283 million hits.
Sandhu hails from Patiala and lives in Chandigarh and doesn't like to disclose his age, even when badgered. Here, he talks about his dream of becoming a cricketer to his friendship with Guru Randhawa, and why he doesn't cast Indian models in his music videos.
How did your latest single Kya Baat Ay come up?
After Naah, which is a massive hit, there was a pressure to do better. We tried making a song for six-seven months. We made some but never got the oh-this-will-be-super-hit vibe. And then we made this one. When it got done, we knew this was it.
Which, among all your songs, is your favourite?
I like them all but if I have to pick one, it will have to be Yaar Ni Milyaa (2017).
Your first album released in 2012. Now six years and a worldwide following later, has anything changed?
When I started, I wasn't so dedicated. Soch came in 2013 and it was a big hit. So I thought I had arrived and had nothing to worry about. I let myself loose. I didn't work hard for a year. But today, I am much more dedicated and passionate about my work.
You wanted to be a cricketer and not a singer…
I have been singing ever since I was four. But growing up, it was only a hobby. Meanwhile, I got into cricket after the 1996 World Cup. I played for 10 years — Under 19 India and Ranji Trophy from Punjab. But in 2005, my elbow got injured. I went to Australia for treatment but it didn't help. I used to drive taxis there. Even then, when there wouldn't be any passengers, I'd listen to music and sing along.
On returning to India, I finally found a doctor and got back into Punjab's Ranji team but got injured again, just two days before the match. Since I couldn't play any longer, I decided to pursue my first passion — singing. I started learning in 2009, got my first album in 2011.
You're also known for your fantastic dancing. Are you a trained dancer?
I have only done Bhangra in school for about three-four years. I have never learnt dancing. In fact, Naah was the first song in which I danced.
You're often compared with Guru Randhwa, who has become really popular now...
Guru and I actually started together. In 2013, there was a Punjabi film, Daddy Cool Munde Fool. We both went for a commercial shoot after the film. That was the first time I met him. We have been good friends since then. I had told him that day only that he is a star. Pata chal jata hai. He is so talented.
You only cast international models opposite you in your videos. Is it a conscious choice?
Not at all. In fact, we tried to rope in someone from Bollywood for Kya Baat Ay but couldn't sort out the dates. We usually finalise a model who we think fits the song's mood. Also, I look for a different face for my videos.
Which, according to you, is the most misunderstood thing about Punjabi singers?
That all of us sing gundagardi waale songs and show off.
Who is your favourite singer?
Arijit Singh, Ed Sheeran. Among Punjabi singers, Gurdaas Maan ji and Diljit Dosanjh.
Upcoming projects?
There a couple of Bollywood songs, which will likely release later this year. I am also working on my next single. It will come out in 2019.
Follow @sneha_bengani for more.
Get the best of News18 delivered to your inbox - subscribe to News18 Daybreak. Follow News18.com on Twitter, Instagram, Facebook, Telegram, TikTok and on YouTube, and stay in the know with what's happening in the world around you – in real time.
Read full article