Here's How Madhuri Dixit Will Pay Tribute to Helen, Rekha
Bollywood's dancing diva Madhuri Dixit Nene will take Bollywood fans on a nostalgic trip during the awards ceremony.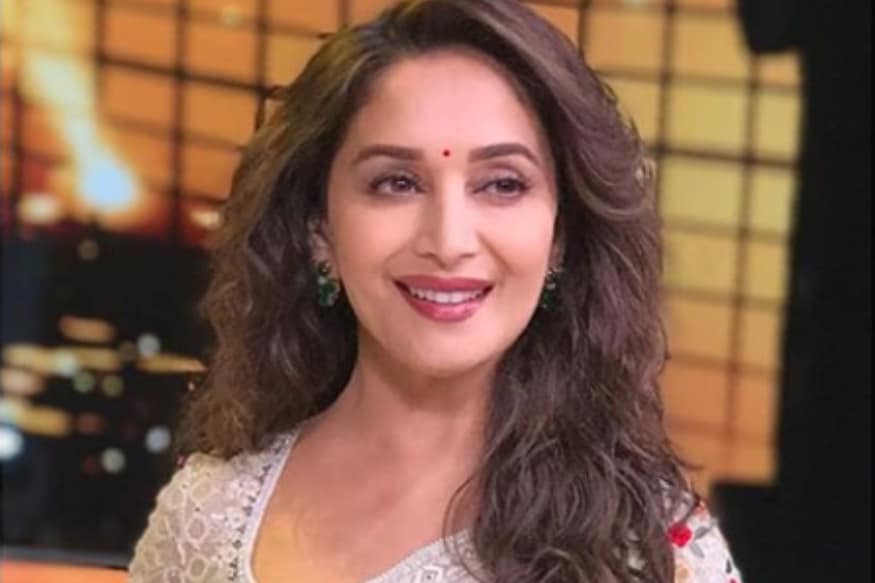 Image: Madhuri Dixit/Instagram
Bollywood's dancing diva Madhuri Dixit Nene will take Bollywood fans on a nostalgic trip as she pays tribute to Helen and Rekha at the third edition of Lux Golden Rose Awards.
This year's event, to be held on Sunday, has extended its support to the UN's HeForShe cause and will see Bollywood's stalwarts lend their support for the initiative, where the men pledge to stand in solidarity with women and face gender inequality together.
"When I was approached to do this performance, it left me both overwhelmed and excited. Given that the Awards are supporting the HeforShe movement, I thought it was also time for the women, especially in Bollywood, to celebrate each other and express solidarity with each other.
"The Lux legends are truly iconic and inspirational, and my performance is purely to take fans down memory lane while reveling and celebrating their magic," Madhuri said.
Sridevi's daughter Janhvi Kapoor and her Dhadak co-star Ishaan Khatter will also put on an act at the event, which will be co-hosted by Shah Rukh Khan and Varun Dhawan.
Janhvi said: "This stage is special to me because my mother was a Lux superstar. I am glad to be performing for my first ever awards night with my favourite co-actor and friend Ishaan, since he has always supported me up to this stage in my career.
"Since this is my first performance, I am working extra hard on perfecting my moves and I hope the audiences will shower us with lots love again."
Shah Rukh is looking forward to celebrate cinema's beautiful ladies.
"Hosting for this very special audience has always thrilled me and continues to fill my heart with lots of love for these superwomen," he said.
Varun said: "It is humbling and delightful to be chosen to host for the ladies. This ye'r's theme HeForShe is something I want to take a stand for. Shah Rukh Khan is the God of hosting and to get a chance to applaud the divas alongside him is a dream come true. I have coveted his title of the 'King of Romance' and 'Ladies Man' for a long time, and if I am able to live up even to half of his legacy, I will call myself fortunate."
Actor Ayushmann Khurrana has also pledged his support to HeForShe, along with TV actors Nakuul Mehta and Mohit Malik.
Ayushmann said: "As a part of the industry, it is our responsibility and not a choice to make the space we work in safe, equal and encouraging for growth for one and all. HeForShe states just that - standing in solidarity for positive change.
"In my personal experience I have seen the kind of honesty and hard work my female co-actors have put in and if they are not given due credit then it is a pity for us and the industry as a whole."
Get the best of News18 delivered to your inbox - subscribe to News18 Daybreak. Follow News18.com on Twitter, Instagram, Facebook, TikTok and on YouTube, and stay in the know with what's happening in the world around you – in real time.
Read full article