GET Stock

Quotes


How Chennai's Poets and Moviemakers Fascinate Fans With Railroad Romance
Trains and stations have had an important role to play not just in the ordinary lives of men and women, but also in cinema.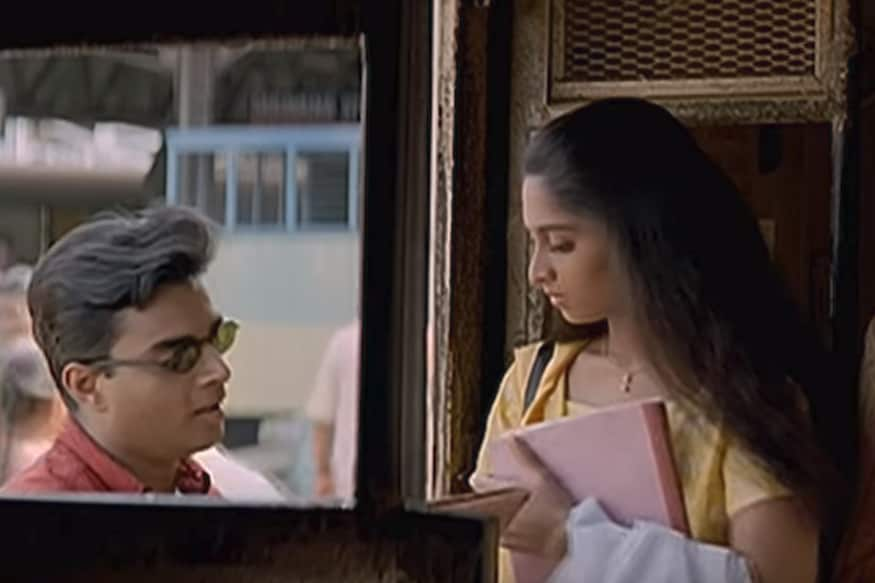 Image: Youtube/ Alaipayuthe
Chennai evoked the railroad romance on Tuesday. Karthika Nair and Sampurna Chatterji read their poems on the city's latest metro as it zipped from Ashok Nagar to Shenoy Nagar, two points in the city.
Karthika told the media the other day: "These are poems that revolve around the Paris Metro and the Mumbai Suburban Railway. So, the possibility of performing in a similar space - even in another city - struck us as very exciting. And what better way to remind us of these invisible links among city dwellers than to perform the work in Chennai, which has a newly-minted Metro?"
The poetry published in a book titled, Metro Lands, contains Nair's and Chatterji's verses and illustrations by Joelle Jolivet and Roshni Vyam, and the volume will soon be launched at the Alliance Francaise in Chennai.
Trains and stations have had an important role to play not just in the ordinary lives of men and women, but also in cinema. In fact, they have always held a fascination for films. One of those classic and unforgettable scenes is that of little Apu and his sister, Durga, in Satyajit Ray's
Pather Panchali
watching a train across a field with its engine shrieking and belching smoke.
As time went by, many directors have used the railroad as a leitmotif in their movies. Remember that opening (and closing) sequence in Vijay Anand's gripping thriller,
Teesri Manzil
, with Shammi Kapoor, Asha Parekh and comedian Ram Avtar. The scene in a way set the tone and pace of the film.
Another work where the train played an important part, a Cupid in fact, was in Mani Ratnam's
Alaipayuthey
, where Madhavan's Karthik and Shalini's Selvaraj come together against the backdrop of clanging suburban electric trains in Chennai. In fact, Ratnam returns to the trains and the stations time and again in this movie. Even later, in his
O Kadhal Kanmani
, Dulquer Salman's first meeting with Nithya Menen is in a rail station – where she is all set to commit suicide. Or, at least that is what we are made to believe then! Later, we find out that she was merely pretending to kill herself in order to grab the attention of her boyfriend -- who was beginning to lose interest in her.
And, who can forget the Dhanush-starrer,
Thodari
, where he plays a pantry boy on board a train, and falls in love with the assistant of a film star. Bad work, though, which digresses into a million alleyways.
But forget Thodari, can there be a parallel to the way trains were imaginatively used in David Lean's 1945 British suburban romantic drama,
Brief Encounter
– where Trevor Howard and Celia Johnson meet and begin an extra-marital affair in a railroad station against the sound of hissing steam engines and rattling bogies. The sounds and the smoke-filled scenes are still there in my mind.
Finally, I can never forget a pulpy love story I read long, long ago, called
Brief Ecstasy
, about how a dashing, debonair Spanish man meets an attractive woman on the Madrid Express as it races along the countryside under a star-spangled night. Indeed, the love stories woven around trains have this great ability to tug at your heart.
So, I am not surprised to learn that this link between rail and romance is soon to be highlighted in a television serial by a producer who has made movies staring Rajnikanth. He does not want to be named now, but says that he is planning a television serial, where Chennai's new Metro Rail will play Cupid to a boy and a girl. The producer feels that the small screen is far more effective than the big one, because television has the ability to walk into a living room and mesmerise men and women.
(Gautaman Bhaskaran is a writer, commentator and film critic)
Also Watch
| Edited by: Kriti Tulsiani
Read full article