When Daljit Sean Singh, 48, showed up to audition for Sanjay Leela Bhansali's Padmaavat, he was hung over.
"Are you 'Baba'? Sanjay Sir wants to meet you," the lady on the phone had said the day before.
At first, Daljit had refused to go to the audition, because he was told he'd have to pay his own flight ticket. "What if I don't get selected huh? I'm not paying for my disappointment, I told her," he recalls.
Daljit, son of Delhi-based real estate tycoon Mohinderjit Singh, builder of massive constructions like the Nike Town in Boston and Indira Gandhi Indoor Stadium in Delhi, then decided partying the night before his audition seemed like a good idea. "It was a friend's birthday," he shrugs.
Since Bhansali Productions had sent him a roundtrip flight ticket, he arrived in Mumbai the next day.
Bollywood's Favourite Beard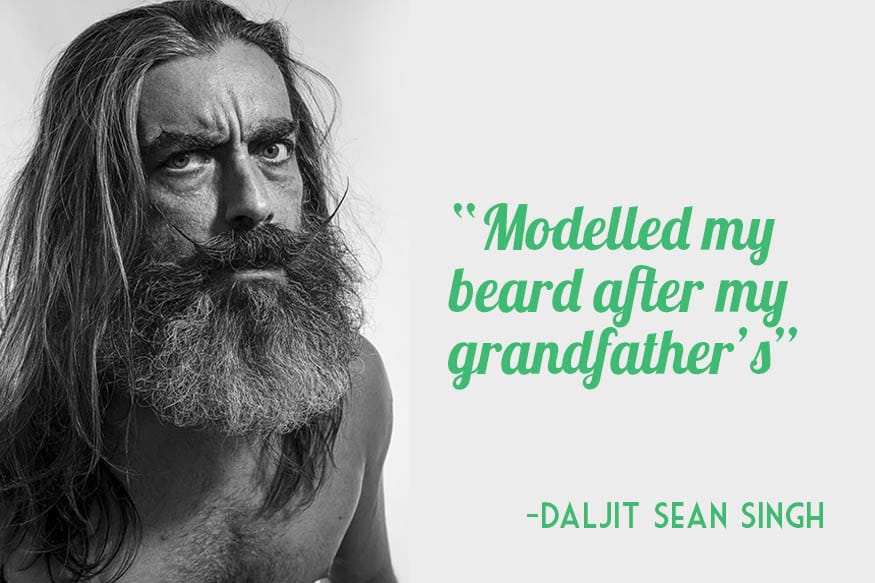 (Photo: News18.com)
Daljit became a fitness model in his forties, but not before he had been to rehab for alcoholism thrice, been sent to a lockup in Atlanta and also lived as a homeless man on the streets of that city, as well as Washington DC. His iconic silver-grey hipster beard, an accessory he admits has led to his success in the modelling world, gave him roles in Kill Dil, Omerta and Padmaavat.
"I was Sharif Pasha in Padmaavat, the guy that Ranveer (Singh) stabs and kills on his wedding day," he says. Despite Daljit's reluctance to be part of the project, the casting director had wanted him to be on board and acquiesced to his demands.
"They couldn't find a better beard."
For Daljit, celebrities were hardly out of reach growing up. His house on Jantar Mantar Road, smack in the middle of New Delhi's posh central district had played host to a slew of celebrities, especially in the 70s and 80s.
"Javed Jaffrey has been to the house, so has Shatrughan Sinha," he recounts.
Daljit's great-grandfather, Sardar Bahadur Dharam Singh (his 'beard idol'), was a builder from Punjab who along with Sobha Singh, father of Khushwant Singh, had built Connaught Place and large parts of Lutyens Delhi. Dharam Singh's beard would inspire his great grandson to rediscover his Sikh roots and lead to modelling assignments.
(Photo: News18.com)
Daljit's mother Pauline, born to a British father and Irish mother had fallen in love with and married Mohinderjit Singh in the '60s and Daljit Sean Singh was born on October 20, 1969. The marriage broke up in the 80s, leaving a young Daljit with a taste for alcohol and an even greater appetite for adventure and an itinerant life.
His newest film Torbaaz, slated to release this year, offered him an opportunity to indulge both these interests.
"Sanju (Sanjay Dutt), I and two other people finished off 6 bottles of Vodka in Kyrgyzstan after the shoot. I'd wanted to go to Central Asia, ever since I watched Netflix's Marco Polo," he says.
From Vagabond Alcoholic to Entrepreneur
(Photo: News18.com)
'You touch my f***ing drink, I'll kick your ass' is what Daljit Sean Singh's charge sheet says, when he was arrested for assaulting a police officer at a bar in Atlanta.
"It was 15 minutes to closing time and he just walked up to me and took my drink. That was my downer, one last drink before I could forget the world. Those were the times when I'd drink a bottle just to get over my hangover and feel normal. He provoked me, I punched him," he recalls.
Since moving to England with his mother after his parents' split in 1986, Daljit led a tumultuous life. At 18, he was arrested for stealing the hood ornament from a Mercedes in London. At 21, he became a father, only to leave his son and girlfriend 4 years later and catch a bus 'away from commitments'. Subsequently, he moved to the US in the late 90s and married in 2002, when alcohol pushed him to contemplate suicide and breal up his marriage four years later.
It was at this juncture that Daljit had gone out for a drink and got arrested for assaulting the police officer at the bar.
A string of rehabs in Washington DC, Virginia and Mumbai changed Daljit and gave him a new lease on life. Starting out as a waiter in Chef Ritu Dalmia's Diva restaurant, Daljit worked his way into the wedding planning business and started a funeral service called Antim Yatra, where people can book packages for funeral services for a fixed price and don't have to worry about last rite arrangements while grieving the loss of a near and dear one.
"My experience with death opened my eyes. Why should you even have to worry about where the firewood will come from etc. when someone dies?," he notes.
Monsoon Wedding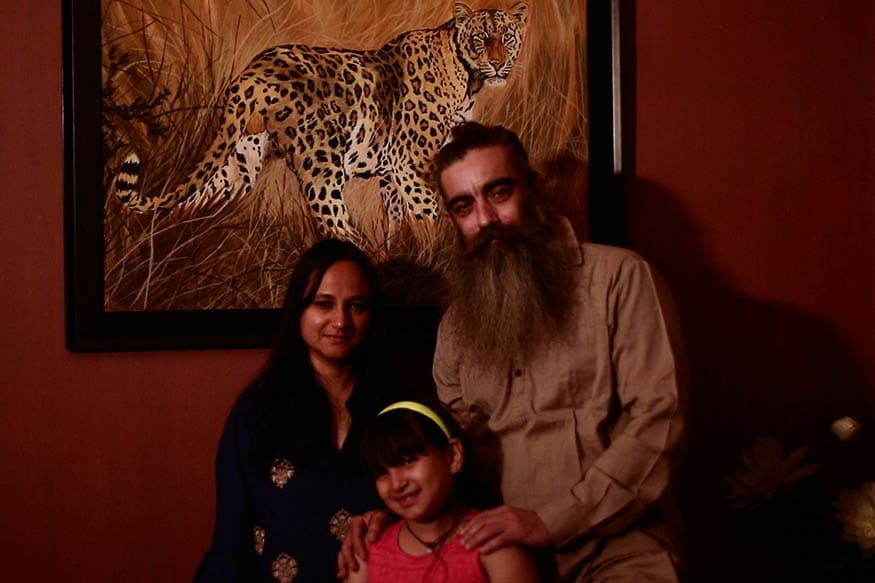 In 2008, Daljit Sean Singh married Namrata Mamak in a traditional Punjabi wedding at Kapoor Solar Farms, a farmhouse in Delhi.
"I had watched Monsoon Wedding when I was homeless in Atlanta, just to get some shelter. I thought it's a desi cinema hall so I'll find other desis. I didn't know I'd get married in the same mandap they showed in the film," he marvels.
Today, Namrata and Daljit live in Delhi with their eight-year-old daughter Keihana and their dog Khichdi.