GET Stock

Quotes


How Muhammad Ali's life influenced Hollywood
He was brash, bold and unapologetically quotable, due to which was loved by Hollywood.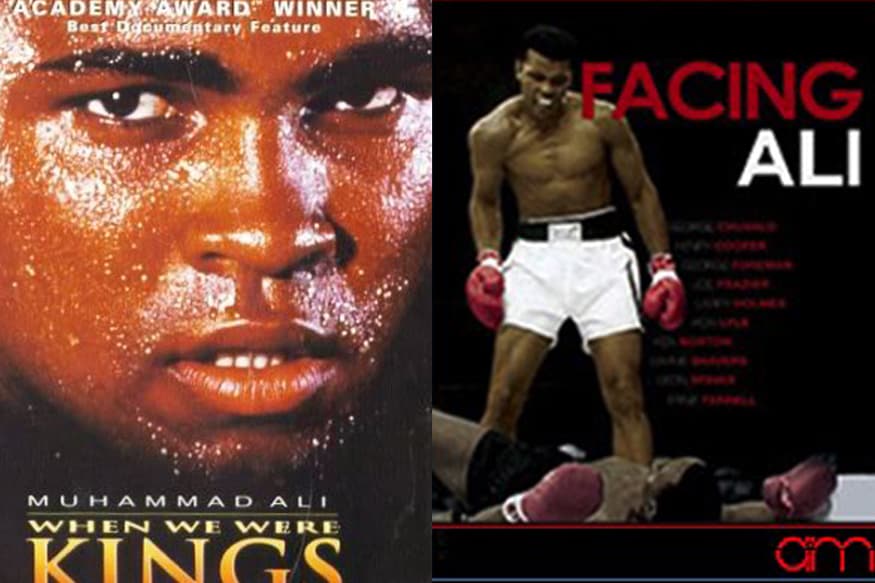 He was brash, bold and unapologetically quotable, due to which was loved by Hollywood.
The association of boxing legend, who breathed his last, on Friday, had a close association with Hollywood. Slyvester Stallone's Rocky films were inspired by the 15 rounds of 1975 world heavyweight champion crown which had Muhammad Ali and Chuck Wepner. His life looked unbelievable to be made as a larger-than-life hero of celluloid. He was brash, bold and unapologetically quotable, due to which was loved by Hollywood.
Hollywood legend goes that the dramatic fight had moved Stallone and had spurred to write Rocky, which had won the best picture at the 1976 Oscar. Muhammad Ali had made a surprise entry at the Oscars while Stallone was giving his speech, as Ali joked: 'You stole my script'.
The heavy weight was also the subject of several movies made for five decades. From 1970 to 2013, there were several movies made on his life, career and tribulations. Besides being a great sportsman, his wits and one-liners also made a mark as famous dialogues were inspired by his statements. Hollywood movies had dialogues such as 'Float like a butterfly, sting like a bee', 'I am the king of the world, I am pretty. I am Bad man!, 'I don't like fighters who talk much'-which were originally mouthed by Ali.
Ali also made appearance in movies such Norman Mailer, Freedom Road and The Superfight and more. He appeared in his own biopic and appeared as a guest star in popular TV show Different Strokes.
Some of the movies based on Ali that made a mark in Hollywood include:
When We Were Kings (1996): This was the most applauded documentary which received the best documentary feature. It chronicles Ali defeating George Foreman to become heavyweight champion at 32.
The Greatest (1977): The movie title was based on Ali's nickname, but the dramatised version was largely about his memorable fights. Some real fight footage which were included in the movie and had some interesting trivia. It also had the famous number 'The Greatest Love of All', by George Benson, which was later also sung by Whitney Houston.
Facing Ali (2009): This was a distinct documentary, which had Ali's rivals speaking highly of him. As many as ten of his former competitors shared their experience, showering tribute on Ali's career.
The Trials of Muhammad Ali (2014): There was more to the life of Ali than only what he spent at the rink. He was also a crusader who opposed the Vietnam War. The documentary that aired in 2014 highlighted his conversion to Islam and his opposition of the Vietnam War. The documentary also touched his beliefs regarding issues of racial inequality, religion and more.
Ali (2001): The biographical movie directed by Michael Mann was a drama on his personal and professional life including conversion to Islam and his epic fights against Joe Frazier and George Foreman. Actor Will Smith who was known for his comedy portrayed Ali and was nominated for the Oscar.
Also Watch
Read full article