Huma Qureshi Turns Air Hostess and Invites Everyone to Leila's Dystopian World
After 'Leila' premiered on Netflix on Friday, the streaming service released a promotional video featuring Huma Qureshi. The actress explains what exactly is dystopia.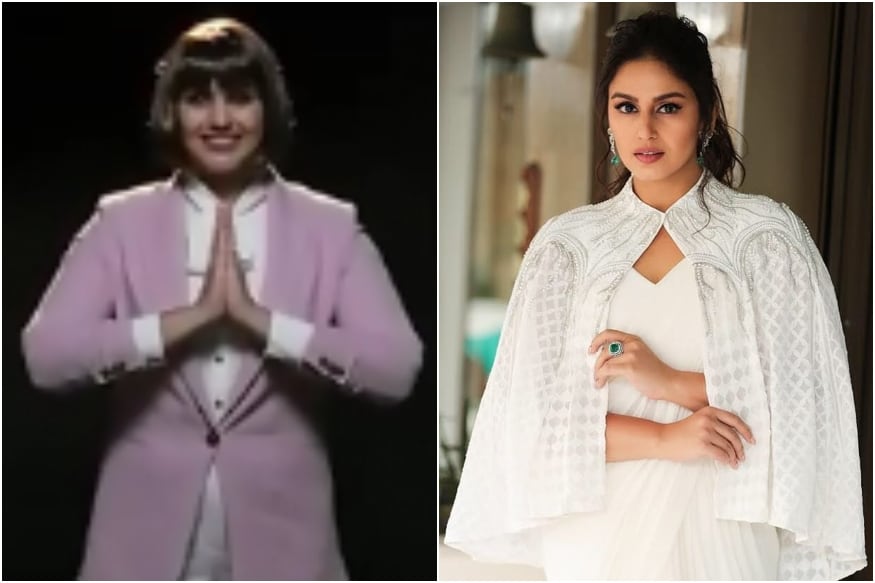 Image of Huma Qureshi, courtesy of Instagram
Deepa Mehta's Leila has premiered on Netflix and is getting positive response from a segment of the audience that enjoys dystopian setting, that is a time in the future that is marked by undesirable situations and frightening experiences. In order to promote the already on-air series, Netflix India released a promotional video in collaboration with Huma Qureshi, who can be seen informing people about what dystopia exactly is by drawing out examples from Netflix's other shows and films.
Dressed in a pink-suit outfit and hair done like that of a flight attendant, Huma guides the viewers into the fictional and futuristic world of dystopia. She says, "Together we will take a small trip into the dystopian world. Dystopia is an imaginary world set in the future. This world is technically advanced, but it can also be a living hell. There is no escape from injustice here."
The video is made my putting together frames from Hunger Games films, 3%, Leila and Black Mirror and presents us with the visual aesthetics, tone and tenor of a dystopia-inspired story.
The post is captioned as, "Namaskaar, deviyon aur sajjano. Air Dystopia mein aapka swaagat hai." See full video here:
In Leila, Huma plays the role of Shalini, who is in search of her daughter named Leila. Shalini is a citizen of a country named Aryavarta that divides communities on the basis of religion, class and economic value they bring to the table. Leila is based on journalist-turned-author Prayaag Akbar's 2017 novel of the same name.
Follow @News18Movies for more
Get the best of News18 delivered to your inbox - subscribe to News18 Daybreak. Follow News18.com on Twitter, Instagram, Facebook, Telegram, TikTok and on YouTube, and stay in the know with what's happening in the world around you – in real time.
Read full article