I Exfoliate Like a Madman: Pharrell Williams
Singer Pharrell Williams maintains his flawless skin by exfoliating it regularly. He also believes that fashion and style is the same thing to him.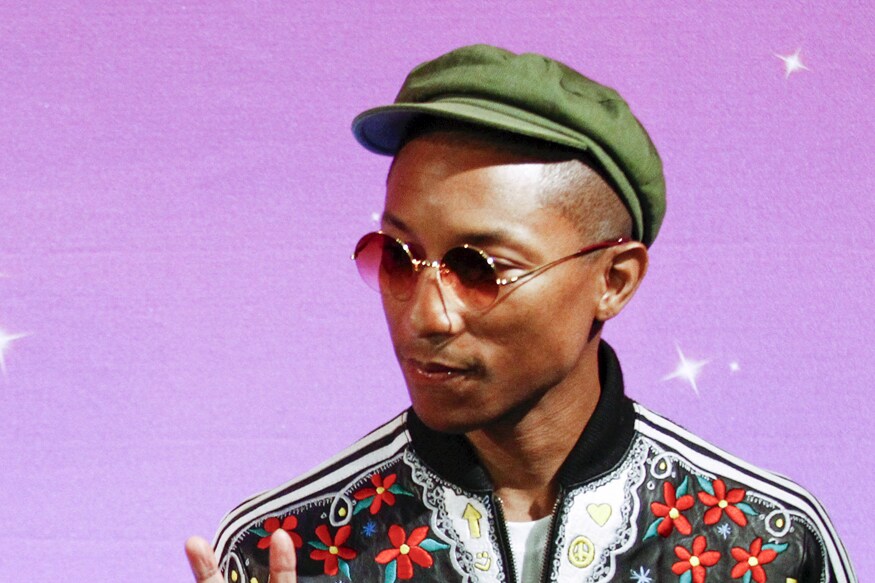 Image: Reuters
Los Angeles: Singer Pharrell Williams exfoliates his skin like a "narcissistic madman" and also relies on staying hydrated to maintain his flawless complexion.
"I exfoliate like a madman. When you exfoliate and you drink a lot of water, that does good for you. To me, the key is just exfoliating, like a monster. There's a lot of dead skin. All the time. Like a narcissistic madman," the Happy hitmaker told DazedDigital.com, reports femalefirst.co.uk.
He believes someone's style is "indicative" of who their personality, and he plans his outfit in the mornings based on how he feels in that particular moment.
He said: "What it (fashion) means to me personally is the same as what style is. It's indicative of who you are and what you're feeling. Specifically, the way I look at it, it's when I get up in the morning, it's how I feel, it's where I'm going, and what the weather's going to be like.
"That kind of informs me of what it is that I'm wearing. When people are like, 'I don't really have any style, I don't dress up,' you kind of are. That's what your clothes are saying."
Get the best of News18 delivered to your inbox - subscribe to News18 Daybreak. Follow News18.com on Twitter, Instagram, Facebook, Telegram, TikTok and on YouTube, and stay in the know with what's happening in the world around you – in real time.
| Edited by: Kriti Tulsiani
Read full article