GET Stock

Quotes


I Have Learnt Each & Everything From YouTube: Sukh Sanghera, Punjab's Leading Music Video Director
Sukh is one of the leading music video directors of Punjabi film industry. His list of more than 300 songs so far includes many top Punjabi singers.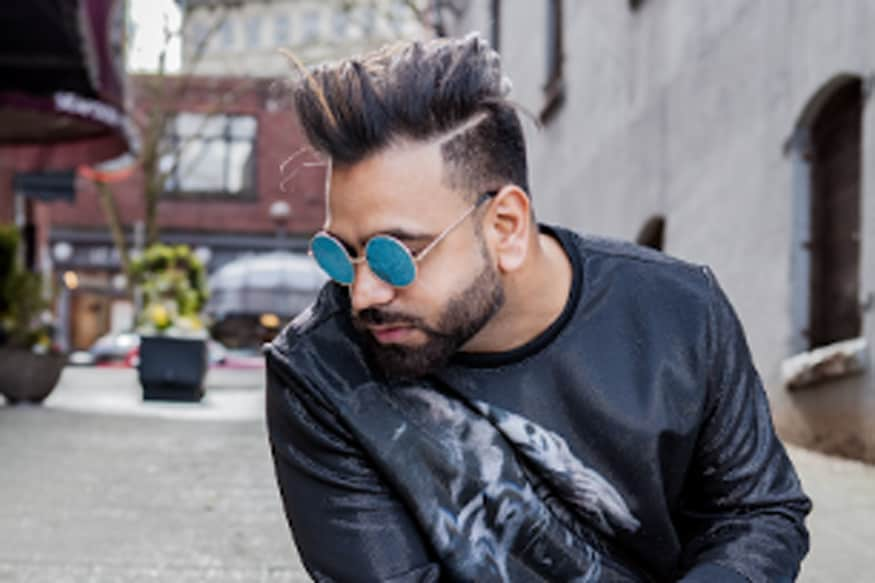 Image: A file photo of Sukh Sanghera
He moved from his village Buzrag in district Ludhiana to Canada in 2007 and returned to Punjab after becoming a successful video director in January 2018. When he landed at the airport, he already had his fans waiting for him. "It is after I landed in Punjab that I realized the amount of love and respect I have gained for my work. For one month that I stayed in Punjab, everyday someone would come to meet me in my village. They termed themselves as my fans, but I call them my family," says video director Sukh Sanghera.

Sukh is one of the leading music video directors of Punjabi film industry. His list of more than 300 songs so far includes many top Punjabi singers. "One day, someone who had come from Muktsar waited entire night in his car so that they could meet me in the morning. Had I known I would have taken them to my home," recalls Sukh who is currently in Vanouver. "I still have all the snap stories of people who came to meet me saved in my phone. Their love touched me. I have been thinking of compiling those stories into a video," adds Sukh.

Sukh has so far directed around 300 Punjabi songs and claims to have worked with '90% of the industry'. Some of his famous tracks are Amrinder Gill's Pendu and Diary, Mankirat Aulakh's Gangland, Badnam, Kadar, Garry Sandhu's Banda ban ja, Prabh Gill's Tareyan de des, Ranjit Bawa's Tankha, Sharry Mann's Sohne Mukhde, Amrit Mann's Kaali Camaro and Guerilla war, Deep Jandu's Aa geya ni Billo ohi time and Good Life, Aarsh Benipal's Rang sanwla, Jas Bajwa's Nose pin, Gurnam Bhullar's Diamond, Gursewak Dhillon's Gangster scene and Scratch etc.

After his stint as a model in around 70 Punjabi songs, he moved to Canada and joined the trucking business. "But deep inside I knew I wanted to do something in the entertainment field. And one day when a friend asked me if I can shoot his video, I immediately agreed even though I was new to direction. I learned each and everything from YouTube," shares the down-to-earth music video director, who is also a self-taught editor and cinematographer.

He recalls, "When the video editor gave me a hard time while editing that song, I learned how to edit videos on my own. I spent hundreds of hours learning new software that would enable me to shoot and edit videos."

Presently Sukh has a team of 11 members who are part 10+1 creations Ltd – a company he started in 2010. He says, "Each member of the team has a separate department to look after. From styling to camera work, editing, production, lighting; our team of 4 girls and 7 boys look after different aspects. Besides doing music videos, we also do production for movies in Canada as well as all over the world."

An average budget of a music video that Sukh and his team directs is around 12 to 15 lakh rupees. "When a singer approaches us, we listen to the song first. Depending on the song, we set the budget because every song and video has its own requirement. Once we are part of a project, then we make sure that everything is perfect – be it storyline or cinematography. We put our heart in our music videos. We believe in working hard leaving the rest up to people of Punjab," says the director who has often broken stereotypes through his songs. Every year he shoots one free song for any talented singer who cannot afford to get his video shot.

Gone are the days when only singers were a known in Punjab, not many knew about video directors. Sukh's popularity shows that in today's time a music video director is as famous as the singer. In his humble tone, Sukh while giving credit to social media says, "Ever since social media got popular in India, music directors have started getting the recognition they deserve. Now they can easily connect with viewers through Snapchat and Instagram and vice-versa."

Unlike other directors, Sukh also happens to be an approachable Punjabi icon. He says, "I don't have any manager. I make sure that I receive all calls directly because who knows that any newcomer who is trying to contact me for a video ends up becoming Punjab's leading singer."

Quiz him if he plans to direct a Punjabi film, and he seems little dubious. Sukh says, "When I was recently in Punjab, I got to know that 46 movies were on floor. One day when I visited set of a Punjabi film, the crew appeared quite tense and serious about their work. But that is not how we work. When we are shooting, we have fun during the shoot. After every shoot, we make sure that we take an off. Recently at a shoot, our drone worth 3000 dollars crashed, but we didn't stress out. When you are working in a country like Canada, you can't afford taking stress. Living and working happily is the key."

Sukh has also left an impact not just in the industry but amongst NRI youngsters. On being asked if he should be given credit for providing a platform to the upcoming talent, he says, "I don't want to sound that I'm boasting about our stuff but we have made a small impact on the generation here – especially Punjabi youth. They follow our work and want to associate with us. We want to be their mentor and guide them. If we can help them in any way, it will be an achievement for our team."

Read full article