GET Stock

Quotes



'Idhu Namma Aalu' Review: It is a Lot Like Love, But it's Not Lovely
Simbu and Nayanthara are back in 'Idhu Namma Aalu'!
Cast: Silambarasan, Nayanthara, Soori, Andrea Jeremiah, Jayaprakash
Director: Pandiraj
Simbu and Nayanthara are back in 'Idhu Namma Aalu'. It's been a decade since we watched them together on-screen. Every time they open their mouths to say a romantic line in 'INA', we go back to those days where headlines and gossip columns were filled with their stories.
'INA' starts with a typical arranged marriage setup. Simbu's friend and the film's man Friday is Soori. He never stops talking about his life or his friend's life. If not for his running commentary about Simbu's state of mind or reminding us that the film is a romantic comedy by uttering funny lines with a smiley-face (he makes us laugh with the announcement of the statutory warning itself), 'INA' would have looked terrible. I'm not saying it is great as it is. The present form of this rom-com gets about half of my thumbs-up.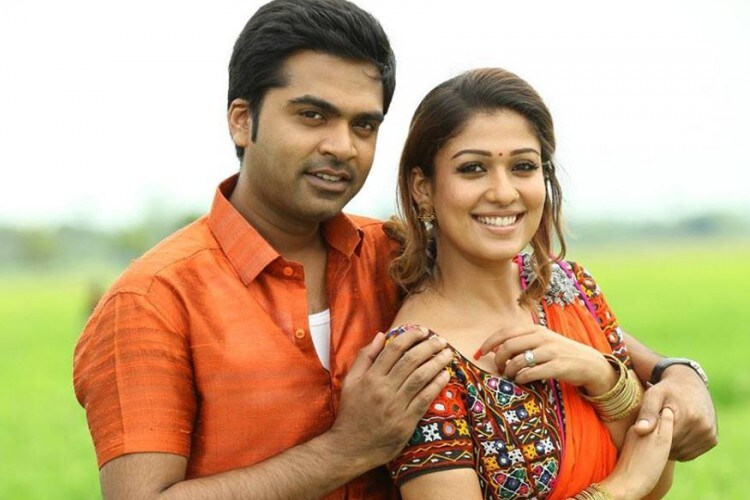 Simbu falls in love with Nayan the minute he sees her. Of course, Soori has his own way of putting it. Slowly and painfully the lovers try to understand each other. The process is cute in the beginning, but when the same portions are repeated for almost an hour, it becomes tiresome. Whenever their relationship moves a step ahead, Simbu changes Nayan's "contact name" in his phone. It's 'Myla' in the cute-meet scenes and 'Wifey' in the latter half. There's one more name in-between which I'm sure many would have their partners' names saved as such. Touches of relativity like these are present in copious amounts yet they don't turn the tables in favor of the film.
Andrea (Simbu's ex) and Simbu are stuck in a supermarket in a flashback episode. This could have been one of the best scenes in the film. Sadly, it isn't. A similar scene which was created in the Telugu film 'Chintakayala Ravi' with Venkatesh and Anushka was more effective. Venky had a clear plan. He just wanted to make us laugh. Simbu and Andrea, on the other hand, are letdown by the writing. A "truly, madly, deeply" conversation would have worked in the supermarket. It's totally absent where it's required and when the same thread is picked up later (with Nayanthara on the phone), it's too late.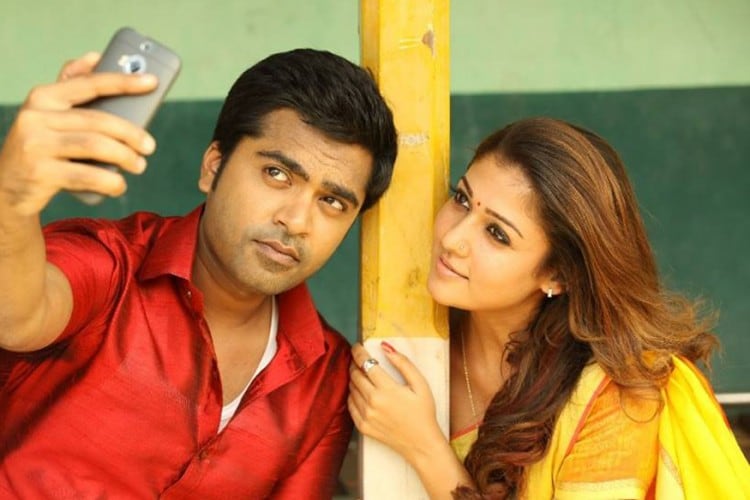 'INA' earns brownie points for showing the ill-effects of alcohol consumption. No, it isn't related to health in any manner. The tiff, Simbu's father and Nayan's father, get into is ugly. This is the kind of stupidity that we all sometimes dive into when we're drunk.
Pandiraj's movie fails to convey the theme – Love burns brighter than sunshine. In fact, 'INA' burns everything (first one would be the need to watch the film again).
Rating: 2.5/5
Also Watch
Read full article