IFFI Jury Chief Says S Durga Director Seeking Publicity; Film Cast Calls Fest Officials 'Puppets'
Rawail accused Sasidharan of resorting to controversies to promote his film.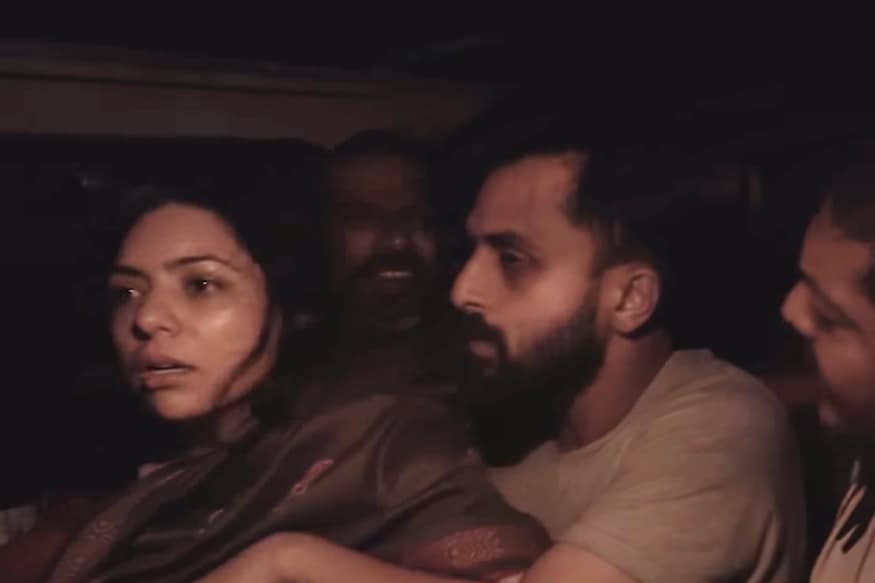 Image: A still from the trailer of S Durga.
Days after it was stonewalled at the International Film Festival of India and held back by the censors for re-examination, the war of words over Sanal K Sasidharan's film S Durga has turned uglier. IFFI jury chief Rahul Rawail has accused Sasidharan of creating the controversy for "publicity" and the film cast have said the fest officials acted like "puppets"
Rahul Rawail, who replaced Sujoy Ghosh as the jury head of the Indian Panorama section of IFFI, said the director of the Malayalam film was "deliberately creating a controversy from day one". The reference was to the initial title Sexy Durga which was reluctantly changed to S Durga after the censors found it provocative.
"He got the censor certificate as 'S Durga', we wondered why it was called 'S Durga' from 'Sexy Durga'.The certificate says 'S Durga' but the title says S three white square blocks and then Durga, what does this mean," Rawail was quoted as saying by PTI.
He said it was a violation of law by the makers and that blaming it on the ministry was "fashionable".
S Durga was initially picked by the IFFI jury but was dropped along with Marathi film Nude by the Information and Broadcasting ministry, prompting Ghosh and two other jury members to resign. Sasidharan approached the Kerala High Court and got an order in his favour, but the IFFI jury tipped off the Censor Board which ruled that the "boxes" in place of 'exy', which Sasidharan used to sanitise the earlier title, was a breach of law.
Rawail's words echoed that of another jury member, TV editor Sudhir Chaudhary, who said in an article that he, Rawail and two others - Satish Kaushik and Vivek Agnihotri - had voted against the film at IFFI. The three were added to the jury after Ghosh and his two colleagues quit.
The film, which was screened at over 50 international film festivals and has won a clutch of awards, is about the sexual harassment faced by a woman during a midnight road trip with her lover.
Meanwhile S Durga actors Kannan Nayar and Arun Sol have hit back at the IFFI officials, saying they were acting as "puppets".
In an interview with Firstpost, Nayar said: "They were inventing excuses. Each and every time they found a new reason to make us run around in circles without a clear end in sight.The lethargy and willful delay in doing their job is appalling. The festival committee members acted as mere puppets."
The film will now have to be censored again before it is screened anywhere else in the country. Clearly, S Durga's tumultous road trip is not ending anytime soon.
Read full article