GET Stock

Quotes


Inferno Movie Review: Tom Hanks Starrer is a Predictable Thriller
Overall, the film is a predictable line of events executed averagely but the locals and music try to give it the required boost.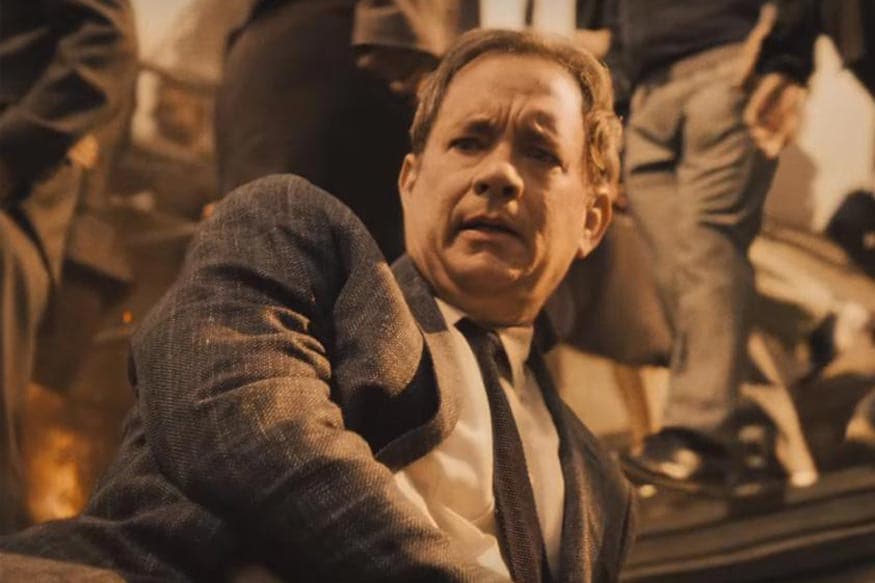 (Image: Youtube/ still from the trailer of inferno)
Director:Ron Howard
Cast: Tom Hanks, Irrfan Khan, Ben Foster, Felicity Jones
Inferno, based on Dan Brown's novel by the same name has a twisted, high on history plot. The film is based on Dante's map of hell and well if you think about it, it's terrifying. Dan Brown is known for bringing the century old predictions into modern day calamities and the accuracy is always brilliant
The film stars Tom Hanks as the world renowned symbologist Dr Robert Langdon. This is the third film in the Robert Langdon series, after Da Vinci Code and Angels and Demons. Therefore, there are times when you can feel the similarity in the treatment and reaction of various characters, despite them being three different cases.
The film starts with Langdon in a hospital in Florence and then begins the unfolding of various decoded messages in historical artifacts, which is both, creative and beautiful to look at. Locales of the film also catch your attention. Beautiful museums and mini Europe tour through tunnels are key highlights of any Dan Brown's work.
Now, the plot is thick but fairly predictable. So much so, that you can sense the deception of characters before Dr. Langdon. (Come on Robert, learn something from your past experiences!) The historical backdrop of the black plague gives an interesting backing to the story but after a point,it becomes too much to take in. The unwanted love track just stretches it even more, they could've used Irrfan's sarcasm as a better filler.
All the actors are good in their parts. Tom Hanks is undoubtedly Robert Langdon, he lives the character's fear, intelligence and gullibility all at one time. Irrfan Khan is good as Harry Sims, restrained and humorous. Ron Howard has put all the suspense and thrill in the climax. Shot in Istanbul, the climax scene takes place in a breathtaking place. All the stretched suspense finally come to a better conclusion.
What else makes the film watchable is the background score of the film. While the plot struggles to evoke the required chills after a point of time, the music does the job for you.
Overall, the film follows a predictable line of events executed averagely but the locals and music try to give it the required boost. There is always a feeling of 'happy ending', a sure buzz kill for any mystery thriller.
Moderately engaging in most part, the film deserves a watch for Robert Langdon's vulnerability and Dante's prediction of the future. Go for it if you are a Dan Brown's fan.
Rating: 2/5
Also Watch
| Edited by: Sameeksha
Read full article