Is Netflix Taking the Indian Market Too Lightly? It's Time They Change Their Stance
India, with its billions of consumers, is a massive market for streaming services like Netflix, Amazon Prime and others, all of which rely on their subscription packages to fund their content and maintain their profits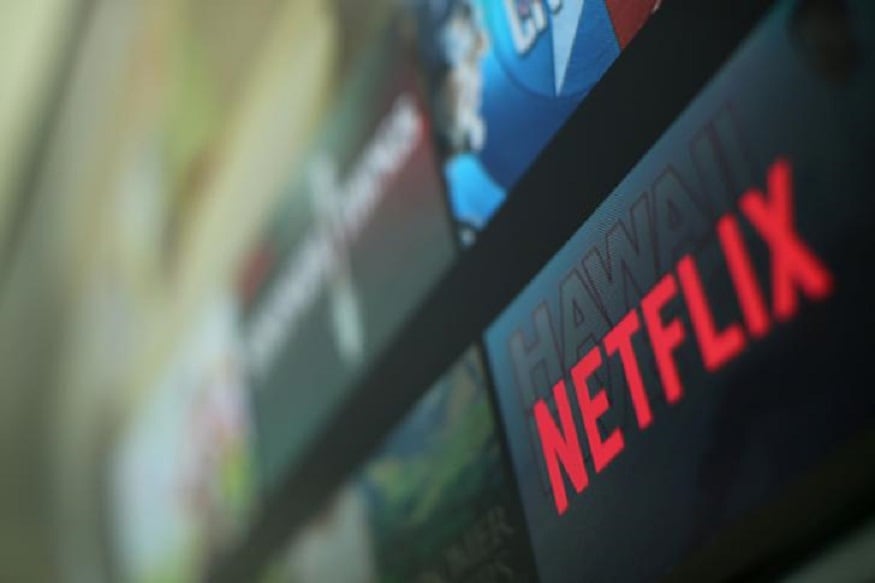 Representative image. (Image: REUTERS/Mike Blake)
Assam recently passed an anti-witch hunting bill, finally addressing an age-old regressive issue which plagues the state till today. It was a huge step forward. Meanwhile, Netflix India announced its original production Ghoul, showcasing a trailer which would make a Ramsay brother proud. This was not a step forward.
Don't get me wrong, I love budget thrills and chills as much as the next red-blooded Indian male but surely we deserve better. The UK gets The Crown, The US gets Narcos and India gets Ghoul? Something doesn't seem to add up.
India, with its billions of consumers, is a massive market for streaming services like Netflix, Amazon Prime and others, all of which rely on their subscription packages to fund their content and maintain their profits. Thus, they concentrate on producing quality fare to consolidate as well as expand their client base; yet India seems to be getting short-changed in this exchange.
And the thing is, streaming is the future of entertainment.
When was the last time you opened your laptop (or fired up your PC, if you're particularly quaint) to watch something – whether a YouTube video, a TV show, movie, sport, anything. Unless you have a lot of time on your hands or schedule, chances are quite a while ago. It's just so much more convenient and time-saving to get your daily fix of entertainment, sports, news, cat videos, and whatever else have you, right from your phone.
This is in direct contradiction to what was assumed would be the preferred medium to watch content just a few years ago. Remember those greeting card-sized smartphones and tablets, their manufacturers celebrating every additional centimeter of display they managed to surpass the competition by? Those awkwardly-proportioned gadgets that exceeded the dimensions of our pockets? Wonder where they went. Apparently all those lad mags lied, as did their ladies bountiful: size doesn't matter. And now that VR headsets can enhance that five, five-and-a-half inch wide visual into a wholly immersive sensorial experience; well.
And so we have all manner of way to watch content from all over the world, and it is truly awesome. How about we get some awesome original Indian content then? Sacred Games is of course there, but it's too little, if not late yet. Netflix is not alone either. One of Amazon Prime Video's earlier Indian original series was Shaitaan Haveli, an 'homage' to the B-grade Hindi horror of yore. And while it was quite watchable, genre-bending content it was not.
And that's the other thing. Streaming networks are attracting big name producers, directors and actors to the point where a single World War II-based documentary series by Netflix, Five Came Back, features Steven Spielberg, Francis Ford Coppola, Guillermo del Toro, Lawrence Kasdan and Paul Greengrass, with narration by Meryl Streep. The sheer amount of talent present in that sentence is staggering, so you can only imagine the content.
And while marquee Indian names like Karan Johar, Anurag Kashyap and others are also streaming in to this medium, those instances are one-off. Meanwhile, budget fare hogs the menu.
It leads one to wonder how those who broadcast information and entertainment will adapt to a world in which convenience and portability is becoming increasingly de rigeur. What happens to all those celluloid dreams? Ever since May Irwin and John Rice "nuzzled and grazed" at each other's lips in 1896's The Kiss, the world has been enamored with cinema and all its related disciplines. Every major event of the 20th Century onwards has been captured in motion and increasing definition to the point where visual media has become the zeitgeist of modern living. Television brought the world into our living rooms while the celluloid screen introduced us to worlds beyond imagining.
Now we're streaming, and there is great content out there, truly. But it's out there, not in India. India gets Ghoul and Shaitaan Haveli. It's kind of scary.
Read full article