GET Stock

Quotes


Is Newton Plagiarised From Iranian Film Secret Ballot? Director Denies
According to a report, Rajkummar Rao starrer Newton bears uncanny similarities to an Iranian film, Secret Ballot.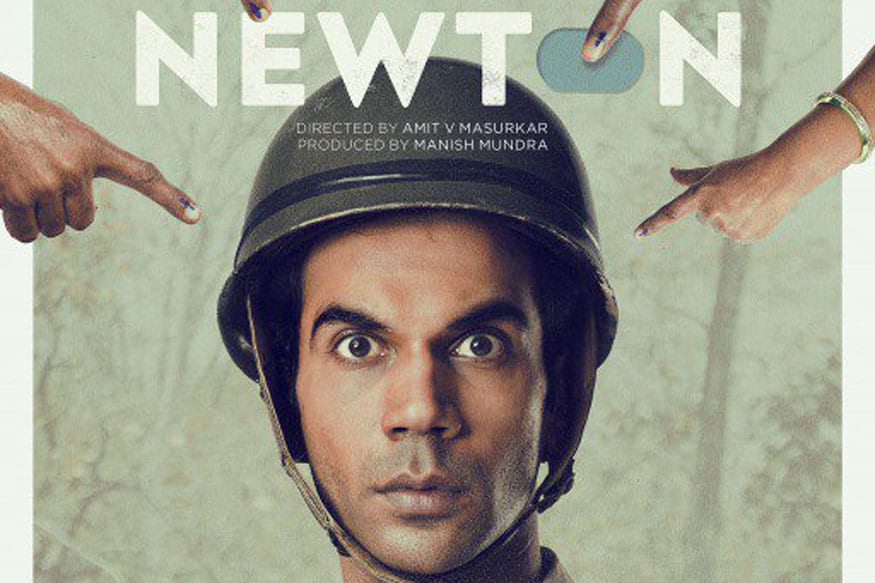 According to a report, Rajkummar Rao starrer Newton bears uncanny similarities to an Iranian film, Secret Ballot.
Just a day after its critically lauded release and its selection as India's official entry for Oscars,
Newton
has landed itself into a controversy. Amid all the good news, the Rajkummar Rao starrer has allegedly been plagiarised from Iranian film Secret Ballot.
In a report by NDTV
, it has been said that Newton has an uncanny similarity with an Iranian film where the protagonist is an earnest polling officer who is sent to a remote area during the time of elections. The polling officer, just like Newton, does everything to ensure a higher turnout but is constantly demotivated by the security in-charge.
The director of the film, Amit V Masurkar told IANS that he was completely unaware of
Secret Ballot
and that people should watch both the films and compare to find out if they are copied.
Newton
has been chosen as India's official selection for Oscars 2018. It focuses on the life of a ballot officer who visits a barren and desolate place to plead with voters to cast their votes and take part in the elections.
Asked if he was inspired by the Iranian film, Masurkar said, "I wrote the story in 2013 and after that, for eight months I along with Mayank (Tiwari, the screenplay writer) worked on the script.
"The intention of the story is to talk about a section of the population in our democracy who has a desire to vote but how, under which situation, missed out on the equal rights. The story was born from my heart. I had no idea about 'Secret Ballot'."
The director added, "I think two days before the shooting started, someone told me if I watched that Iranian film. I went through some of the clippings online and our film has no similarities to that.
Newton
had its world premiere at the 67th Berlin International Film Festival and won the International Confederation of Art Cinemas Award for best film in the 'Forum Section'.
Masurkar says that the film has been watched by several critics.
"The film has travelled to 40 countries. Audiences and critics have watched it across. They could have said that then... they haven't because it is a different film. I think people should watch the film to compare and find out if my film is copied from that one ('Secret Ballot')," Masurkar said.
Amidst these allegations, filmmaker Jaideep Varma shared his thoughts about the entire situation on his social media. He wrote, "Secret Ballot is much more minimalistic and meditative compared to Newton and while their basic premise is similar, the rest of them go to very different places. The similarity between certain characters or rather characteristics in certain people is actually very logical within the context of their respective trajectories."
Newton
, which stars National Award-winning actor Rajkummar Rao, revolves around a government employee who struggles to supervise voting in a forest area of Chhattisgarh, controlled by Maoists.
(With Inputs from IANS)
Also Watch
Read full article