Taking a quick glance at the directorial ventures of Sooraj R Barjatya one cannot overlook the fact that the renowned director does have some kind of fascination with the already used story-plots in the earlier hits of Rajshri productions. Perhaps he pays tribute to his family's golden legacy.
Stating the key names, Sooraj's mega hit movie 'Hum Aapke Hain Kaun' (1994) had the same basic storyline as in 'Nadiya Ke Paar' (1982), his 'Main Prem Ki Diwani Hoon' (2003) had its clear references taken from 'Chitchor' (1976) and his written film 'Ek Vivaah Aisa Bhi' (2008) had its straight inspirations coming from Tapasya (1976).
So looking at this noticeable pattern, one wonders if his latest 'Prem Ratan Dhan Payo' (2015) also has some kind of interesting link with any of Rajshri's forgotten ventures.
The answer surprisingly is in the affirmative (in just conceptual terms of course) as there does exists a Rajshri film made on the same old, overused plot of two heroes with the similar looks replacing each other leading to a predictable drama. And the film is 'Rakta Bandhan' which released in 1984 featuring Mithun Chakravorthy who played the twin role of a simple villager and a dacoit to be differentiated with their thick and thin moustaches as per the subject's requirement.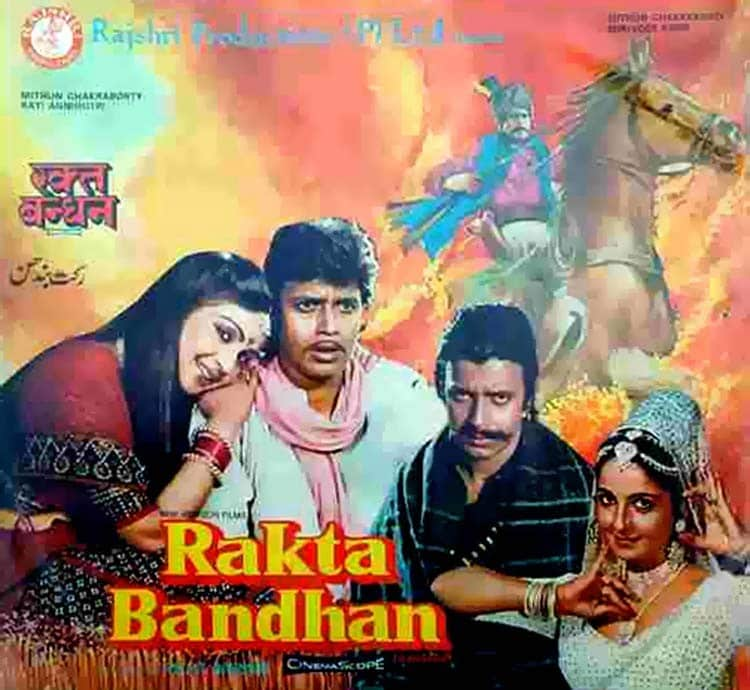 Hence considering the major similarity in its basic theme, Sooraj's continues paying a humble tribute to the reputed Rajshri banner with his 'Prem Ratan Dhan Payo' too as a true successor.