Jack And Dil Movie Review: Arbaaz Khan's Film is a Sheer Waste of Time
The plot is clumsy and characters superficial with cardboard thin arcs. Here's our movie review.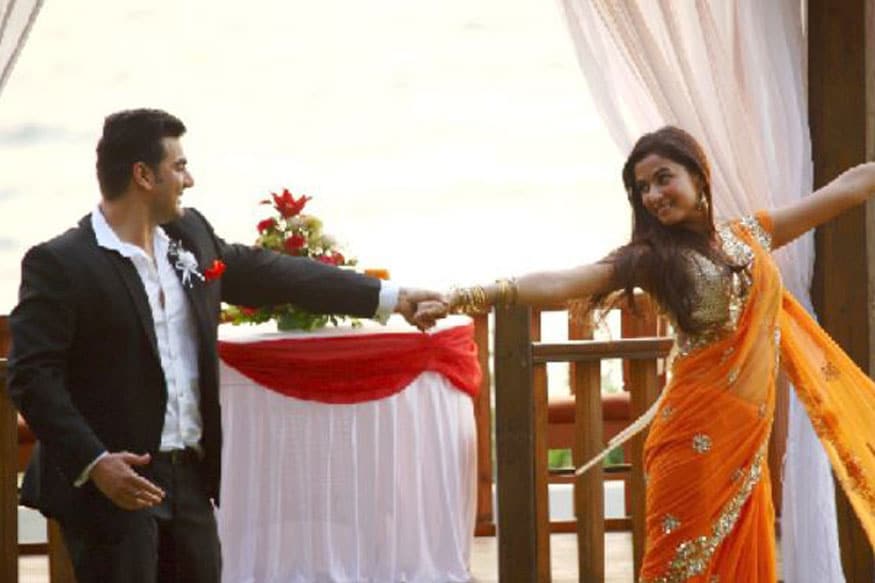 Arbaaz khan and Sonal Chauhan in a still from Jack and Dil.
Jack and Dil
Cast: Amit Sadh, Sonal Chauhan, Arbaaz Khan
Director: Sachin P Karande
For serious lovers of cinema in India, "romantic comedy", have become muted words in the last few years, conjuring images of cloying meet-ups, obligatory second-act obstacles and tearful airport or railway station reunions. That's what makes Director Sachin P. Karande's Jack and Dil stand apart. Conceptually, it is romantic and comedic without ever being formulaic.
But unfortunately, the script written by Sanjeev Dutta who has shared writing credits with Director Anurag Basu for films like Barfi and Life in a Metro, lacks the heft. The love interests don't meet cute -- they already know each other -- and their lives are frustratingly intertwined, even as they struggle to make genuine and enduring connections.
The plot is clumsy and characters superficial with cardboard thin arcs. Jack (Amit Sadh) is an aspiring writer who is fond of thrillers. His girlfriend Lara (Evelyn Sharma), a model, has left him a couple of months earlier because he puked on her.
Now that he is lonely and single, Jack intends to keep a pet. So, without a penny in his pocket, he lands up at the residence of a businessman Mr. Waalia (Arbaaz Khan), to buy his Pug, but ends up with a mutually agreeable bargain, which is, Jack would get the Pug and some money, if he would spy on Mr. Waalia's wife Shilpa (Sonal Chauhan), whom he suspects of infidelity.
The scenes are ridiculously comic and amateurish, be it when Jack obliges Waalia and trails Shilpa in a daft investigation or when realisation dawns on Waalia and he follows her to the cafe.
The plot packed with frivolity, meanders without any inciting or sticky moments and the expositions are strictly verbose.
The dialogues too, are mediocre and obtuse. While the business deal between Waalia and his Japanese collaborators appear fake and flighty; the dialogues between Jack and Shilpa appear corny; experience this: in the scene where Shilpa confronts Jack for spying. She asks him, "Hey what are you doing?"
Jack replies, "Spying on you." "Spy but from a distance, why are you sitting on my head while spying," she says.
As for the performances, the actors with no exceptions, are an extension of themselves and are stringently perfunctory, the Pug included.
With moderate production values, the film boasts of ace technical quality and is worth a mention. Art Directors Bhagyashree and Satish's work complement Duleep Regmi's camera work.
The look and feel of every frame is bright and glossy and the locales are astutely captured. The visuals are seamlessly layered with sound by Editor Mukesh Thakur.
While the background score is foot tapping, the song which has lyrics, "mera ishq so strong ho raha hai" stands tall and the item number is an aberration in the narrative.
Overall, the end is so predictable that you wish, like most of the statuses in Facebook, theirs too would have remained: "It's complicated."
Rating: 2/5
(Review By: Troy Ribeiro)
Follow @News18Movies for more
Get the best of News18 delivered to your inbox - subscribe to News18 Daybreak. Follow News18.com on Twitter, Instagram, Facebook, Telegram, TikTok and on YouTube, and stay in the know with what's happening in the world around you – in real time.
Read full article