GET Stock

Quotes



Jackie Chan-Kapil Sharma's Insanely Good On-screen Chemistry Makes TKSS So Special
Read on.
Right from the early 70s, megastar Jackie Chan has been entertaining us with his exceptional style of fighting and making even the most hazardous stunts look so easy. While we laud him for all his ability to do justice to each of his roles, and even make his viewers a bit shocked with his unbelievable stunts, we can't deny the fact that he has an incredible comedic timing. And that's exactly what we got to watch when he appeared on The Kapil Sharma Show to promote his film Kung Fu Yoga on Sunday. Much like his films, the show's special episode also had an interesting blend of drama, comedy and action! We get you some of the special moments from the show.
The star, who has several successful films to his credit, was delighted to be on the show. On The Kapil Sharma Show, he made an entry riding a bicycle along with Kung Fu Yoga co-star Sonu Sood. For the uninitiated, Kung Fu Yoga is an Indo-Chinese production.
What was really interesting to know was that even the star wants to do a romantic film.
On being asked is he is also scared of his wife, Chan didn't have anything different to say.
While Chan applauded Kapil for his ability to leave fans in splits, he also mentioned that staying focused in life can help one achieve anything. And because Kapil is so focused and good at what he does, he could even bag Oscar for his efforts.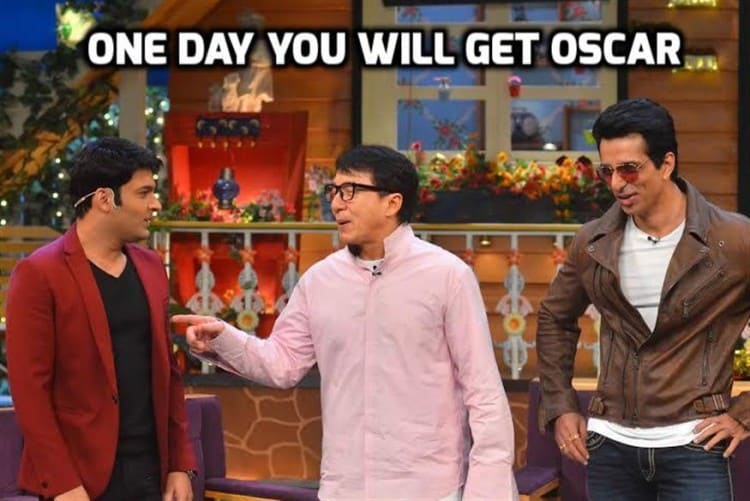 While talking about his upcoming film, Chan also mentioned that he would have hired Kapil had he met him before. Interestingly, he even invited Kapil to China to get trained by him.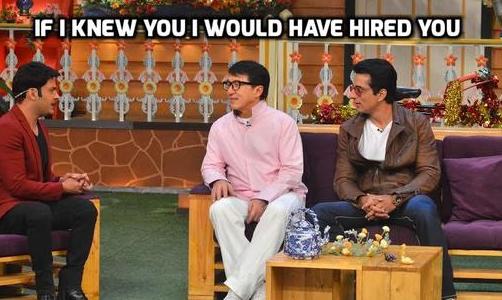 Kapil, who is known for making celebrities' upcoming projects a lot more popular by inviting them on his show, was at loss for words when Chan told him this.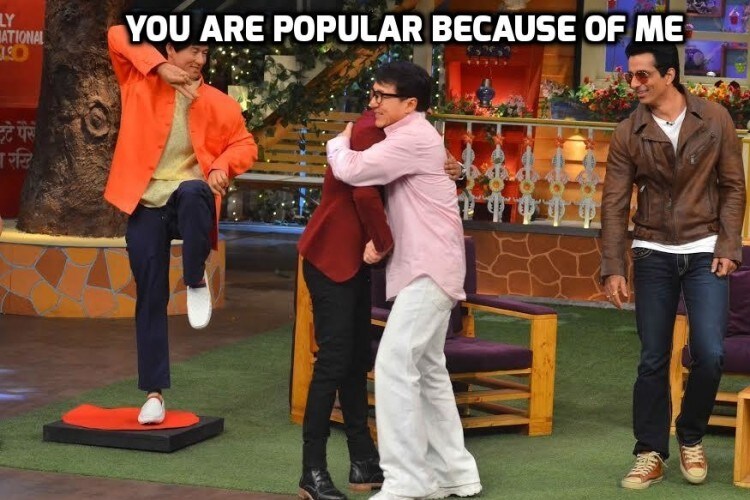 Also Watch
Read full article