Janhvi Kapoor on Reuniting With Arjun Kapoor After Sridevi's Demise, Takht and More
Janhvi Kapoor got teary-eyed as she looked back how 2018 has been a year of ups and downs for her.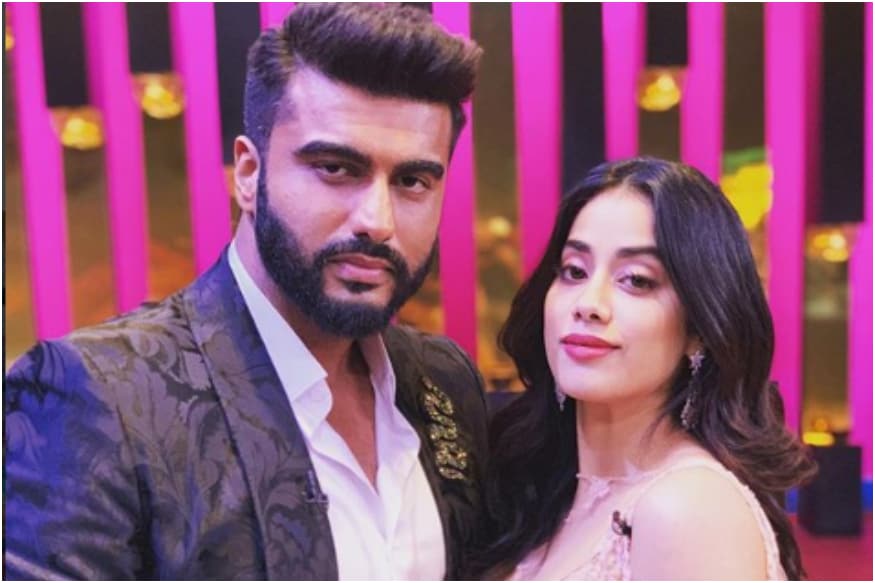 Image Courtesy: Karan Johar/ Instagram
Janhvi Kapoor got teary-eyed as she looked back how 2018 has been a year of ups and downs for her. The actress, who made an impressive debut with Karan Johar's production Dhadak, said she went through some of the "worst and best experiences" of her life this year.
"It's a little strange... Our family is now united, so that is very big thing for me but whatever happened that too was very heavy (tragedy). We are still in shock, so we haven't been able to process it properly," said Janhvi who lost her mother Sridevi in February this year.
The legendary actress died due to accidental drowning in Dubai, where she had gone to attend a family wedding.
Janhvi is extremely thankful for all the love and support she and her family received. She said, "I got an opportunity to work, which is a huge thing for me. I got a chance to make my parents proud, which is most important for me. I hope I'll keep doing that."
The actress has been roped in for a new Karan Johar production, titled Takht, which he is also directing. The film will see Janhvi share screen space with Kareena Kapoor, Alia Bhatt, Ranveer Singh and Anil Kapoor.
When asked how she would go about choosing scripts now that she already has a hit film in her kitty, the actress said, "I don't think I'm at a place in my career where I have a luxury to pick films mostly because whatever comes my way for me is a big thing if anything at all comes my way. And, thankfully there have been a lot of opportunities where I think I can prove myself. So, I still think things are picking me."
Janhvi said she is super excited for Takht as she is getting an opportunity to work with such experienced actors.
"Takht is a beautiful story. And, I have a huge interest in history. Plus it's being directed by Karan. It's a big thing for me and I'm still pinching myself about it because he has so much knowledge and he has been always there for me and I feel safe with him."
Janhvi, who was interacting at a session 'the conversation with the Kapoors' along with her producer father Boney Kapoor at the ongoing International film festival of India in Goa, also talked about the changes that the Indian film industry has seen over the years. The actress said that she somewhere feels that today's stars have stuck into some kind of a "commercial trap."
"When I see old films I feel that their acting and storytelling were way ahead of their time. Whereas, we have stuck into some kind of a commercial trap. Earlier, there was greater freedom to make films."
Get the best of News18 delivered to your inbox - subscribe to News18 Daybreak. Follow News18.com on Twitter, Instagram, Facebook, Telegram, TikTok and on YouTube, and stay in the know with what's happening in the world around you – in real time.
Read full article