Mumbai: Cine lovers in Mumbai took a trip down memory lane on Saturday along with the cast of iconic film 'Mr India' at Meboob Studios, where JIO MAMI Mumbai Film Festival and The Viral Fever had organised a unique day long event called the 'Movie Mela'.
27 year ago filmmaker Shekhar Kapur and producer Boney Kapoor- both relatively new in the film industry then- gave India one of its most iconic sci-fi which till date is remembered and loved. It had Sridevi, the then big superstar of Bollywood as its leading lady, a bunch of child actors, iconic villain Amrish Puri and of course an invisible hero- Anil Kapoor.
Sharing anecdotes and how the film's idea came about at the Movie Mela, writer of the film Javed Akhtar said that how Amitabh Bachchan was the first choice for the film. ""We were at the muhurat of a film starring Amitabh Bachchan, who couldn't make it for the function. So, his recordings were played to start the proceedings and this was the time when the idea of Mr India hit my mind.-the idea to have a film, where the hero is invisible and only his voice can be heard. It was only a dream until I met Boney Kapoor."
Boney stated that how both he and Shekhar came from humble background and for both of them to take a risk of doing a film like this never seemed an issue.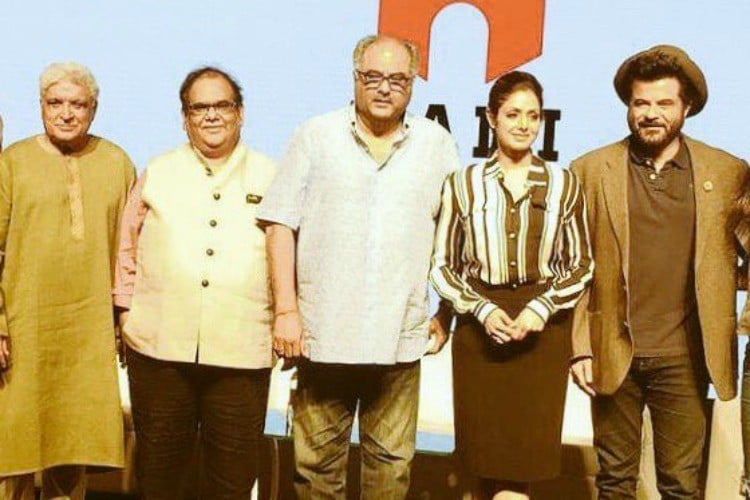 The event had Sridevi, Anil Kapoor, Satish Kaushik, Boney Kapoor, Javed Akhtar, Aftab Shivdasani and other cast members in attendance.
Boney Kapoor and Satish Kaushik, who served as the chief AD on the sets of the film as well, stated that many a times Anil Kapoor got upset of the fact that he was not needed to be on sets. When Rajiv Masand, who was conducting the session with Anupama Chopra, asked Anil Kapoor whether he felt insecure doing a role that did not give him much screen time, Kapoor laughed and said, "Beggars can't be choosers" and added that how the fact the film had Sridevi in it and it was written by Javed Akhtar attracted him to say yes to the film.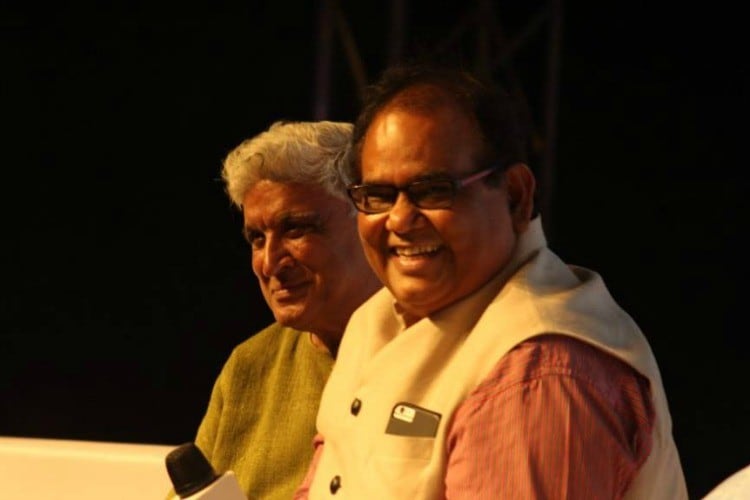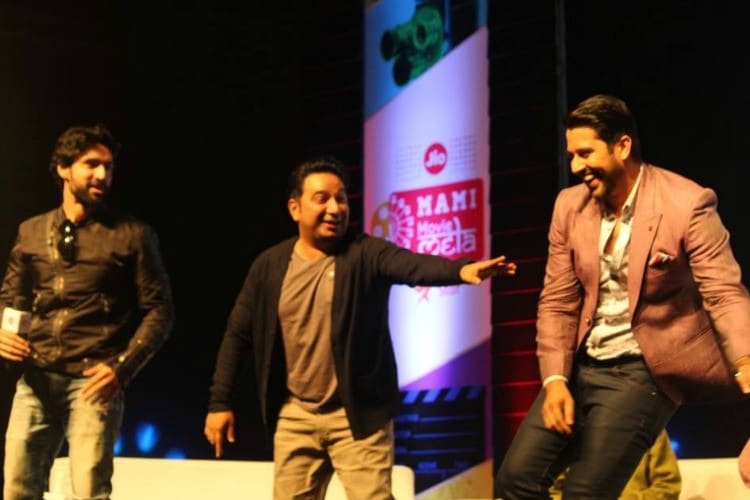 Akhtar also revealed that how Kapur wanted to edit out the dialogue 'Mogambo Khush Hua' from most scenes as he found it repetative but Akhtar insisted it to be kept in the film as he felt it had the potential to became a popular dialogue.
The crew also revealed that Sridevi was a big star on the sets and how everyone was in awe of her and were thrilled that she had agreed to do the film. Boney Kapoor revealed that Sridevi had high fever when the song 'Kante Nahi Kat Te' was being shot. "I never enjoy doing rain sequences in films, but that song was special and remains one of my favourite till date," said Sridevi while Anil Kapoor stated that the initial plan was to shoot the song without him but he was adamant to be a part of the song and hence later, some sequences were shot with him in it.
When asked about the sequel of the film, Boney Kapoor said that they intend to make it soon and waiting for the right script. Anil, in fact, brought his original Mr India suit for the event and even wore it. "I kept the suit with me so that whenever Boney decides to make a sequel, I can tell him to take me as I still fit in it and look the same!"