A Death In The Gunj: Vikrant Massey is The Star of Konkona Sen Sharma's Directorial Debut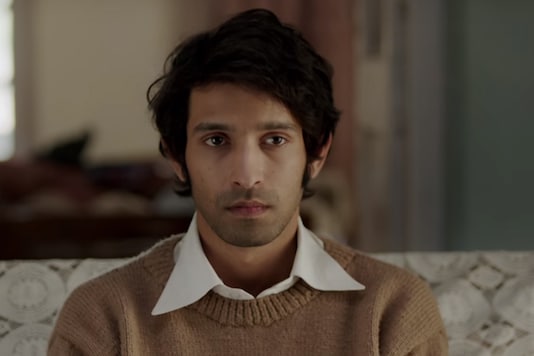 A still of Vikrant Massey from A Death in The Gunj. (Youtube/Movies Talkies)
Vikrant Massey emerges as a strong actor the industry should keep an eye on.
Last Updated: June 02, 2017, 08:53 IST
Edited by: Sameeksha
FOLLOW US ON:
A Death In The Gunj premiered at the 2016 edition of Jio MAMI Mumbai Film Festival. The film then went to various international film festivals and won accolades for its plot. Directed by acclaimed actress Konkona Sen Sharma, the film features a house full of talented actors. From Kalki Koechlin to Tillotama Shome, Gulshan Deviah to Ranvir Shorey, the film promised to be a high-on performance. However, amidst a crowd of ace actors, it's an underdog who shines in the film the most.
The story is set in the colonial town of McCluskieganj in the winters of 1979. What starts as an uneventful family holiday takes a twist when the guests start playing with the spirits. It is nothing tangible but insinuates its way into the group until the holiday ends in an implosion, resulting in an unavoidable event. The film is based on a short story by Mukul Sharma.
Vikrant Massey is the dark horse of the film that director Konkona gambled upon and after watching the film one will understand why. A popular face on Indian television, Massey delivers a breakthrough performance of his career as Shutu. A timid, lost boy searching for a little affection in a world that sees him no more than a means, Shutu is the star of the film. His character stays with you long after you leave the theatre and compels you to write his character sketch with your own understanding. What's bothering him, why is he like that? What makes him so naïve? These are few questions Shutu brings with him on screen.
Undoubtedly, Vikrant has proven his acting mettle as a supporting actor in Lootera and Dil Dhadakne Do, but in a film with a stellar cast he shines the most and that's an achievement. Vikrant is Shutu from the first shot, an underachiever with a mysterious mishappening in the past, a broken 23-year-old whose only genuine relationship throughout the film is with a little child. A forgotten 'extra' who is just there to solve everybody's personal interest.
The film is about a self-involved family with their own insecurities and flamboyance. They are the liberals, one who defy the society on one hand and judge each other on the back. Shutu wants to fit in their world, only to be crushed time and again and what happens next is the climax. While Tilitoma Shome and Gulshan Devaiah are good at their parts, Kalki Koechelin matches Vikrant's sincerity. Mimi (Kalki) is independent, strong but emotional. She loves a married man and never shies away from attention. Full of flaws, you still can't hate her or any other character in the film, fully.
The entire story has been narrated beautifully, keeping everything real. Their vacation feels like your own vacation. Another thing beautifully done in the film apart from portraying broken emotions is the use of symbolism. From a well-kept dead moth to a paper beneath a chair, everything in the movie has a purpose and you require a good understanding of cinema to pull something like that.
Konkona Sen's debut film is just like her acting, impactful and real. Vikrant Massey emerges as a strong actor the industry should keep an eye on. Ranvir Shorey aces in his role as a cunning man and Kalki Koechelin keeps her front strong. Apart from all, Om Puri and Tanuja are like the hidden easter eggs in the film. You enjoy their presence thoroughly.
A Death In The Gunj, is a family thriller with layers of emotions, betrayal, expectations and plight of the misfits.Massey's dark and dreamy act as Shutu stays with you much after the film gets over. A perfect opening to a prominent film festival, the film lives up to its expectations and it's Vikrant Massey who carries it all off, effortlessly and brilliantly.
Next Story