Jurassic World 2 First Glimpse Sees Chris Pratt Treating Ancient Predators Like Pets
Jurassic World: Fallen Kingdom first glimpse is out and it sees Chris Pratt playing with Baby Blue- the future killer....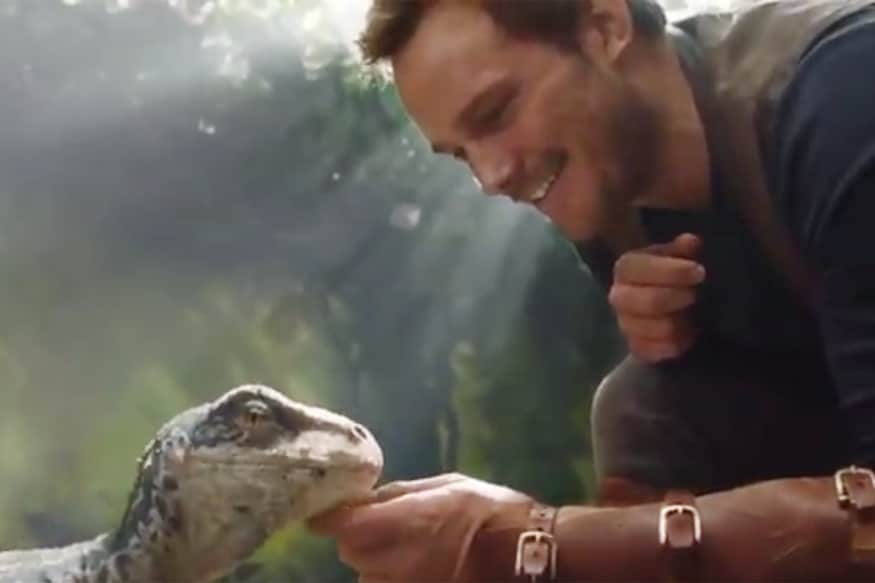 Image: Twitter/Colin Trevorrow
The first footage from Jurassic World 2 is here and though just six seconds long, the first glimpse into the world of dinosaurs has left the fans excited for the sequel. Jurassic World director Colin Trevorrow shared a glimpse from JA Bayona's upcoming sequel, with Pratt's Owen Grady having some adorable bonding time with a baby raptor.
From our Jurassic family to yours. @FilmBayona @PrattPrattPratt @BryceDHoward @LeDoctor #FALLENKINGDOM pic.twitter.com/KiR3et9Vx1

— Colin Trevorrow (@colintrevorrow) November 22, 2017
Jurassic World: Fallen Kingdom comes out June 22, 2018. It may be a little while before we get the first trailer, so in the meantime, =Baby Blue is all we got. He does purr like a pet cat, only that he's a future murderer who might attack his whisperer once he learns to hunt... But who cares, as long as we are getting these cute glimpses before a bloody-fallen kingdom.
Not much is revealed about the Fallen Kingdom, which is slated for release next summer, aside from Jeff Goldblum reprising his role as Dr. Ian Malcolm. Based on the little teaser, we can conclude that despite the four previous films, where playing with dinosaurs led to death and horror, the film's characters and makers are still ready to treat dinosaurs like pet or experiments to be unleashed upon the world.
Good enough, as long as you are earning money out of it, nothing seems dangerous (or repetitive...)
Get the best of News18 delivered to your inbox - subscribe to News18 Daybreak. Follow News18.com on Twitter, Instagram, Facebook, TikTok and on YouTube, and stay in the know with what's happening in the world around you – in real time.
| Edited by: Sameeksha
Read full article