GET Stock

Quotes


'Kadhalum Kadandhu Pogum' review: Vijay Sethupathi's latest is an average watch
'Kadhalum Kadandhu Pogum' is a loose summer shirt that looks just okay enough to wear but not good enough to flaunt.
Director: Nalan Kumarasamy
Cast: Vijay Sethupathi, Madonna Sebastian, Samuthirakani.
Nalan Kumarasamy is back with Vijay Sethupathi again in a comedy-drama. Nalan made Vijay put the garb of a middle-aged kidnapper in his directorial debut ('Soodhu Kavvum'). In 'Kadhalum Kadandhu Pogum', Vijay is a mumbling low-key gangster who dreams of becoming a bar owner and this time his lady is not an imaginary girlfriend. 'Premam's' Celine turned 'KKP's' Yazhini is a half-down-and-out college graduate looking for a job in the IT department.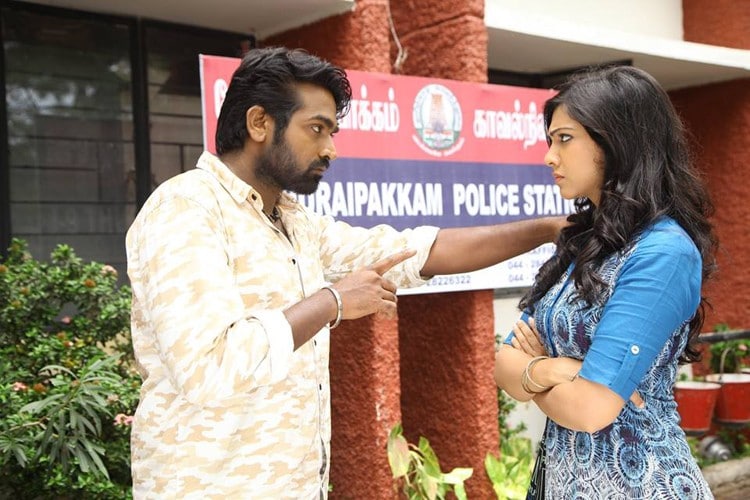 I haven't watched the original Korean film, 'My Dear Desperado' that 'KKP' is based on, and so I can't quite say how better or worse it is. Nalan's film takes things slowly from point A to point B without getting heavy and soggy. When Yazhini learns about her neighbor, Kathir's (Vijay Sethupathi) day-to-day activities, she's at first perturbed. That feeling gradually sinks down after a couple of cutesy things Vijay does for her like buying her an umbrella during a downpour.
While Alphonse Putharen created a cloud-heart for Madonna with 'Premam', Nalan creates an everywoman for her. Though, she comes alive during her scenes with Vijay in 'KKP', she's mostly covered in a dull expression otherwise. Moreover her body language is stiff and she tries to throw out a handful of reactions using her face alone which is oftentimes a bummer.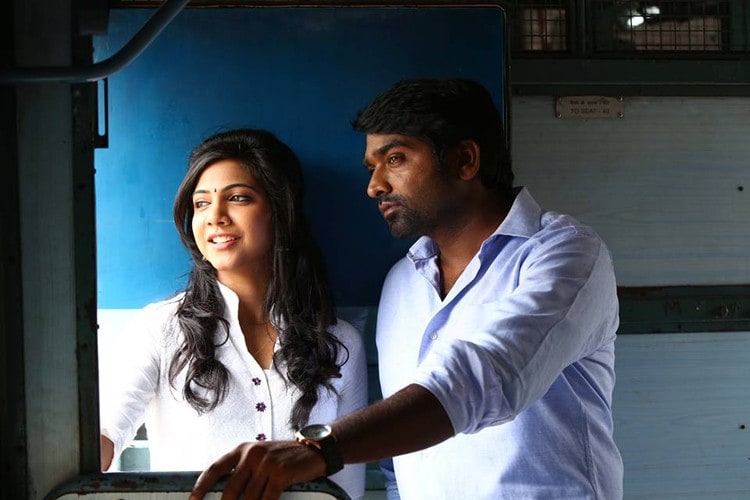 Vijay and Madonna spend a night together after getting drunk while discussing the joys and sorrows of life. The next day, Vijay walks out of his house with the glow of winning a lottery and breaks into "Ka Ka Ka Po". The timing is perfect as the film quickly snow dives into the only major fun factor of 'KKP'. Still, the film attracts mundaneness via its banality. I wouldn't have missed any essential points even if I had slept through a portion of the film. That's KKP's biggest disadvantage. Had Vijay not tickled our funny bones or had the film been headlined by a poor actor, this would have been a disaster from the first minute.
In 'Soodhu Kavvum', Vijay didn't question his place in the society. He was happy with what he was doing whereas 'KKP's' Vijay is disappointed that his life is not moving away from the stink that's belittling him. Santhosh Narayanan's music helps smoothen this process.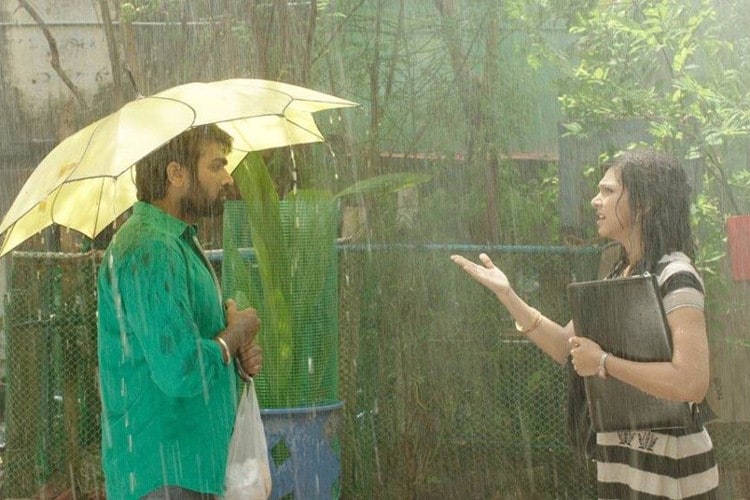 Nalan's affinity for grey characters is impressive. His characters try to entertain us throughout the film. He pushes his characters' ordinariness in different ways and gets pretty laughs for it. The supporting characters come and go, yet they make a mark, and that's because of the cast members' skills.
'Kadhalum Kadandhu Pogum' is a loose summer shirt that looks just okay enough to wear but not good enough to flaunt.
Rating: 2.5 out of 5
Also Watch
Read full article