Kahaani 2 First Look: Vidya Balan Wanted for Kidnapping and Murder
Vidya Balan reprises her role in the sequel.
It's finally here! The first look of Kahaani 2 is out and it will leave intrigued. Featuring Vidya Balan in a haggard look, the poster appears to be a 'Wanted' Poster of Durga Rani Singh- Balan's character's name in the film. The poster is captioned, 'Wanted For Kidnapping and Murder'. The film is a sequel of Sujoy Ghosh's hit mystery thriller 'Kahaani' which released in 2012. The sequel, directed buy Ghosh himself, is once again set in Kolkata and also features Arjun Rampal as a cop. It is scheduled to release in theaters in December 2.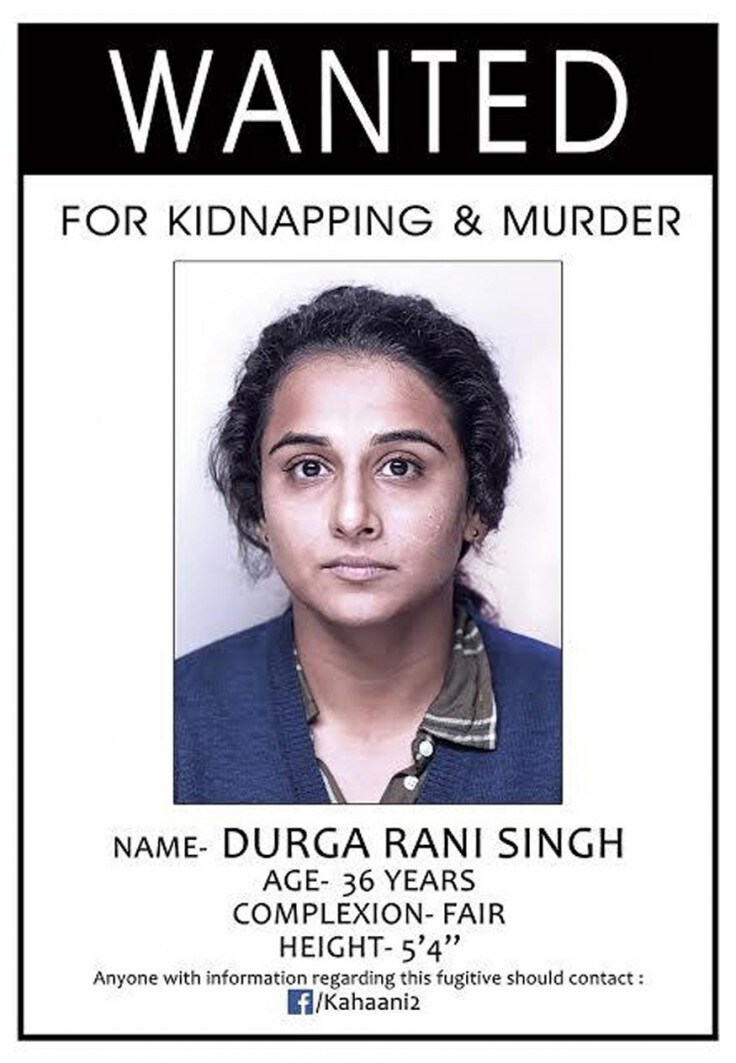 Kahaani 2 poster via Facebook
| Edited by: Shomini Sen
Read full article