Kahaani 2 Movie Review: Vidya Balan's Captivating Performance Makes It a Must Watch
Since Kahaani was a thriller with a powerful script and some interesting/memorable characters, will Kahaani 2: Durga Rani Singh be equally forceful?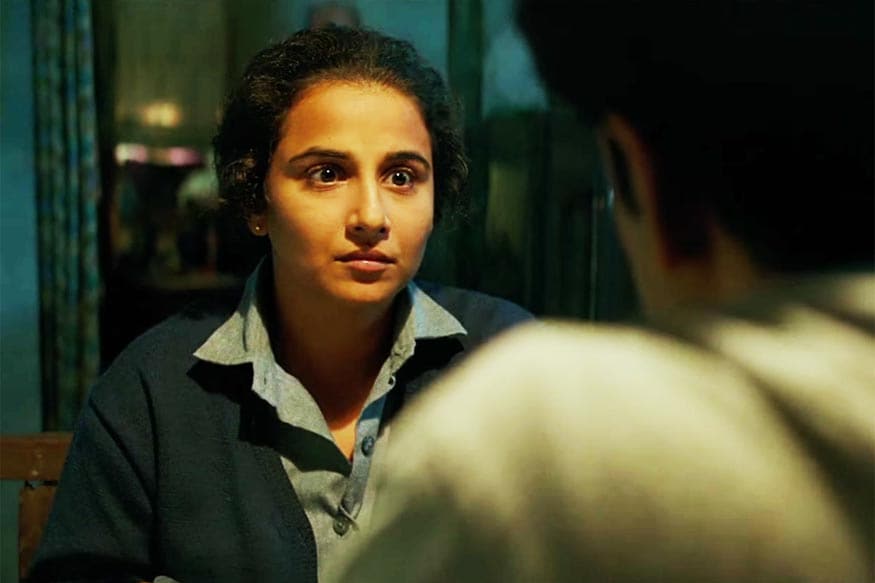 Since Kahaani was a thriller with a powerful script and some interesting/memorable characters, will Kahaani 2: Durga Rani Singh be equally forceful?
Ever since the trailer of Kahaani 2: Durga Rani Singh has been out, the viewers have been a bit confused about actor Vidya Balan's role. While many feel, as shown in the film's trailer, she essays the role of Vidya Sinha, who is in dire need of help to track down her daughter's kidnapper, others think she plays Durga Rani Singh who essays the role of fugitive on the run for abducting and killing her own child. Since Kahaani 2: Durga Rani Singh hits the theatres at a time when we have grown bored of run-of-the-mill projects featuring either action, comedy or romantic stories, viewers' expectations are bound to be high. And because it is the second instalment of the 2012 blockbuster Kahaani, the interest amongst the viewers is both genuine and forceful.
Featuring Vidya and Arjun Rampal in key roles, the story of Kahaani 2: Durga Rani Singh is expected to hit you hard and leave an indelible impact on your mind. As suggested by the trailer, the film's story revolves around a woman who rushes to save her daughter after she receives a threatening call. She meets with an accident because of which she lands in a coma. Interestingly Rampal, who is addition to the film's cast, gets to investigate the case. What begins as a simple hit-and-run accident turns into an intricate and thorny case with secrets from the past surfacing.
Since Kahaani was a thriller with a powerful script and some interesting/memorable characters, will Kahaani 2: Durga Rani Singh be equally impactful? Will the film be as intriguing as the film's posters and teasers? Will Vidya Balan come across as an unusual protagonist, much like the previous film?
A sequel to 2012 film Kahaani, this film is eagerly awaited and the intriguing posters and teasers shared by the makers of the film have kept the anticipation high. Our curiosity to know more about Durga Rani Singh, the character played by Vidya in the film, is at all-time high after watching this trailer. Will Sujoy Ghosh outclass Kahaani - his best work so far? Divya Pal is inside the theater to get you all the answers.
9:37 AM Ready to solve #Kahaani2 mystery? Stay tuned for live tweet review
9:48 AM Directed by @sujoy_g, the second instalment of kahaani features @vidya_balan and @rampalarjun in key roles. #Kahaani2
9:53 AM We are just 5 minutes into #Kahaani2 and we are already loving its fast pace.
10:00 AM #Kahaani2 begins well. It is gripping, intriguing. Just what we expected. @sujoy_g @vidya_balan
10:02 AM There is a lot we need to know about Vidya Sinha or Bidya as pronounced in Bangla. Narrative works well. #Kahaani2
10:13 AM Visuals shot in Kalimpong are beautiful. Brings a soft, delicate touch to the story. #Kahaani2
10:25 AM @vidya_balan is hysterical, desperate as Vidya Sinha. Enjoyable. #Kahaani2
10:31 AM @sujoy_g has shown Vidya Sinha-Mini's bonding in a beautiful way. #Kahaani2
10:38 AM Every sequence in #Kahaani2 isn't as simple as it looks.
10:47 AM Diary plays a crucial role in #Kahaani2. It captures every important moment, every twist, every turn.
10:52 AM @sujoy_g's #Kahaani2 works like a puzzle in first half. You have to join the dots to solve the mystery. @vidya_balan
10:53 AM What's gripping so far? #Kahaani2's flashback sequences. Expecting more jolts in the film's second half.
11:23 AM @rampalarjun is effortlessly cool and sharp as cop Inderjeet Singh #Kahaani2
11:43 AM Oh no. #Kahaani2 is getting a bit predictable.
12:07 PM While we like the way tension, fear and pain builds up, it is disapointing to see how #Kahaani2 couldn't sustain it , especially towards end
12:09 PM @vidya_balan knows what's expected from her role. She does full justice. Her anguish, pain, desperation - all is real. #Kahaani2
12:10 PM Since #Kahaani was incredible, our expectations were high from #Kahaani2. Is it satisfying? Not really.
12:14 PM #Kahaani2 largely flawless screenplay and editing, makes it watchable.
12:17 PM If you really want to watch a find thriller, #Kahaani2 isn't the choice. But if you want to see Vidya Balan - the actor, it can't be missed
12:19 PM Even though #Kahaani2 isn't a sequel, comparisons with #Kahaani are expected. That's when you'll miss Bob Biswas, locations in Kolkata
12:22 PM Watch #Kahaani2 only for Vidya Balan.
12:22 PM Thank you for being with us throughout the tweet review of #Kahaani2
| Edited by: Divya Pal
Read full article