Kannada Cinema is on a Roll Now; But is it a New Wave?
The films are diametrically different from what Kannada cinema has been.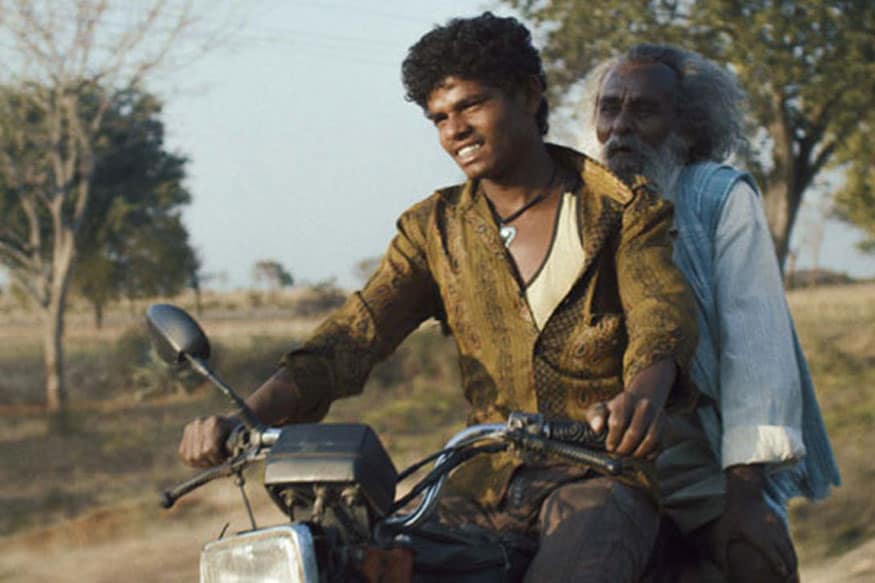 A still from the movie 'Thithi'.
Some are calling it a revolution, the term 'New Wave' is also being loosely used. Three films - Thithi, Godi Banna Sadarana Mykattu and U-Turn - made by young directors with new faces and novel themes have done extremely well over the past few weeks, marking a new trend in Kannada cinema.
The films are diametrically different from what Kannada cinema has been. No larger-than-life-heroes, no gravity-defying stunts, no song-and-dance numbers. These experiments do not sport a stellar cast, have low budgets and dared to go places where Kannada cinema hasn't been, at least in recent years.
Apart from critical acclaim, these films lit up the box office, drawing in the crowds that had drifted to Bollywood dramas and Tamil remakes. In a state which needed incentives and threats to keep Kannada films in movie halls, that's something.
In the years between 1970 and 1985, long before the rot set in, Kannada cinema was known for its experiments. That was the time when talented directors and actors like Girish Karnad, Girish Kasaravalli, Shankar Nag, Ananthnag, P Lankesh, Suresh Heblikar were in their prime. The stuff that followed in the next 30 years was pretty much forgettable, except for some 'middle cinema'by filmmakers like Kavitha Lankesh, mafia-don-turned director Agni Sridhar, and Anup Bhandari, who made the hugely successful Rangi Taranga.
Otherwise, the industry widely aped Tamil, Telugu and Hindi success formulas. Kannada filmmakers remained cold when neighbouring Tamil Nadu broke away in 2007 with neo-realistic films like Kattradhu Thamizh, Paruthiveeran and Naan Kadavul. Or when another neighbour, Kerala, followed shortly afterwards with its 'New Generation' Malayalam films Traffic, City of God and 22 Female Kottayam.
Let's see what these trend-setter Kannada movies are about, and why they did so well.
Thithi
The highly-celebrated Thithi ran well not only in Karnataka, but also, with subtitles in English, in cities like Delhi, Mumbai and Pune etc. It received the National Award for the Best Kannada film and won acclam at Locarno and Shanghai international festivals
Its 26-year-old director Raam Reddy said he made the film for a festival audience and had never thought of a theatre release until he won a clutch of awards.
Thithi has several meanings in Kannada, here it is about the last rites. It's a light-hearted film about how three generations of men react to the death of their 101-year-old patriarch.
All its actors had never acted in a movie or a play before. They never used make-up in the film. In another departure, most of the promotion was done online
Made with a modest budget of Rs 1 crore, Thithi grossed more than Rs 5 crore in the first five days of its release. It was even screened at the Times Square in New York.
Legendary director Francis Ford Coppola called it one of the best films. After watching the film Aamir Khan sent out a series of four tweets. Filmmaker Anurag Kashyap said he was "jealous" of Reddy's talent and success.
Godi Banna Sadarana Mykattu
Literally, it means 'Wheatish Complexion, Average Build'. As the filmmakers say, it is about every second person you meet in Karnataka. The title reminds us of the Missing Persons annoucements that was aired on Doordarshan in the 1980s and early 1990s.
While telling the story of an Alzheimer patient and his career-driven son, the film asks: "Have not we lost something precious at some point in time? It could be friendships, loved ones, relationships, innocence, memories, wealth etc. What does one find when the search begins?"
Debutant director Hamanth Rao's movie has no big stars except the highly-versatile Anant Nag. "In the last 15 years, I have not come across such an exceptional script," said the legendary actor.
Like Thithi, the film made on a budget of Rs 2.5 crore, grossed at least ten times as much within a few days of its release. It was released with Englsih subtitles outside Karnataka.
U-Turn
Unlike Thithi and Godi Banna Sadarana Mykattu, U-Turn is a mystery thriller.
A young woman reporter, upset about how people break traffic rules, tries to do a story for a newspaper and finds herself stuck in a case in a case involving a series of murders. The film is about she tries to absolve herselves and become part of the investigation. The USP is the script.
The film was directed by Pawan Kumar who became famous with his successful crowd-funded Kannada movie Lucia. All its leading stars, Shraddha Srinath, Radhika Chetan, Dilip Raj and Roger Narayan are new comers.
This budget movie too crossed Rs 5 crore in two days and ran to packed halls across Karnataka.
As avid Kannada industry watcher R Bharatadri said, these films rescued Kannada cinema from the morass it was stuck in over the last few decades. There are fresh ideas, people have the courage to experiment. But will it sustain and mark a 'New Wave' or 'New Age' in Kannada cinema? Fingers crossed!
Get the best of News18 delivered to your inbox - subscribe to News18 Daybreak. Follow News18.com on Twitter, Instagram, Facebook, Telegram, TikTok and on YouTube, and stay in the know with what's happening in the world around you – in real time.
Read full article