GET Stock

Quotes


Karan Johar Shares The Most Adorable Photo of His Twins Roohi And Yash
Here's a little something to drive your midweek blues away.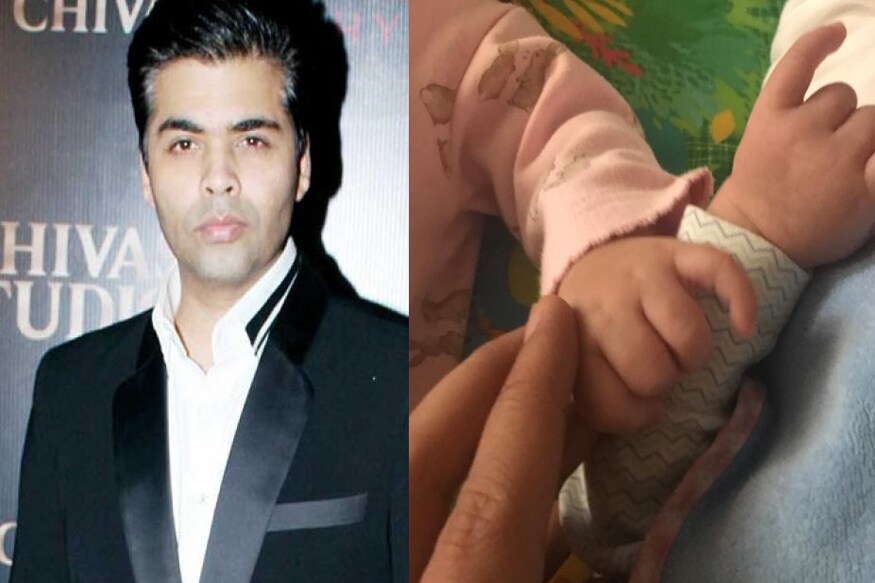 Image: Instagram/ Karan Johar
Filmmaker Karan Johar, who's now a proud parent to surrogate twins, decided to surprise his fans and even drive their midweek blues away with a special Instagram post.
Johar took to Instagram and shared the most adorable photo of his twins - Roohi and Yash.
Ever since they were born, there has been a certain curiosity surrounding them and while it was on Raksha Bandhan that the filmmaker officially made his kids' social media debut, the latest picture feels all the more special.
In the photograph shared, both Roohi and Yash look content with a dash of mischief on their faces.
The twins, who were born in February through surrogacy, are Johar's top-most priority now and in fact, being the family man that he is, he named his kids after his parents - Hiroo and Yash.
In a recent interview to
Hindustan Times
, Johar also mentioned how the two are like a switch which has energised his personal space and that he can't get over the fact that they are his.
He was quoted as saying, "At 44, this is my biggest blockbuster. I still haven't realised the enormity of what's happened. They're only two months old. And all they do is eat, sleep, burp, wail, and poop, while I stare at them in wonder. But I can't get over the fact that they are mine. It's like a powerful switch has suddenly come on in my life, filling the emptiness in my personal space with new energy. I get teary-eyed just looking at them. My universe was dad, mom and films. But now there are Roohi and Yash. My two new friends."
Also Watch
Read full article