I Couldn't Study a Lot & Don't Have a Degree, But I'd Push Taimur to Finish His Education: Kareena
Kareena recently opened up about how over the years she has realised the importance of education.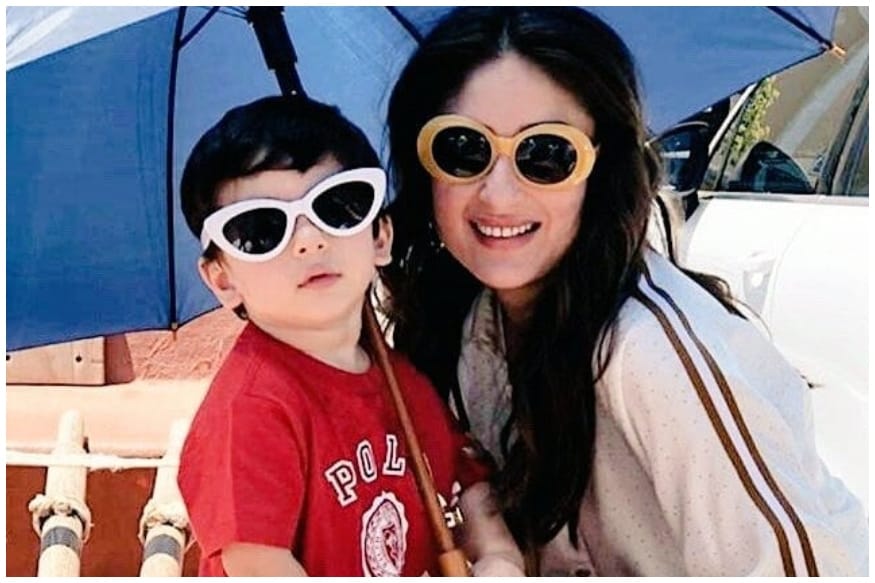 Taimur and Kareena Kapoor Khan in Cape Town. Image: Instagram
Kareena Kapoor Khan, who made her Bollywood debut at the age of 20 with JP Dutta's Refugee, has said she feels she should have started her film career after finishing her education.
The actress recently opened up about how over the years she has realised the importance of education.
"I always feel that I should have started my career a little later. I took a very quick decision and started shooting at the age of 17. I feel that I should have studied a lot more," she said on her radio show.
Kareena, however, said she'd ensure that her son Taimur completes his education before he pursues any career.
"In today's times, education is very important and I should have actually got my degree. I could have started doing what I wanted to do which is acting and that I could have done a bit late. Today, that's what I feel, of course, I couldn't study a lot and I don't have a degree, I will always probably push Taimur to finish his education and then do what he wants to do. That's his choice of what he wants to become in his life. I think that I would push him to finish his education because this is one thing that I would have wished, I should have made that decision a little later," she added.
In an interview with Grazia magazine in 2016 when the actress was expecting Taimur, she had talked at length about how she regretted skipping education.
"I meet Saif and his friends, and I feel like we get stuck in this whole thing of movies and monies, without having anything else to fall back on. His family and friends are so well-read; some are Rhodes scholars, and most have studied at Oxford, Cambridge or Winchester. He is so particular about academics with his kids, Sara and Ibrahim as well, and I am happy that he will be so with this child too. I come from a family which has been obsessed with the movies, but as I have grown older, I have realized there is more to life than just that. Now I try to travel, meet different people, explore new things. And I want that for my child."
Get the best of News18 delivered to your inbox - subscribe to News18 Daybreak. Follow News18.com on Twitter, Instagram, Facebook, Telegram, TikTok and on YouTube, and stay in the know with what's happening in the world around you – in real time.
Read full article