Kaun Banega Crorepati: Here's the Rs 7 Crore Question that Binita Jain Couldn't Answer
Though she chose to quit the game, Binita Jain guessed the answer to the final question correctly.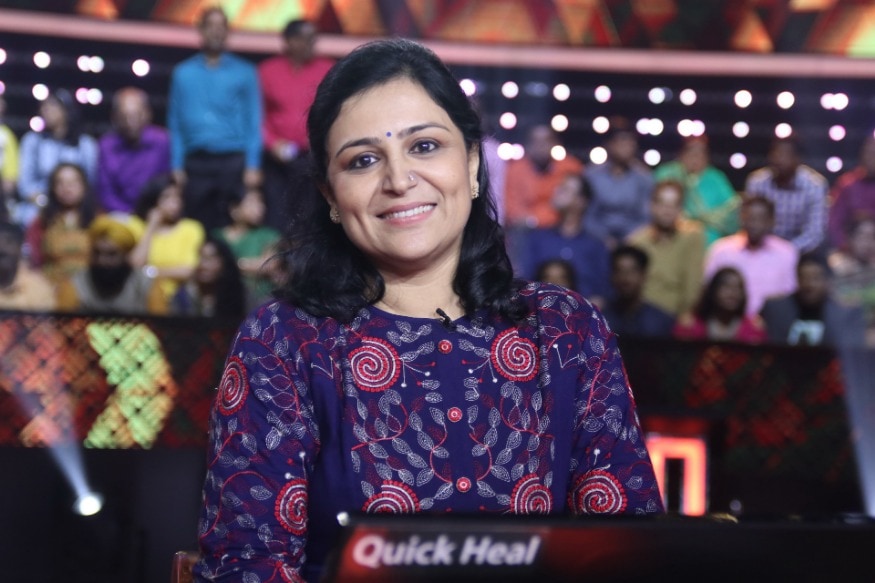 KBC 10 got its first crorepati on Tuesday in Assam's Binita Jain. (Image: Sony Channel)
Assam's Binita Jain made history on Tuesday night by becoming the first person to win Rs. 1 crore on the popular game show Kaun Banega Crorepati's on-going 10th season.
The mother of two, who teaches English and Social Studies at a coaching centre in Guwahati, gave the correct answer to the Rs. 1 crore question without the help of any lifeline.
The question was: In India, which case was heard by the largest ever Constitution bench of 13 Supreme Court judges?
The correct answer was option D — Kesavananda Bharati case — and Binita knew it. After much deliberation, she gave the right answer amid thunderous applause and celebration.
However, the 46-year-old commerce graduate chose not to answer the jackpot question for Rs. 7 crore. The final question fielded to her was: Who invented the first stock ticker in 1867?
Though she quit, when asked to take a guess, she chose option A: Edward Calahan, which was in fact the right answer, leaving host Amitabh Bachchan stumped.
Talking to News18 in an exclusive interview, Binita said, "I had been trying since the first season. I have always been into quizzes and general knowledge shows. And fortunately, I got lucky this time. Though I never expected I would win a crore. I thought that I would only go till Rs 12.5 lakh."
About her experience of being on the iconic show, she said, "Initially I was very nervous. I took so much time in answering the first two questions. But soon I tried to calm and compose myself because I knew I wouldn't be able to play long under pressure. And then I totally forgot that I was in front of the camera and so many people were watching me."
Get the best of News18 delivered to your inbox - subscribe to News18 Daybreak. Follow News18.com on Twitter, Instagram, Facebook, TikTok and on YouTube, and stay in the know with what's happening in the world around you – in real time.
Read full article