Kedarnath Priests Demand Ban on Sushant and Sara's Film, Accuse it of Promoting Love Jihad
The priests of Kedarnath, a holy town located in Uttarakhand, have accused the film of promoting love jihad.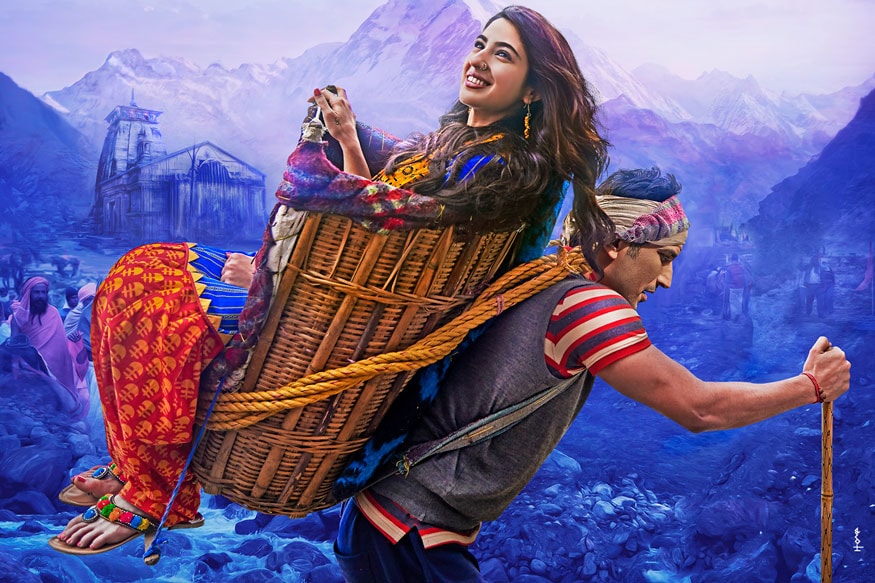 The first look poster of Kedarnath, starring Sara Ali Khan and Sushant Rajput! (Image: GITS Pictures)
The recently-launched teaser of Sushant Singh Rajput and Sara Ali Khan's forthcoming film Kedarnath has not gone down too well with the priests of the holy town located in Uttarakhand, who have accused the film of promoting love jihad.
Love jihad refers to Muslim men trying to convert non-Muslim women into Islam by getting married to them.
The Abhishek Kapoor directorial is a love story set in the backdrop of the devastating Uttarakhand floods of 2013, featuring Sara as an upper-class Hindu pilgrim and Sushant as a Muslim 'pithoo' (porter).
Angered by the inter-religious romance, Kedarnath priests have demanded a blanket ban on the film, saying that it hurts religious sentiments. "We will launch an agitation if the movie is not banned," Vinod Shukla, chairman, Kedar Sabha, an organisaiton of Kedarnath priests, told Hindustan Times.
Ajendra Ajay, a state BJP leader, slammed the teaser for showing the lead pair doing intimate scenes in the foreground of a tragedy that killed thousands.
He also said the film's poster, which "shows the hero, a Muslim, carrying the heroine, a Hindu", in a palanquin to the Kedarnath temple "is factually incorrect". "Because you will see no Muslim ferrying pilgrims on the trekking route to the Kedaranth shrine," he told HT and said the film's tagline 'Love is Pilgrimage' was "equally offensive".
After the teaser's release, protests were held at Rudraprayag's district headquarters and Kotdwar last week, demanding that Central Board of Film Certification (CBFC) chairperson Prasoon Joshi ban the film.
As of now, Kedarnath is slated to release on December 7.
Follow @News18Movies for more.
Read full article