Kendrick Lamar Wins Pulitzer Prize For DAMN; Becomes First Rapper To Receive The Award
Lamar's DAMN was announced as the recipient of the prestigious award on Monday, a history-making first for a rap artiste, as the music award is typically given to classical or jazz works, reported cnn.com.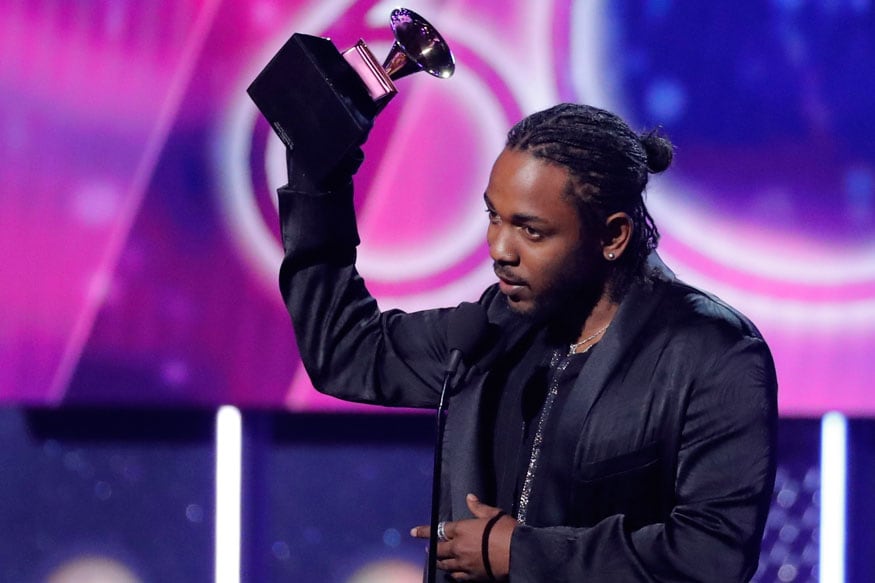 Image Courtesy: Reuters Pictures
Los Angeles: California rapper Kendrick Lamar on Monday became the first rapper to win the Pulitzer Prize for music, one of the most prestigious arts awards in the United States.
Lamar, 30, won the Pulitzer for his 2017 album "DAMN." and was also the first music winner in the 100-year history of the Pulitzers to come from outside of the world of classical or jazz.
Rap officially surpassed rock in 2017 as the biggest music genre in the United States.
Lamar's fusion of jazz, poetry and blues with social themes and love songs has made him one of the most innovative rappers of his generation.
The Pulitzer board on Monday hailed "DAMN.," which was released in April 2017, as "a virtuosic song collection unified by its vernacular authenticity and rhythmic dynamism that offers affecting vignettes capturing the complexity of modern African-American life."
Previous Pulitzer music winners include jazz musicians Wynton Marsalis and Ornette Coleman.
"DAMN.," Lamar's fourth album deals with religion, love, personal struggles and racial politics. It topped the Billboard 200 album charts for three weeks on its release last year and powered Lamar to five wins at the Grammy Awards in New York in January.
But the album failed to win the top Grammy prize - album of the year - in what was seen as a snub by music industry voters for the rap genre despite its rising popularity.
Only two hip-hop albums have ever won the Grammy for album of the year: Lauryn Hill's "The Miseducation of Lauryn Hill" in 1999 and Outkast's "Speakerboxxx/The Love Below" in 2004.
Lamar was born and raised in the Los Angeles suburb of Compton, the home of hip-hop pioneers NWA, and started making music as a 16-year-old.
He also produced the soundtrack for the 2018 superhero box-office hit film "Black Panther," and performed the lead single "Pray For Me" with The Weeknd.
Get the best of News18 delivered to your inbox - subscribe to News18 Daybreak. Follow News18.com on Twitter, Instagram, Facebook, Telegram, TikTok and on YouTube, and stay in the know with what's happening in the world around you – in real time.
Read full article