GET Stock

Quotes



Kidaari Movie Review: Sasikumar's Film Makes for an Interesting Watch
Kidaari is a fine example of a dog-eat-dog world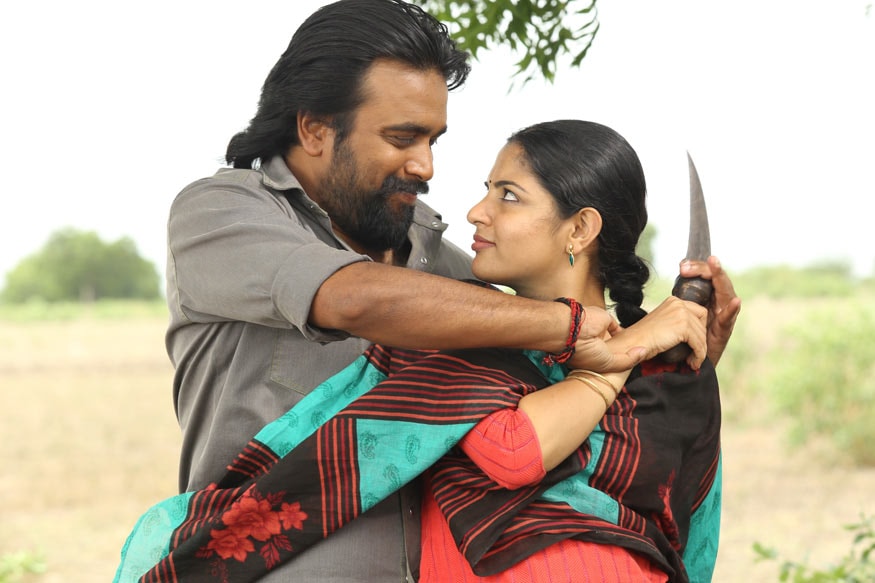 A still from Kidaari.
Director: Prasath Murugesan
Cast: Sasikumar, Vela Ramamurthy, Nikhila Vimal, Suja Varunee.
Kidaari is something all the members of the film can be proud of.
Kidaari is a fine example of a dog-eat-dog world. The characters that populate the movie are really interesting. 'Interesting' is not an easy word to use in a film like Kidaari. The actors, leading and supporting, are so excellent that it kind of feels like we're living in a bad place.
Sasikumar has become a master in playing a village man. His long hair, beard, and kadaa (bracelet) add weight to the principal character he plays (Kidaari). The story of Prasath Murugesan's directorial debut can be smelled from the trailer itself. The voice-over does a good job in the film, as well.
Kombaiah Pandiyan (Vela Ramamoorthy) is a cruel man who wouldn't hesitate to do anything. He is concerned about his rise to popularity, and his safety. Nothing else matters to him. His enemies are afraid to touch him as he's guarded by Kidaari. The simple looking Kidaari has the strength to put men to death in no time. He's not a Balakrishna and doesn't kill people with his stares. He uses a knife / machete and never misses his target.
Vela Ramamoorthy previously played a one-note villain in Sethupathi which released earlier this year. If that was a dampener, hop onto Kidaari for a ride, where Ramamoorthy reveals his different sides to the audience. His face shows a variety of emotions – anger, frustration, relief, fear, etc. Sasikumar, who falls on the other side of the grass, wears signs of sarcasm, romance, and confidence. Sasi won't let a fly sit on Ramamoorthy's shoulder. That's what being loyal means to him.
Nikhila Vimal eyes Sasi with a romantic intention. Their love story doesn't hamper the proceedings in any manner. It is sort of a minor achievement as a film such as this could have, without doubt, gone down as an average outing had the romance portion disrupted the flow of narration. A strong character is essayed by Suja Varunee. She is both: a scheming vamp, and a poor mother. It's hard to sympathize with her as what she does to take revenge against Ramamoorthy and Sasi baffles us. Her character will turn into a point of discussion in the future for sure.
Prasath has to be given a few pats on the back for giving tough and wonderful sketches to all his characters. Even minor characters make a mark. Sample this: an old man keeps talking about his 'disciple' (Kidaari). It works neatly as a comic relief. Another stretch of fascination occurs in the latter half. A tensed up Kombaiah's family awaits the arrival of Kidaari after a brawl. Kidaari coolly walks in with a gentle smile denoting that all is well. It's a suave scene which tells us that the man in the driver's seat is knowledgeable.
Also, Darbuka Siva's score ups the tension at many important points. Minus Siva's score, the film would, perhaps, feel empty.
There's a strange connection between the 2010 Telugu film Prasthanam and Kidaari. Prasthanam is a political thriller, and Kidaari is a rural drama, but both of them involve two ruthless men, and two young men who wouldn't cross a line drawn by their masters. Giving away the connection here would mean spoiling the fun of watching Kidaari. One can easily say that Prasthanam's Saikumar and Kidaari's Ramamoorthy are two sides of the same coin.
If Sasi continues to produce and act in films set in villages, he'd have no 'able competitors'. Does his magnifying glass help him find riveting actioners? I'd like to know.
Ratings: 3.5/5
Also Watch

News18 Reel Movie Awards: Ratna Pathak Shah Bags Best Actor (Female) Award
| Edited by: Sameeksha
Read full article