Koffee With Karan: 6 Things We Didn't Know About Deepika and Alia Before the Show
Here are 6 things Alia Bhatt and Deepika Padukone revealed that we didn't know about them before the show.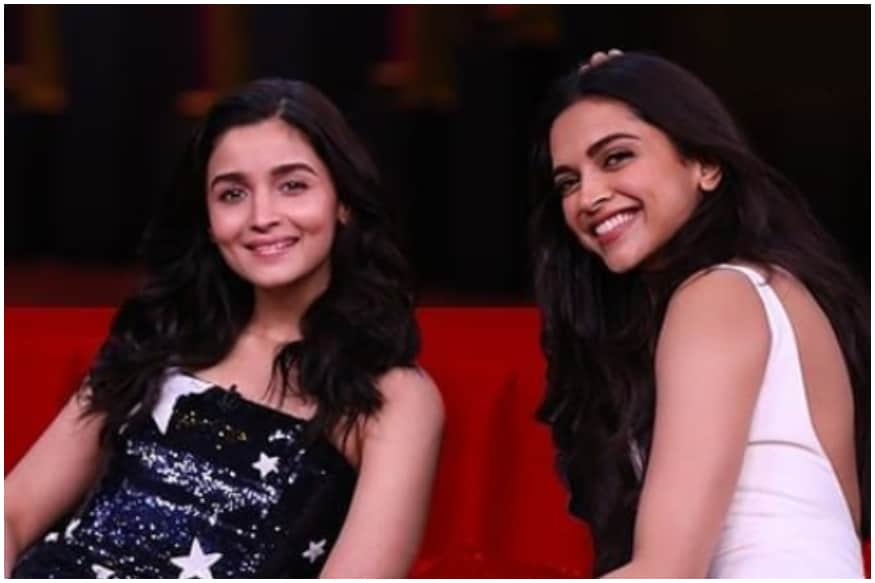 A screen-grab of Koffee With Karan Season 6, Episode 1 (Hot Star)
Karan Johar promised us that Koffee with Karan Season 6 is all about 'guilty pleasures' and the first episode absolutely lived up to the expectations. From talking about their boyfriends to burping on the national television, Deepika Padukone and Alia Bhatt revealed more than what the audiences expected.
Here are 6 things the actresses revealed that we didn't know about them before the show.
Tutu, Lulu, Zozo and a secret nickname
Alia Bhatt and Ranveer Singh share a great rapport. On the sets of Gully Boy, the two leads and Zoya Akhtar bonded with some funny nicknames. In their inner circle, Ranveer is Tutu, Alia is Lulu and Zoya is Zozo. Apart from this, Ranbir also has a special name for Alia. But instead of announcing it aloud, she whispered it in Deepika's ear after which Deepika burst out laughing.
The nature of relationship among Alia, Deepika, Ranveer and Ranbir
While Ranveer Singh is Deepika's would-be-husband and Alia's co-star in Gully Boy, Ranbir is Deepika's ex and Alia's current boyfriend. Despite that, the four seem pretty comfortable with each other.
Alia and Deepika bonding over Coldplay and men's loo
The two actresses revealed that they bonded over Coldplay's concert. They went on to say that during the concert the two went to use the washroom, but since the girl's loo had a long queue, they barged into the men's loo together.
Ranbir's hidden social media account
Finally, Alia Bhatt spilled the beans that Ranbir has a secret social media account that nobody knows about.
Deepika, Padmaavat and 'behind the scene' support
Deepika was asked if she felt a bit awkward that she didn't receive support from the film fraternity during the controversy surrounding Padmaavat. To this, she told that she received a lot of personal support but it was behind the scenes. "I don't think they had the courage to do it publicly," she added.
Alia and Deepika's social media obsession
While Deepika said that Taimur is her guilty social media obsession and she scrolls down through his pictures often, Alia admitted being obsessed over Varun Dhawan's Instagram.
Read full article
Countdown To
Elections Results
To Assembly Elections 2018 Results