GET Stock

Quotes


Koffee With Karan Season 5: 10 Times Ranveer Singh, Ranbir Kapoor Were Honest and Quirky On The Show
Ranveer Singh and Ranbir Kapoor were a house on fire!
Koffee With Karan Season 5 got a little bit hotter with its latest episode. Host Karan Johar did the impossible and got two leading men of the current generation sit on his couch and talk about everything over a cup of coffee. The much-anticipated episode featuring Ranbir Kapoor and Ranveer Singh was all sparks and fire with oodles of charismatic bromance between the two.
The two men share more than just stardom in Bollywood, a love relationship with Deepika Padukone. While the elephant in the room was brought in the house of clarification pretty quickly, the two men showed absolutely no awkwardness about the issue and admitted to be friendly towards each other.
From talking about each other's love life to competitiveness and porn, Ranbir Kapoor and Ranvir Singh were a house on fire throughout the episode. Here are 10 instances from the show when both were at their candid best and gave out ideal bromance vibes.
When Ranbir cleared out in the beginning that he's not best friends with Ranveer but share a cordial relationship with him.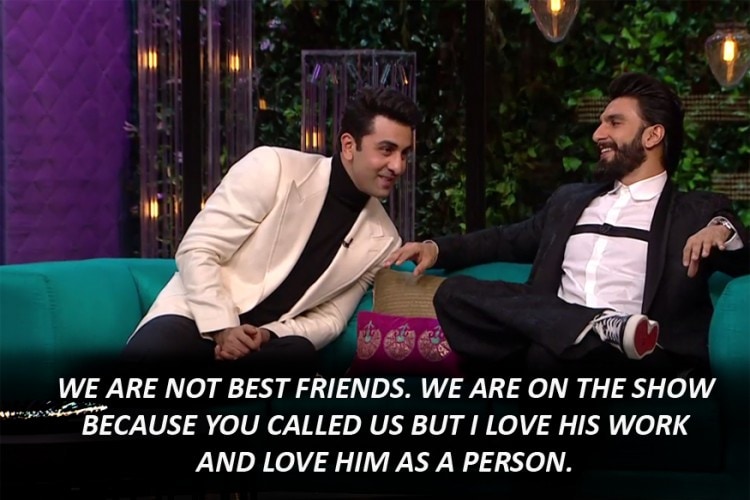 And told us what scares him about Ranveer Singh.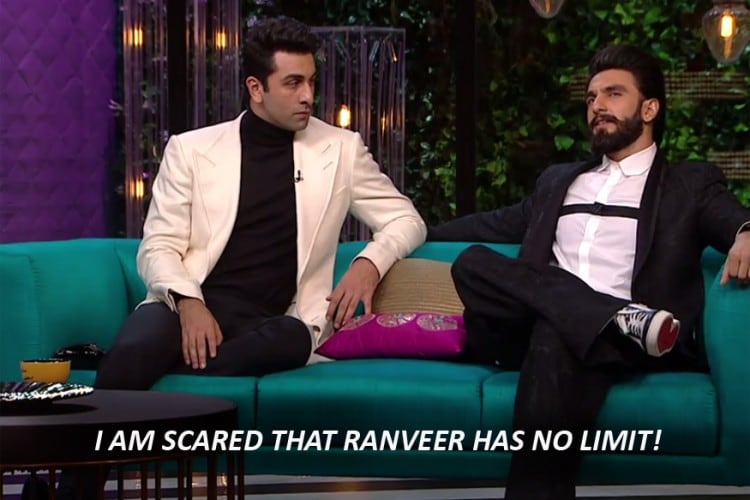 When Ranbir Kapoor finally said what we all wish for Deepika Padukone and Ranveer Singh!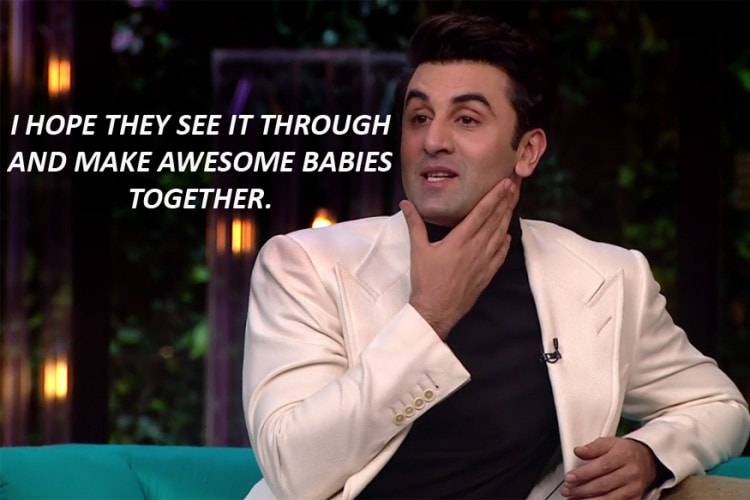 When he self admittedly called himself a 'sociopath' of sorts..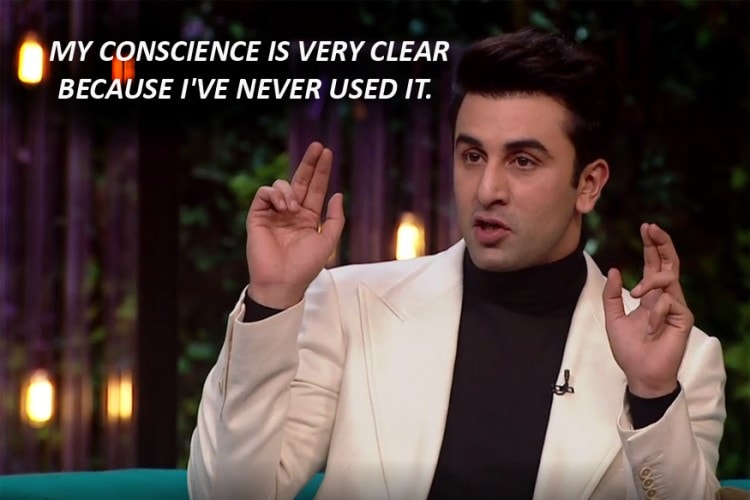 When Ranveer had something else to say, a thing we all agree upon right?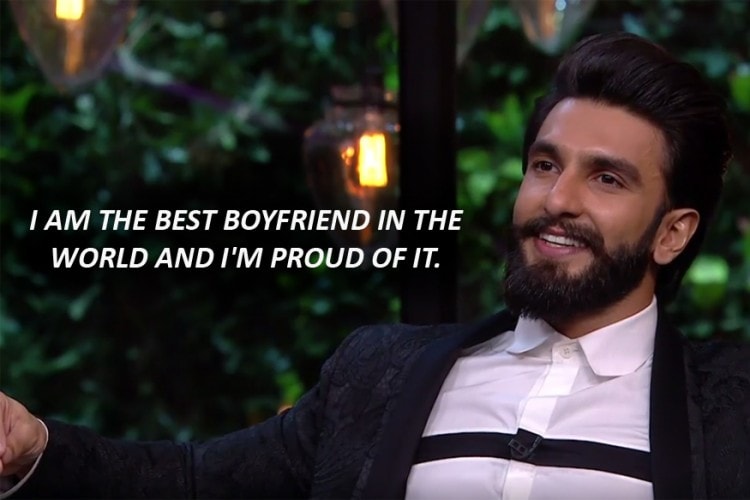 And added a little something to it to make it all sorts of boyfriend goals!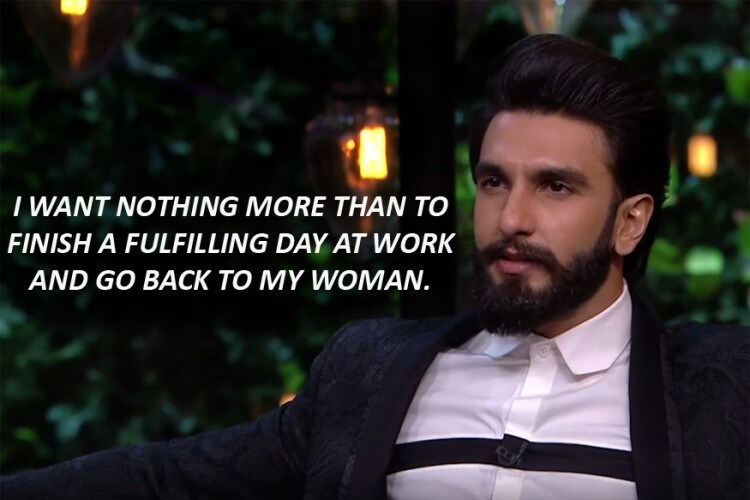 When Ranbir shared his philosophy on space in a love-relationship.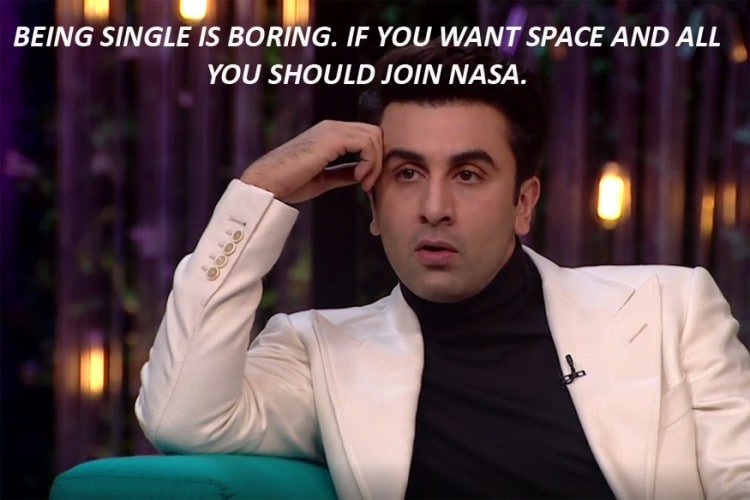 When Ranveer Singh described the only scenario he's gossip about his contemporary Ranbir..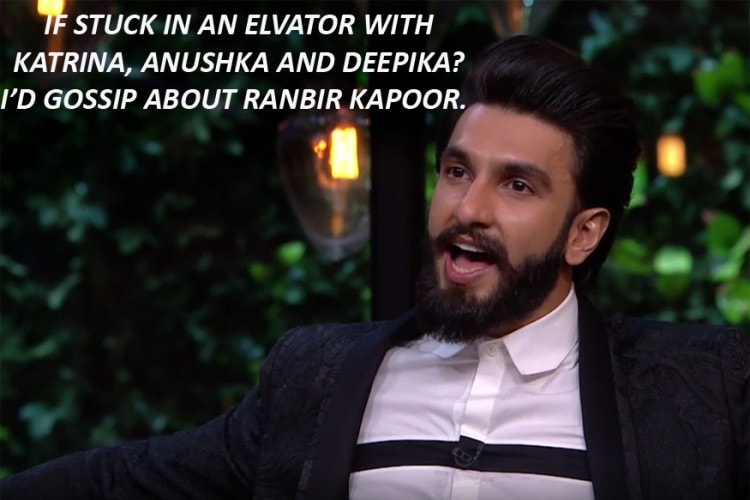 When the young dudes talked about Porn and their different opinions on it.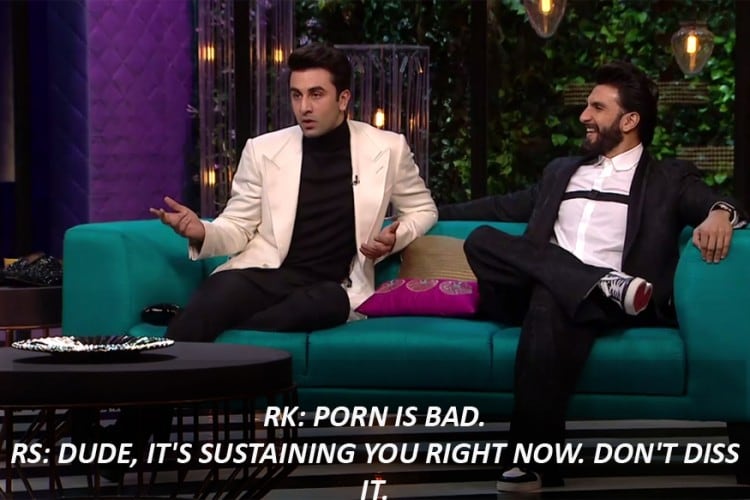 And finally, when Ranveer called Deepika a perfect marriage material and why Anushka is on his 'hit' list.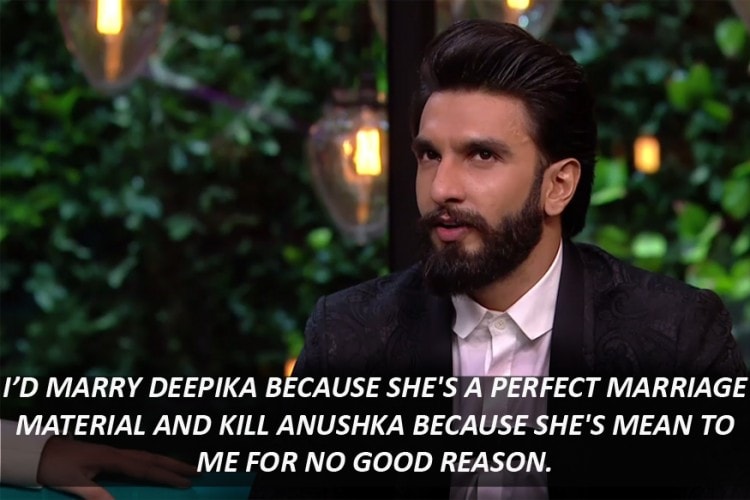 Their chemistry and vibe deconstructed the entire notion of animosity among contemporaries. Ranveer and Ranbir were honest and pretty chilled out with each other throughout, thus giving Koffee With Karan Season 5 another laughter riot episode.
Also Watch
Read full article