Konkona Sen Sharma At DIFF 2017: There Still Aren't Many Women Behind Camera In Bollywood
While interacting with News18.com, Konkona says that other than the hair, costumes to an extent, editors, some assistants and some may be in production design, there still aren't many women behind the screens.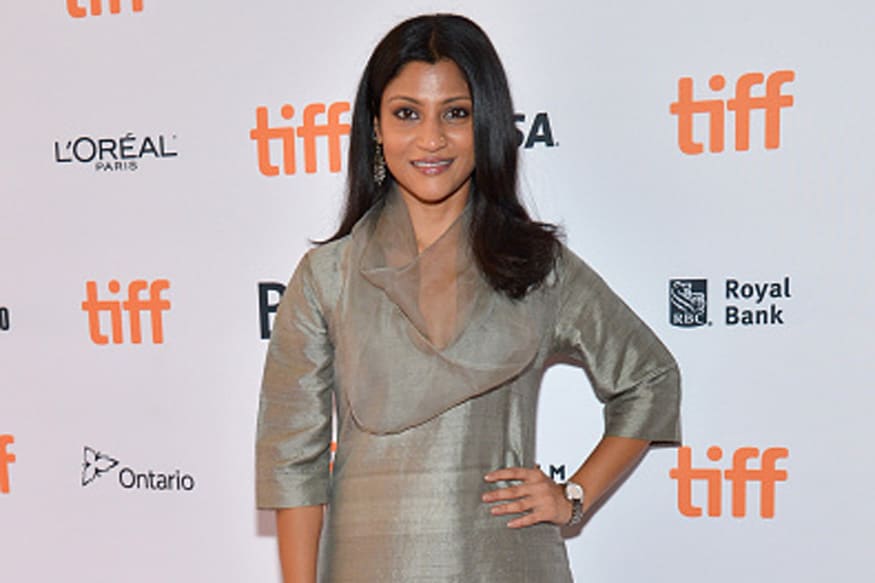 Image: Reuters Pictures
Bollywood actor Konkona Sen Sharma, who is currently at the sixth edition of Dharamshala International Film Festival to present her film A Death In The Gunj, says that even though the presence of women in the film industry is better than before, it still hasn't reached the mark it should have.


"Where are the women behind-the-scenes? There are very few. Other than the hair, costumes to an extent, editors, some assistants and some may be in production design but female DOPs, female sound engineers are very rare. By and large, there still aren't many women behind the screens," she says while interacting with News18.com.
"It's more than before and we've to be grateful for that but it's nowhere near the half mark point," she adds. 

On being asked if the representation of women on celluloid has something to do with the lesser number, she highlights that it's primarily because of the patriarchal system we're conditioned to live in.
"Not just in our cinema but we have a very patriarchal set up in life and the institutions we operate in and the films that we watch. I guess we feed off each other. So that then perpetuates other stereotypes for images to follow."
"If we just think for ourselves, and do what we think is right and be as inclusive as we can possibly be not just about women but across class and religion I think it would be a better world," she shares on the sidelines of the 4-day long festival.
Considering that Konkona's directorial debut is regarded as one of the most experimental films of 2017, does she believe that the trend of such films is here to stay? "We'll have to see next year in retrospect. Right now it's too soon to tell if it's a trend but I think every year a few alternative or unusual films are made and every year mainstream blockbuster hits are also made and you know it's nice that we've access to both."
She also opined that while there are many quality Indian films, most of them don't get the deserving attention. "There are films which don't follow a very typical kind of a formula and there are also films which are showing different kinds of peoples but so many Indian films don't get the funding, the visibility and the eyeballs that they deserve."

"And that's because audiences just lap up the same kind of film again and again. So the makers also keep making the same films again and again," she shares.
While Konkona maintains that she's no rules for the actors as such, the use of cell phones is a little disturbing for her. "I don't have any specific rules but I don't really appreciate if people are on their cell phones all the time as a director or as an actor."
"One is thinking of so many other things so I was constantly making notes. Because there are many aspects to take care- so more responsibilities and more fun," she explains.
Konkona also shares that as it's her first time in Mcleod Ganj she's only excited to be here and isn't thinking about her film at all. "I'm just enjoying my own experience here. I love the Tibetan food and I love the mountains, these exhibitions, flags- they are so pretty. I'm not thinking about my film at all."
The festival, being held in Dharamshala, will conclude on Sunday with Rima Das' Village Rockstars.
Get the best of News18 delivered to your inbox - subscribe to News18 Daybreak. Follow News18.com on Twitter, Instagram, Facebook, Telegram, TikTok and on YouTube, and stay in the know with what's happening in the world around you – in real time.
| Edited by: Sameeksha
Read full article