GET Stock

Quotes


Five Foot Two, Chef's Table: 6 Documentaries You Can Binge Watch This Weekend
While Netflix is a one-stop shop for mind-blowing content from various genres, it also houses some of the best documentaries from across regions.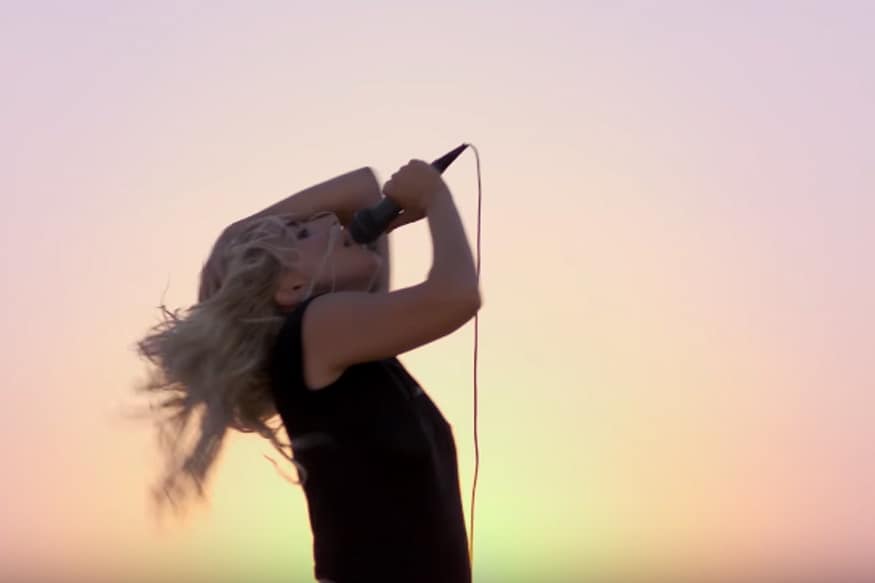 Image: Youtube/ A still from Netflix' Five Foot Two
The world of fiction is indeed a roller coaster ride wherein imaginations run wild, and the horizons keep expanding. As much as we love a good story, as human beings, we are often more fascinated by the turn of events. And documentaries are the best way to get your fill of it.
Be it the story of World War or a murder mystery or the rise and fall of a leader, nonfiction is equally strong a genre. The manner of execution, storytelling, and delving deep into the actual happenings not only makes it immediately more interesting but keeps us hooked as well.
Once the pre-conceived notions are set aside, it becomes clear that documentaries have the ability to seamlessly deliver compelling as well as educational stories, and are powerful enough to go toe to toe with the big blockbusters.
While Netflix is a one-stop shop for mind-blowing content from various genres, it also houses some of the best documentaries from across regions.
Here are six of the best and diverse documentaries from Netflix for every genre lover -
The Story of Diana
– It has been two decades since the world lost Princess Diana. Loved and adored by millions all over the world, time hasn't made a dent in on the people's fascination towards her.
The Story of Diana
goes beyond the surface, and delves into her childhood, marrying into the royal family, the AIDS picture to name a few. If you are an ardent fan of Diana, then this should be on your list for sure.
Gaga: Five Foot Two
: Lady Gaga loves her monsters. And she is going to give her monsters an up and close look into her life, beyond all the glam and glitter. Released on September 22, the documentary chronicles the events around the production and release of Joanne, and her mind-blowing halftime performance at Super Bowl LI. So, Gaga's lovely little monsters, prepare to be dazzled!
The Confession Tapes
– "Confess your crimes! Confess your crimes!" We, humans, do give a lot of stock to confessions, and once heard, believe it to the end of it and the truth. A true crime documentary,
The Confession Tapes
takes a closer look at the possibility of confessions not always being true. The six stories showcased over the course of seven episodes throw light on how murders are often solved wrongfully with the aid of false confessions.
The 80's India
– While listening to our parents and grandparents' stories about the old days of the 80's, we often wonder what it must have been like. The 80's are often considered to a significant period for our country. Indira Gandhi was re-elected as PM, Janata Party collapsed, Sanjay Gandhi was killed, BJP was born under the leadership of Atal Bihari Vajpayee, Asian Games took place in India, the dawn of color television. These are just some of the major events that took place in that decade. Peppered with vital insights from noted journalists Mark Tully, Vinod Dua, Tavleen Singh and multiple other experts who experienced the essence of that era, 'The 80's India' is your ticket for a short trip to the yesteryears.
Chef's Table
– If you are a person who believes in the motto 'why eat to live when you can live to eat', then boy oh boy this one shall be a treat for you. In each episode, you will be greeted by a world-renowned culinary expert who is on a quest to explore beyond the boundaries of conventional fine dining, and reinventing culinary traditions.
Living On One Dollar
– Growing up, a lot many of us used to receive pocket money which was supposed to tide us for the whole month. As and when we mature in life, our resources keep increasing until one fine day we no longer remember what it like was to survive on little. This film follows four young friends who decided to live in Guatemala for two months, on a budget of less than $1 a day. It is no easy task as they come across multiple hurdles and realizations along the path.
(Get detailed and live results of each and every seat of the state Assemblies in Madhya Pradesh, Rajasthan, Telangana, Chhattisgarh and Mizoram to know which candidate/party is leading or trailing and to know who has won and who has lost and by what margin. Our one-of-its-kind Election Analytics Centre lets you put on the psephologist's hat. Know interesting facts and trivia about the elections. Elections = News18)
Read full article
Countdown To
Elections Results
To Assembly Elections 2018 Results