Legal Tamil Movie Streaming Can Curb Piracy, But Only To an Extent
Movie piracy is big, big business in Tamil Nadu and neighbouring Puducherry (formerly Pondicherry) with a turnover that runs into crores of rupees.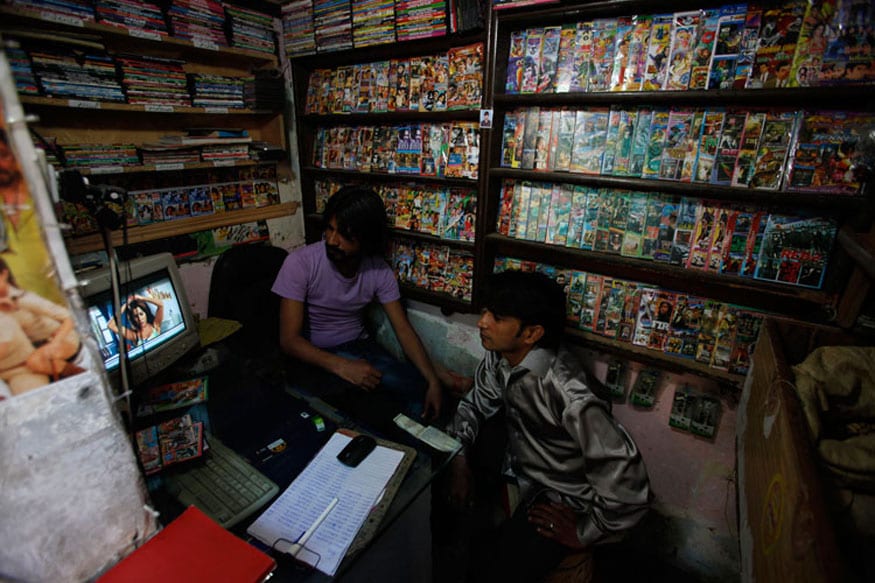 Image Courtesy: Reuters (Picture used for representation purpose only)
All I have to do is to walk into a shop in Chennai's Burma Bazar or one in the Gemini-Parsn Complex and ask for a DVD of the latest Tamil film. And it will be given to me in a jiffy and for as low a price as Rs 40! Often, the DVD quality is good, and, in any case, who cares even if it is not so. Most people who buy this kind of pirated DVD are trying to cut the cost of movie going. They are not unduly bothered about the image that appears on their television screen. And these days after the hike in the cinema ticket rate, with the added burden of GST and local tax, a single theatrical admission will work close to Rs 200. But for Rs 40, an illegal DVD will help several members of a family watch a film at their own leisure and any number of times.
Movie piracy is big, big business in Tamil Nadu and neighbouring Puducherry (formerly Pondicherry) with a turnover that runs into crores of rupees. Today, such unlawful activity also encompasses unauthorised online streaming, and many films – even those starring Kamal Haasan and Rajinikanth – have been uploaded illegally, severely cutting into the profits of production houses.
What is more, I have seen pirated DVDs of Tamil and other language movies in Morocco, in Japan, in Egypt. Shockingly, they can be had on the very day a film opens in India.
But come 2018, there can be a new dawn for producers – and dusk for pirates. There is a move to sell the internet rights of Tamil movies along with theatrical rights. This means one can watch a film online days after it has opened in cinemas. And with streaming giants like Amazon, Netflix, Hotstar, Sun NXT and others having walked into the business of motion pictures, pirates may well have a tough battle on hand.
The common man may well have an easier time, perhaps more lawful living.
In fact, this trend has already begun with the Karthi-starrer Theeran Adhigaram Ondru and Vishal's Thupparivaalan being available on Amazon Prime four weeks after they opened in theatres.
Industry sources aver that this four-week window period will be shortened in the coming year, and this makes perfect sense, because most movies make their money in the first or, at best, the second week. Gone are those days of a film running for weeks on end in metros before travelling to B and C centres.
However, such streaming rights may not completely curb piracy, because many, many viewers of Tamil cinema cannot afford the steep subscription rates of a Netflix or an Amazon or a Hotstar. So, what now seems imperative and probably a logical extension of such legal streaming rights is to also ensure that movies are available on DVDs soon after they are seen online. And, let us not forget, the price of a legal DVD must be competitive in a market like India which is highly sensitive to the cost factor. Nobody is going to buy a lawfully manufactured DVD of a Tamil film if it were to cost a bomb. And people would turn to the pirate once again.
So, as much as the step to get movies online quickly is laudable, it is also equally important for a DVD release to happen within a short time frame. Let us not forget that cinema is the cheapest form of entertainment in India, and in Tamil Nadu, theatre ticket rates have been very low compared with the rest of the country. Even today after the recent hike, cinema admission is fairly inexpensive.
So, inexpensive legal DVDs may the ultimate magic mantra to kill our Long John Silvers! Legal streaming can be merely one step closer to this goal.
(Gautaman Bhaskaran is an author, commentator and movie critic)
Read full article
Countdown To
Elections Results
To Assembly Elections 2018 Results