Liev Schreiber Gets Thumbs Up For Defying Gender Norms
At San Diego Comic-Con Liev Schreiber's children completely slayed the cosplay game ,Sasha went as a Jedi, while Kai nailed this Harley Quinn costume.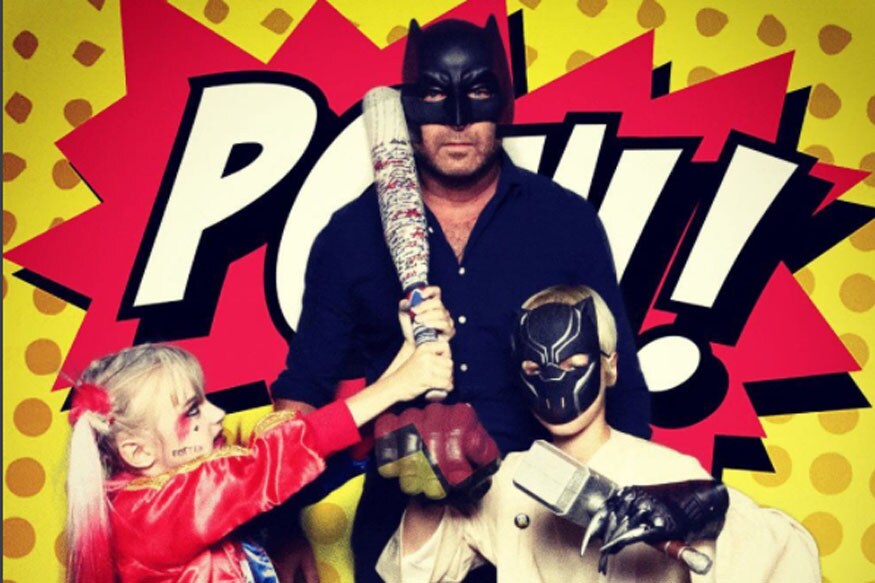 image: Liev Schreiber/ Instagram
Los Angeles: Actor Liev Schreiber is being praised for defying gender norms and dressing his nine-year-old son as female Suicide Squad character Harley Quinn.
Schreiber, who shares custody of his son with actress Naomi Watts, was spotted accompanying Sasha to Comic Con over the weekend here, reports attitude.co.uk.
Credit: @Liev Schreiber
Social media was flooded with comments supporting Schreiber's willingness to let his son express himself, with one user saying: "I knew there was a reason why I liked this guy. What an awesome dad and human being."
Another said: "1) he looks amazing. Costume on point. My edges are snatched. 2) this is what good parenting looks like!". Another user added: "Liev Schreiber is an awesome dad for this!"
On the professional front, Schreiber is busy with the fifth season of his hit show Ray Donovan.
The new season of Ray Donovan finds Ray (played by Schreiber) turning his attention back to Hollywood and his celebrity fixer firm. The fifth season of the show will premiere in India on AXN in August.
Get the best of News18 delivered to your inbox - subscribe to News18 Daybreak. Follow News18.com on Twitter, Instagram, Facebook, Telegram, TikTok and on YouTube, and stay in the know with what's happening in the world around you – in real time.
| Edited by: Divya Pal
Read full article