GET Stock

Quotes


Logan Movie Review: Gripping Finale to Hugh Jackman's Wolverine Journey
A gripping, enthralling and perfect ode to Hugh Jackman who lived the part for 17 years and a treat for every Marvel fan craving for a soulful story.
Image: A still from Logan.
When Hugh Jackman announced his retirement from the X-Men franchise, fans gasped thinking about the blackhole that'll be created in Marvel Universe on his exit. People were skeptical about the exit of one of the most celebrated mutant and how his backstory will help his narrative. But, Logan quashes every question and gives a befitting farewell to both Hugh Jackman and Wolverine.
Directed by James Mangold, Logan is a dark, gritty action-packed finale to the Wolverine franchise which was a spin-off of X-Men series. The story takes place in a dystopian future where Charles Xavier is at the edge of his health and is getting (and spreading) mental seizures. Logan is taking care of his former guardian while battling through poison in his own body. In the year 2029, Logan spends his days working as a chauffeur and hustling for prescription drugs in Texas. He and Caliban live in an abandoned smelting plant across the border in Mexico, where they care for a senile Charles Xavier, who had inadvertently killed several of his X-Men in a seizure-induced psychic attack one year earlier. With nearly no known mutants left on earth and decaying health of two of the most powerful ones, the plot starts on a very disturbing thought. Then comes Laura, a mutant who has a special connection to Logan and his powers. Now it's on Logan to save Laura from the dark forces and save the future of his clan.
Unlike any other Marvel film, especially X-Men franchise whose last outing X-Men Apocalypse didn't go down really well on the story and execution front, Logan shines because of its intensity. The story is grim and remains so till the end. There is a looming sadness that builds up the narrative and keeps one engaged in the story. Full of blood and action, the thrill keeps you on the edge of your seat till the end. The story also plays really well on the emotional front. I don't remember when was the last time I got this thrilled and emotional at the same time while watching a film.
The story plays on the lines of dysfunctional family and the way both Xavier and Logan execute it is brilliant. Two powerful mutants with completely different school of thoughts are out there to care for each other while suffering from the same guilt of killing and taking lives in the name of world peace. The little, future Wolverine is the only hopeful sign throughout the film and her every interaction with Logan brings a smile to your face.
Coming to the performances, Hugh Jackman is at his best in his last Wolverine journey. He is vulnerable yet stubborn. Emotional yet detached. Suicidal yet on a mission to save the future. Jackman owns the film with his intense acting marvel at playing the character he has become synonymous to in the past 17 years. Patrick Stewart is again brilliant as a senile Charles Xavier responsible for killing his own family and on the verge of decay because of his own powers. He is just like a sad grandparent hopeful for a future and a life of normalcy. Dafnee Keen as Laura is the little gem who shines alongside Jackman. She's a legacy Logan has to preserve even though she's capable of taking her own care and his.
James Mangold brilliantly executed the final journey of the iron-clawed mutant and deserves to be applauded for making it one of the best superhero films of our times. Unlike the recent trend in superhero films, Logan has a soul so deep that at one time you forget that comes from a franchise known for its floss and not stories.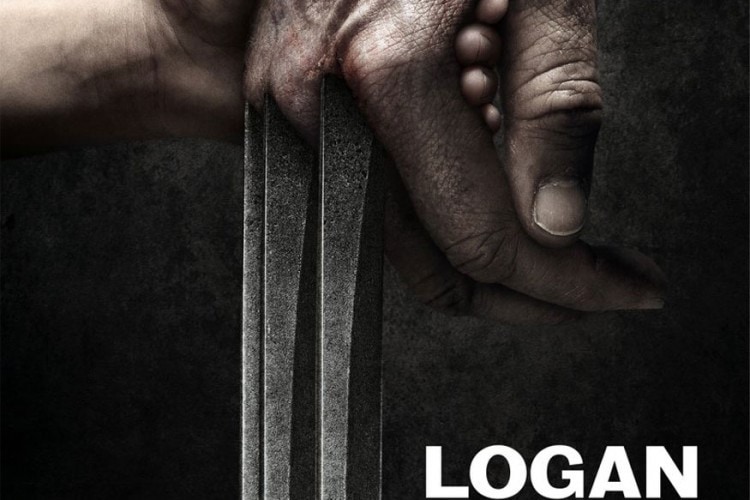 Overall, Logan is the finale that Wolverine deserved. Hugh Jackman's absence from the franchise will make a big hole but we can always come back to Logan and feel what it was to have the greatest X-Man by our side. A gripping, enthralling and perfect ode to Hugh Jackman who lived the part for 17 years and a treat for every Marvel fan craving for a soulful story.
PS: The end scene will definitely tear you up, keep tissues handy. Also, don't wait up for end credit scene, there is none.
Ratings: 4/5
(Get detailed and live results of each and every seat of the state Assemblies in Madhya Pradesh, Rajasthan, Telangana, Chhattisgarh and Mizoram to know which candidate/party is leading or trailing and to know who has won and who has lost and by what margin. Our one-of-its-kind Election Analytics Centre lets you put on the psephologist's hat. Know interesting facts and trivia about the elections. Elections = News18)
| Edited by: Sameeksha
Read full article
Countdown To
Elections Results
To Assembly Elections 2018 Results