Director: Vikram Bhatt
Cast: Patralekha, Tara Alisha Berry, Gaurav Arora
Disclaimer: This article needs adult supervision, so does the film (that is if you want to watch it).
Also, "Roses are red, violets are blue. Sex can be dangerous, but love can be, too."
'Love Games' is no game at all. Not fun, not entertaining but yes, it definitely has all the elements it promised to offer - sex, suspense, thrill, obsession, blackmailing and much more. The film revolves around a story of a con couple played by Patralekha (Ramona) and Gaurav Arora (Sameer), who realise they've no 'adventure' in their love life and decide to follow a book 'Love Games' (that by the way doesn't really exist in reality). The trick they decide to pursue includes going to Page 3 parties and hitting on happy couples to break their relationships and eventually seduce them to bed, one of which turns out to be Tara Alisha Berry (Alisha) - Hiten Tejwani's (Gaurav Asthana) couple.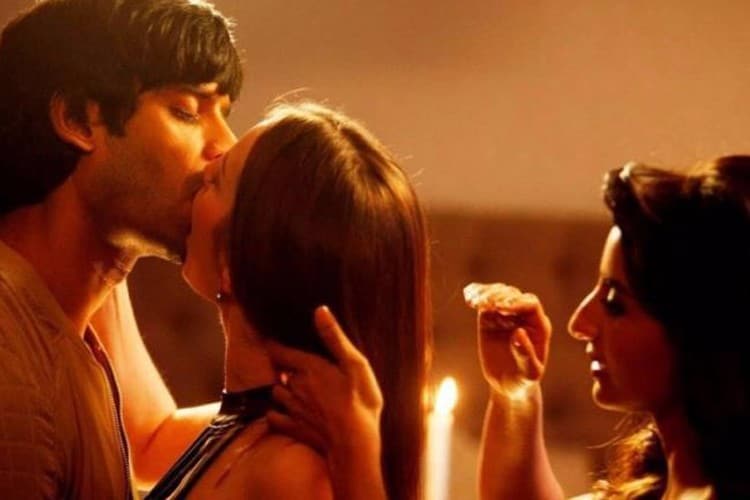 Wild threesome, creepy smooches and over-the-top raunchy love making scenes, middle-finger gestures (too often) and some cuss words here and there; 'Love Games' is full of every aspect of 'boldness' Bollywood viewers would want to see. And they aren't really the kinds you'll feel good about but the ones that will creep you out. Much before the story delves deep into the protagonists' lives, it makes us 'familiar' with cocaine snorting sessions to such an extent that it will start giving you a headache.
To begin with, there aren't any great performances in the film that have the potential to lift the narrative or the plot to a level that could make it a bearable watch. Patralekha isn't as impressive as we expected her to be. Yes, her role demands a weird unexplainable excitement throughout the film, but that doesn't really works well for her. Also, what's with her constant gaze and wide absurd smile on her face in every shot? Gaurav Arora and Tara Alisha Berry try to maintain a decent balance throughout. Hiten Tejwani's scenes are only making us worried about how his real-life wife reacts to this obsessive aspect of his personality.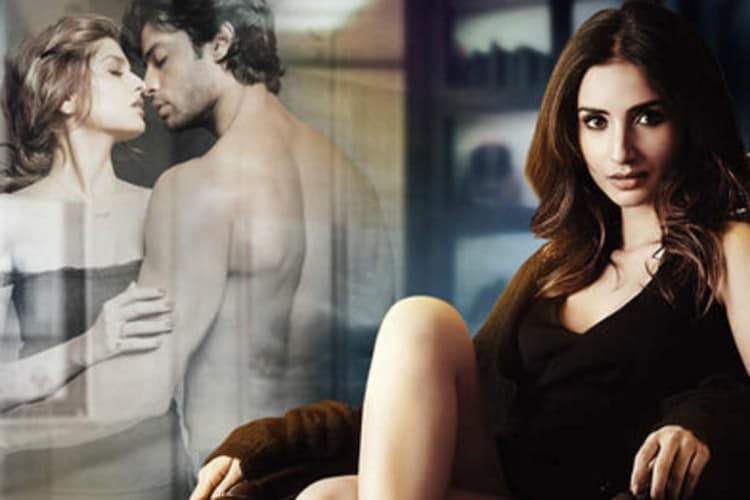 Despite the engaging thrills and decently-timed twists and turns (not to forget, there are so many of them, that you're sure to lose a count), this film has a lot of funnily attractive points that will get your mind thinking about stuff that isn't really shown in the film. For example, is SH really the abbreviation of self-harm? Or why is Shakespeare being quoted here or since when dead is spelled out as D-E-D? By the end of the film, you'll realise everybody is pretty much a maniac. While one of them is obsessed with sex, other one with violence and still another with being a victim.
There are so many comparisons in the film that will make you go 'yuck, yuck, yuck' and not because they're planned sexual innuendos but because they make no sense whatsoever. Such as, love being compared to scuba diving or a bull's reaction to red fabric being equaled to blackmailing and so on.
It seems Bhatt's signature plot is pretty much a staple for him now. While it might have worked for him in 'Murder', it surely fails to do wonders this time and end up making you laugh with disbelief that what you just saw was actually shown.
Even if you've nothing to do this weekend, you can easily sleep on this one. Save the bucks!
Rating: 1/5