M Karunanidhi (1924-2018): 10 Milestones in His Screenwriting Career
Here are some of the best scripts penned by M Karunanidhi.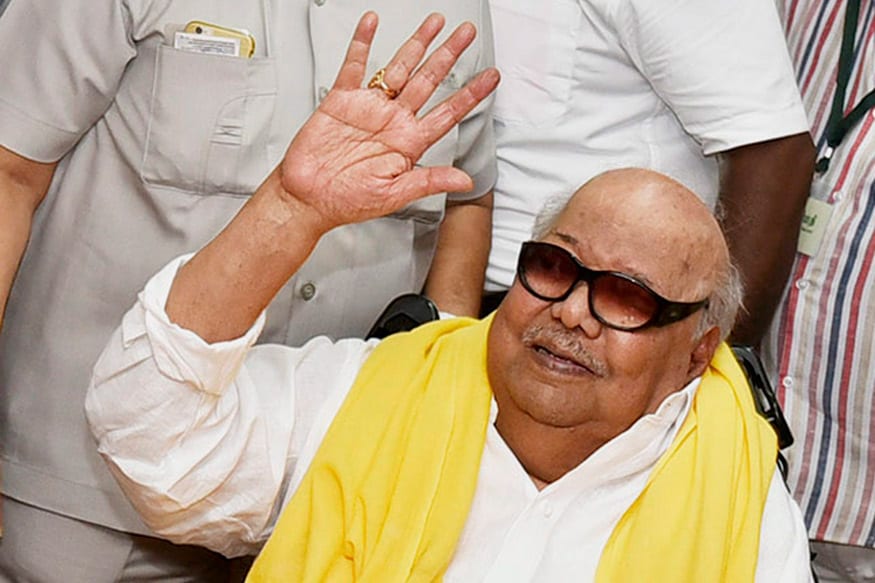 File photo of M Karunanidhi. (PTI)
M Karunanidhi was much more than just a politician. He always knew how to exploit a medium. Before entering active politics, as a screenwriter, he understood how the public reacts to a certain issue. No wonder, his scripts were laden with strong voices on social causes.
Here are some of the best scripts penned by Karunanidhi:
Rajakumari (1947): At 23, Karunanidhi was brimming with confidence to take on the world and like any other creatively inclined artist, he decided to turn his art into a weapon. This film saw him collaborating with MG Ramachandran (MGR), who would later become a fierce political rival.
Manthiri Kumari (1950): Based on Tamil epic Kundalakesi, this film also had MGR in the lead. Meaning Minister's Daughter, Manthiri Kumari got the grammar of screenwriting right. With at least five primary characters, the film showed how good writing can create drama through twists and turns. It was one of the biggest hits of the year and a validation or Karunanidhi's talent.
Parashakti (1952): Sivaji Ganesan and SS Rajendran made this film immortal. Even now, it's one of the finest stories on the 'lost and found' theme. The tale of three brothers and their sister has all the elements of an entertaining movie, yet it was a sharp comment on the state of women and poor in society.
Manohara (1954): Like many other early Tamil films, this one also took its cue from anecdotes. It was about the conspiracies inside a palace and how ambition provides shape to a polity's fate. The film is still remembered for its profound dialogues.
Rangoon Radha (1956): Sivaji Ganesan displayed his best craft in this film about a thug who wants to steal his wife's wealth by proving her insane. Karunanidhi ensured that simple actions lead to complex emotions. The audience identified with the characters because of the day to day language of the narrative.
Iruvar Ulam (1963): Karunanidhi wasn't only good with satirical writing, he also knew how to strike a balance between popular taste and complex themes. On the outset, it was about two people falling in love, but in his own way, the writer slipped in some hard-hitting social comments.
Pillaiyo Pillai (1972): Once again, Karunanidhi decided to play around the theme of mistaken identity. Definitely one of the finest exponents of the genre, he used this film for making statements on corruption and how certain people use two faces to hide their sins. By now, he was one of the most prominent figures in Tamil politics, so his films were seen as an extension of his ideology.
Nyaya Tharasu (1989): Actor Radha plays a Naxal activist out on parole in this one. Karunanidhi's screenplay was all about conveying the real meaning of othering in Indian society. With many layers, this story brought back the focus on the idea of women emancipation and how free are our surroundings in reality.
Uliyin Osai (2008): Though the film failed to get a word of praise from the critics, most of them were impressed by Karunanidhi's dialogues. The historical theme of the film didn't find resonance among the new-age cinema lovers.
Ponnar Shankar (2011): This was Karunanidhi's last outing as a screenplay writer. Actor Prashanth played the lead roles of twin brothers and it became a commercial success at the box office.​
Get the best of News18 delivered to your inbox - subscribe to News18 Daybreak. Follow News18.com on Twitter, Instagram, Facebook, Telegram, TikTok and on YouTube, and stay in the know with what's happening in the world around you – in real time.
Read full article