Making Pihu was Like Shooting a Documentary for Discovery: Director Vinod Kapri
Vinod Kapri says every child deserves a parent but not every parent deserves a child.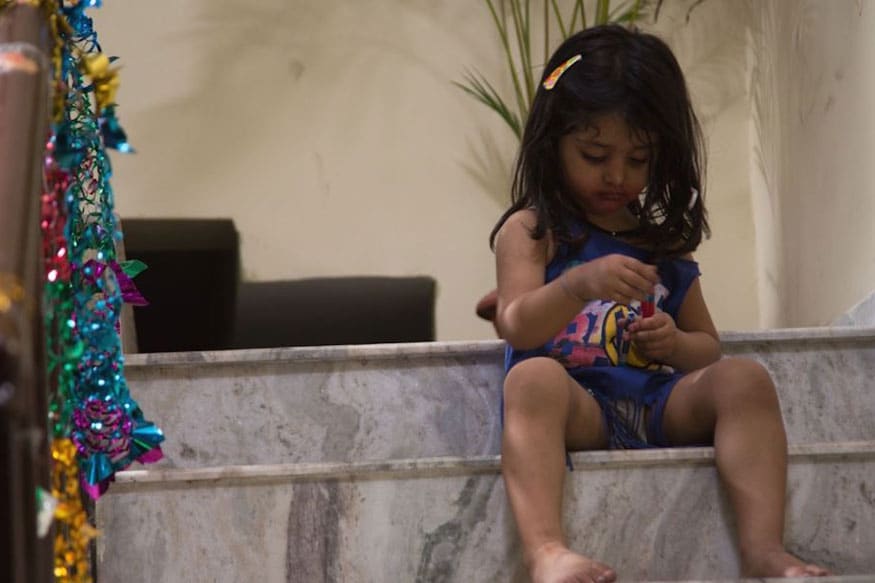 Myra Vishwakarma in a scene from Pihu.
Filmmaker Vinod Kapri, who has directed
Pihu
, that opened in theatres on November 16, says its two-year-old protagonist Myra Vishwakarma has no idea that she has starred in a film.
"She (Myra) was not aware that we are shooting a film. She didn't even understand that there was something called a film. There were very small cameras called black magic protection cameras. It was all play for her. She wasn't even aware that a crew was there; she thought they were just her friends and played with them," Kapri told
Hindustan Times
.
In fact, several scenes in the film were not a part of the screenplay and were shot impromptu based on Myra's reactions. "I had to change my screenplay according to her behaviour pattern. There were many scenes in the film which were not written at all and were entirely her own. That is the reason we gave an additional screenplay to her in the film," Kapri said.
"The scene with her father's wet slippers in the bathroom and when she applies cream on her face are all her own. Most of the dialogues are her own. We just put her in a situation and were capturing her. We have around 64 hours of footage, out of which we made this 100-minute film. It was like we were shooting a documentary for Discovery channel. It was like we were waiting for a tiger and had to trap him when he is around," he added.
However, shooting with a two-year old hasn't been easy for Pihu's crew. "The one thing we had to practice throughout the shoot was patience. There were many days when not even a single second of footage could be canned.
"It was very tough initially. No producer, no studio was backing me. People called it an impossible film saying that how can you make a film with a child who is two. People also told me that it would be a very boring film," he said.
Calling
Pihu
a thought-provoking film, Kapri added, "There is a very strong in-line message for parents in the film. The bottom line is—every child deserves a parent but not every parent deserves a child."
Follow @News18Movies for more.
Read full article
Countdown To
Elections Results
To Assembly Elections 2018 Results