Manmarziyaan: F For Fyaar, First Song of Abhishek Bachchan-Starrer Out; Check It Out
First song 'F For Fyaar' from Ábhishek Bachchan, Taapsee Pannu starer 'Manmariyaan' released.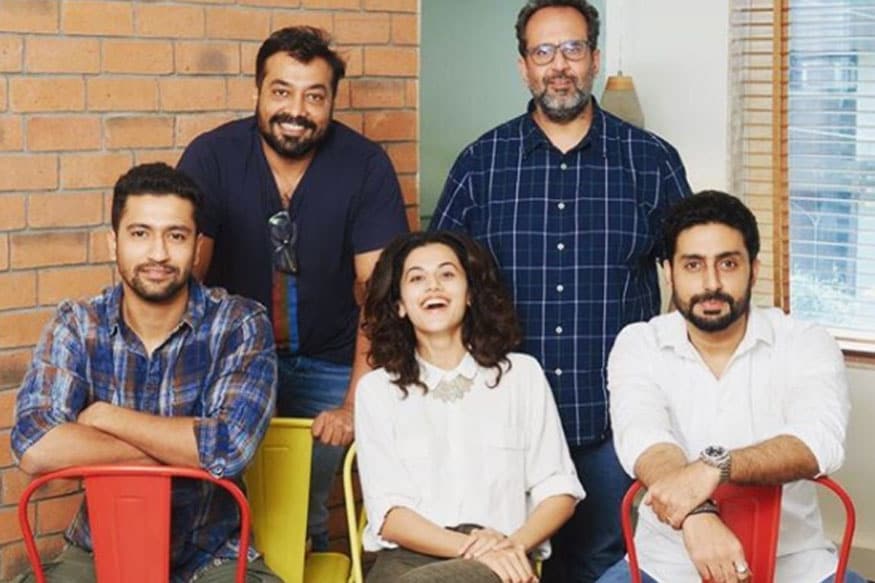 Image: Instagram/Vicky Kaushal
Abhishek Bachchan announced the much-anticipated trailer of Anurag Kashyap's upcoming film, Manmarziyaan, on his Twitter, on Thursday and later informed that the team will release a song from the film Manmarziyaan everyday for 10 days.
#Manmarziyaan pic.twitter.com/wqQvNPcQRx

— Abhishek Bachchan (@juniorbachchan) August 9, 2018
On Friday morning the Guru actor announced the audio of first song titled F For Fyaar by Amit Trivedi. He wrote, " Mornings with Manmarziyaan for 10 days! First song #FForFyaar Full Audio Song out on Eros Now". The song can is available at Eros Now and has artists like Vicky Kaushal, Mast Ali and a rap by Sikander Khalon.
#Manmarziyaan #TakeTwo Check out this Album on Eros Now: https://t.co/5A6RN1zpxL

— Abhishek Bachchan (@juniorbachchan) August 10, 2018
Bachchan, who is making a comeback after a two-year hiatus, plays Robbie, a subdued foil to Vicky Kaushal and Taapsee Pannu's rowdy lovers in the film.
Kaushal is playing his namesake — a glitzy, responsibility-shirking young man in Punjab who is all for 'fyar' (pronounced as pyaar) but cannot bring himself to discuss marriage with the parents of the girl he is sleeping with. Taapsee plays Rumi, a woman torn between a man who would not commit marriage to her and another, whom she doesn't love, but marries anyway.
Jointly produced by Phantom Films and Anand L Rai's Colour Yellow Production, The story of Manmarziyan isn't unique, but its treatment is. Unlike Kashyap's other films, Manmarziyaan's colour palette is bright, and vividly neon.
According to Manmarziyaan, love isn't complicated, people are. The film will hit the screen on September 14.
Read full article