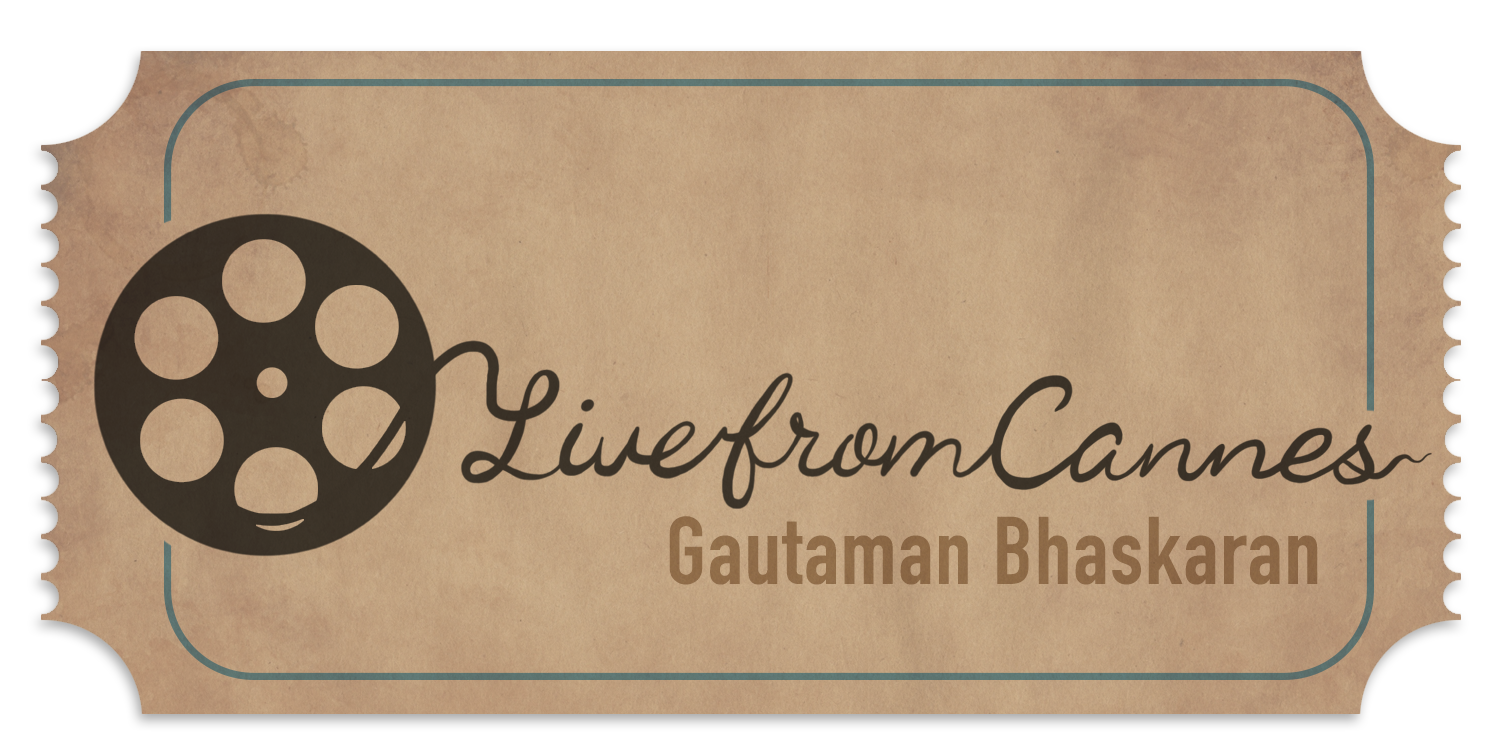 There is this movie brochure in front of me. It talks about Devashish Makhija's upcoming Bhonsle. The opening page has this to say: "In tumultuous Mumbai, at a time when scheming Maharashtrian politicians use violence to rid the State of Bihari immigrants, a terminally ill lone wolf Maharashtrian cop, Bhonsle, retired against his will, finds himself forging an unlikely companionship with a 23-year-old Bihari girl and her little brother. While the raging conflicts destroying the world around them reaches Bhonsle's doorstep..."
Sitting with Manoj Bajpayee on a sun-kissed afternoon by the gentle Mediterranean Sea during the ongoing 71st edition of the Cannes Film Festival, I can hardly feel the tempest that Bhonsle must have felt fighting the demons around him. Bajpayee – who plays the tortured man in uniform, Bhonsle – looks as serene as the sea, his face reflecting the radiance of success, his posture the pride of a man who has distinguished himself as myriad characters on screen.
As the beaten Central Bureau of Investigation officer in Special 26 – whose classic last line of the movie ("chullubar pani me doob jathe hai") appears as memorable as Casablanca's "It's the beginning of a beautiful relationship"-- Bajpayee captivated me more than the hero, Akshay Kumar.
When he first appeared in Drohkaal and Bandit Queen in 1994, nobody noticed this lanky lad. Although Ram Gopal Varma's Satya in 1998 came as a breakthrough for Bajpayee, I only noticed him – and was quite impressed – in the 2012 Gangs of Wasseypur, which was part of a Cannes sidebar. As the gangster Sardar Khan he was almost mesmeric, and seemed to give himself a much needed image makeover after having portrayed policemen in so many films.
Bajpayee must have told himself that he would never typecast himself: so, he became a vilely politician-educationist in Satyagraha, a gay professor who is harassed and humiliated in Aligarh, a sports coach who literally brutalises a small boy in Budhiya Singh – Born to Run and a disturbed man trapped in the cobwebs of his memory in In the Shadows, which I saw at the Tokyo International Film Festival.
But for now, Bajpayee is all keyed up about Bhonsle, which will be another feather in his already crowded cap (two National Awards, etc) – where he will transform himself into a policeman (with a difference) who is beaten and bashed up by the system. He tells me that the story unfolds during Maharashtra's most important festival, Ganpathi Puja – in a span of 10 days. "There is festivity all around, people are in a joyous mood, but Ganpath Bhonsle pushed into retirement, is angry and unhappy. He does not want to hang up his uniform and go back to his lonely life in a slum that is his home. But into this dreariness walks a young girl (Ipsita Charavarthy). Bhosle is all about this undefined, unlikely relationship between the two", Bajpayee's narration in a tiny capsule.
I tell him that his professorial part in Aligarh would remain etched in my memory -- the pain, the shame, the hurt and finally the acceptance, all mingling and mixing to make that character in all its flawed dilemma.
But Bajpayee cannot bring himself around to pinpointing one favourite role. "There are too many. I am so passionate about the craft of acting that I continuously challenge myself to do better and, more importantly, to do differently," he avers. And he gets high on such cinematic adventures. Never mind, the effort to reinvent himself time and again may give him sleepless nights, can get him restless, but then there is no question of avoiding that road. It may be uneven, it may be a tough walk, but tread on it he must in order to reach a goal high up!
Bajpayee terms this as "addiction", not passion. Interesting, but must be a rare kind of addiction which helps you evolve into a better actor, and, who knows, a better human being. He cites as an example his part in Special 26, noting, "Everybody thinks he is a winner, till he faces loss. Ultimately, it is all about how you take the loss, grapple with it and get above it."
Not easy, Manoj, not at all. But let us watch him as Ganpath Bhonsle, and see how he turns a defeat into a victory. However, it's India run is a while away, for it plans to do festival hopping first.
(Author, commentator and movie critic Gautaman Bhaskaran is covering the Cannes Film Festival for the 29th year, and may be e-mailed at gautamanb@hotmail.com )