Municipal Corporations

9/10

TRS

8

INC

0

BJP

1

AIMIM

0

OTH

0
MUNICIPALITIES

115/120

TRS

97

INC

9

BJP

3

AIMIM

2

OTH

4
Refresh Data
Marvel will Release Avengers 4 and Captain Marvel Trailers on these Dates
After much speculations and rumours, Marvel has announced the release date of the second trailer of Captain Marvel while Avengers 4 trailer likely to come this week.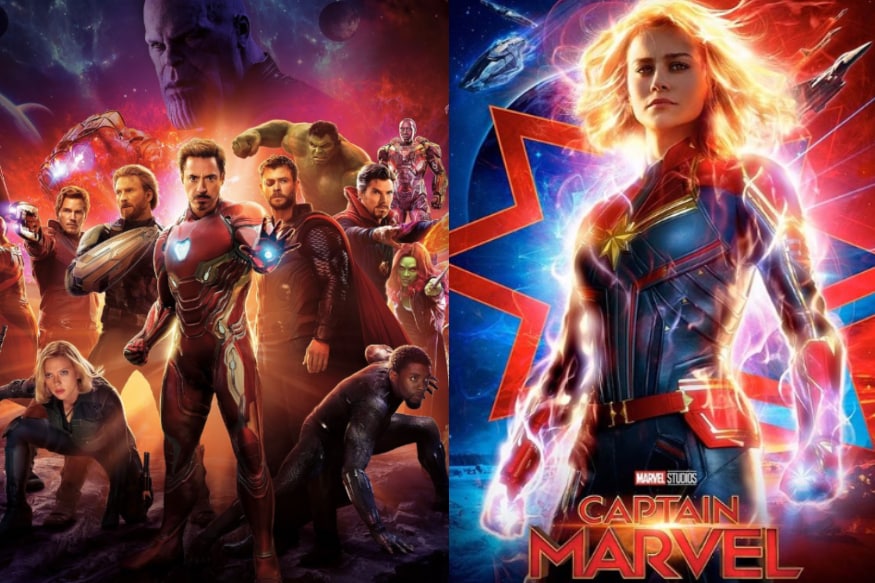 Image Courtesy: Twitter
After much speculations and rumours, Marvel has announced the release date of the second trailer of Captain Marvel. In an Instagram post, the studio informed that the trailer will be launched on Monday Night Football.
Along with the news, they also teased a new poster of Captain Marvel with Brie Larson holding her gaze as the superhero. "Check out the new poster for Marvel Studios' #CaptainMarvel, and tune in to @ESPN's Monday Night Football to see the brand new trailer!" the post read.
Also read: Captain Marvel Trailer 2 Released
Soon after, a number of sources were quoted by different publications that the much awaited trailer of Avengers 4 will be released on Wednesday, December 5. The same was confirmed by /FILM editor Peter Sciretta, The DisInsider's Skyler Shuler, Daniel R from SuperBroMovies, and MCU Cosmic. Marvel hasn't made any official confirmation about it yet.
Yeah all the rumblings seem to be true. A new Captain Marvel trailer coming Monday night, and hold on to your seats because Wednesday more Marvel goodness should be hitting.

— Peter Sciretta (@slashfilm) December 3, 2018
Just to clarify.Monday Night: Captain MarvelWednesday Morning: Avengers 4Twitter needs an edit button, lol. https://t.co/xHV4ftbycU

— Skyler Shuler (@Skylerhxc) December 2, 2018
Ok now that it's out I CAN tweet about it...Avengers 4 trailer on Wednesday morning. We're so close. Just a little longer.

— Daniel R (@DanielRPK) December 3, 2018
Earlier it was widely speculated that the Russo Brothers might introduce the trailer at the special screening of Avengers: Infinity War that was held on November 29 in California. The two had an exclusive Q&A session, where they unfolded trivia facts about the Avengers 3.
Also read: Here's Everything Russo Brothers Revealed About Infinity War in Colliders Q&A Session
Meanwhile, Captain Marvel trailer 1 was released on September 1. In the film, Brie Larson as Danvers will be in possession of her powers which she gets after her DNA is fused with that of an alien during an accident. A former US Air Force fighter pilot, Danvers had left the planet to join Starforce, an elite Kree military team, and upon her return, she retraces her time she had spent on earth.
The trailer also gives a glimpse of Jude Law's Mar-Vell and Clark Gregg's Phil Coulson, who was last seen in 2011's The Avengers.
The film will also feature Lee Pace's Ronan and Djimon Hounsou's Korath. Both the characters were first introduced in the Guardians of the Galaxy.
Captain Marvel hits the screen in March next year, while Avengers 4 will be released in May.
Get the best of News18 delivered to your inbox - subscribe to News18 Daybreak. Follow News18.com on Twitter, Instagram, Facebook, Telegram, TikTok and on YouTube, and stay in the know with what's happening in the world around you – in real time.
Read full article