Meet Tushar Joshi, The Voice Behind Ranbir Kapoor's Character In Jagga Jasoos
Tushar Joshi is the singing-voice behind Ranbir Kapoor's character Jagga in Anurag Basu's directorial Jagga Jasoos.
In Anurag Basu's directorial Jagga Jasoos, Ranbir Kapoor's teenage character, Jagga, stammers and to pursue a communication free of hiccups, his foster father, Tooti Footi, suggests him to sing. While it's Ranbir himself who stutters, the voice behind the singing-Jagga is that of singer-musician Tushar Joshi.
"I joined Pritam Da's team in August 2016 when Jagga was already underway. I was totally clueless as even the film's production hadn't reached the finishing stage. Initially, I just observed and then afterwards, I understood the format. When we were trying to find Ranbir's voice, I had no idea that it'll be me," he shares in an interaction with News18.com.
"But because I was better versed with the script, I could do it well when the time came. All my dubbing took place in the last one month," he adds.
Considering that Ranbir has received rave reviews for his performance, does Tushar believe that his voice was a perfect fit? "Of all things I've done so far, this has been the toughest experience. It was hard to deliver and match Ranbir's expressions. So, more than singing, it was acting for me. And I've tried my best to match Ranbir's expression."
"Whenever we watched his visuals, even without sound effects, we used to wonder ki kya kar diya yaar. There were times I feared how my lines would sound and that an amalgamation of music and sound effects will make it look even more expressive than how it appeared then," he shares.
He points out that even though he joined the crew a little late, he contributed to his maximum potential. "Not just me, every member of the team has contributed their 1000 per cent. We haven't slept properly since the last one month. We used to work so much as there was a deadline and a pressure of the release date. Matlab hum log almost zombies ho gaye the last ke dino mei. But we really enjoyed the process."
Even though Jagga Jasoos is a first of its kind in Bollywood, the film opened to mixed reactions. While some loved it, some couldn't make the most out of it. Joshi, however, admits that even before the film's release, the crew feared a reaction of this sort. "Honestly, we used to discuss this with Anurag sir. He used to admit that even he was unsure whether the audience will digest a film like this. Mazak mei bhi bolte the ki mujhe darr lag raha hai ye audience le paayegi ki nahi."
While he understands that different people have varying opinions, he continues to maintain that the Indian audience is ready for musicals but it's perhaps the style of filmmaking, which makes the acceptance of this genre a bit hard. "I think India is ready for musicals because the kind of musicals that are being helmed – they aren't hardcore. They are easy to understand. And Pritam da has kept it very simple so that people can understand. I think it's the filmmaking aspect that's complex. Maybe people are only used to simple story lines.. I don't know."
"I think 10 years from now, people will watch this film and may be then they'll appreciate ki jo kiya hai wo itna bura bhi nahi hai," he affirms.
Joshi, who happens to be music composer Pritam's assistant, believes that if in today's time a singer gets more than three songs and enough number of Hindi films, it works as a booster for them. He articulates, "It's all about confidence. Earlier we had limited singers and an even fewer number of songs so filmmakers always had an idea about who'll sing the song. But now, things have changed. We keep searching for the right voice till the time it isn't a perfect fit and appeals to all. It's very tough to get enough exposure in one go, I feel lucky that way."
At a time when the likes of Rishi Kapoor and Govinda are raising doubts to Basu's style of filmmaking and terming him as an irresponsible filmmaker, does Joshi look back and feel the same? "I never felt any issues with his organization. Basu da is a complex filmmaker and he always has a vision in mind – the problem for us was that we weren't always able to understand his vision," he says.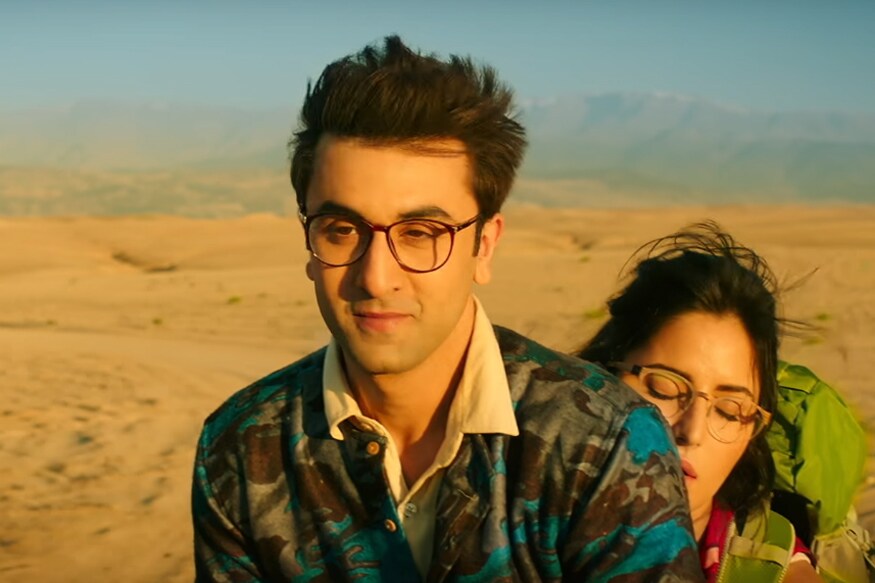 He further adds that their job was to follow Basu's instructions and deliver what he'd ask from them. "But when we finally saw it on the big screen, we understood why he wanted things to be a certain way. His shooting continued till the last moment – and not everything had reached the final edit till then."
"Maybe both Pritam da and Anurag da are perfectionists so they work till the very end. If they've finalized something and the next day they get something better in their head, they'll actually go the route and change everything even if it's just a day before the film's release," he adds with a certain sense of optimism.
He breaks no bones in accepting that he's a Basu fan for life. "Every time I meet him, I only observe him. He's like a great judge - he'll know you even without talking to you. He's not at all demanding," he explains.
Joshi also shared his views on the age-old debate of actors vs singers and said that it really doesn't matter as real talent never goes unnoticed for long. "It's okay because no matter what you do, if one has talent and passion for something, eventually people will get to know. So I like it when people don't know about me and if they make efforts in finding out. I don't believe in promotions."
Get the best of News18 delivered to your inbox - subscribe to News18 Daybreak. Follow News18.com on Twitter, Instagram, Facebook, Telegram, TikTok and on YouTube, and stay in the know with what's happening in the world around you – in real time.
| Edited by: Kriti Tulsiani
Read full article