nda:
Needmore seats to Win

Needmore seats to Win
upa:
Minions, Happy Feet, Shrek: 6 Films You Can Binge Watch With Kids This Children's Day
Here are some titles that will not only be a treat for your kids, but also for you!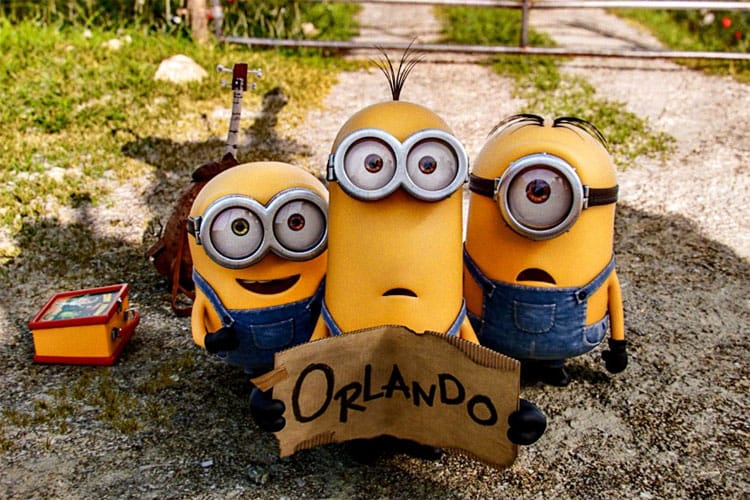 Image: Netflix/ A still from Minions
It's Children's Day, that is, the time to decide on a surprise for the little munchkins. So grab yourself a bowl of popcorn and have a day in with your kid with their favourite movies on Netflix. Here are some titles that will not only be a treat for the kids around you, but also for you!
Minions
:
Kick back and start your morning with these adorable, jelly-bean shaped creatures.
Minions
, a spin-off of the popular
Despicable Me
series, made their way into our hearts with their googly-eyes and gibberish to keep us amused all through. The film is an origin story of the Minions- from a single-celled organism, to serve the most despicable masters. It takes us through the journey of Kevin, Stuart, and Bob as they venture into the real world to find their master they can serve.
What's in it for the kids: They're cute. They're funny. They're a bunch of bumbling, babbling minions. Do they need any other reason?
What's in it for you: Their simplicity and outlook on life is very similar to that of a child, reminds you of the good old times.
Happy Feet
:
Waddling penguins who love to sing and dance. Isn't that a reason enough for you to watch this movie? We think so!
Happy Feet
is sure to make your kid laugh with happiness. From self-acceptance to undertones of environmental issues like human interference- the film deals with a lot of issues. If you're ever in the mood to let loose and dance with your little one, this movie has your name on it.
What's in it for the kids: It's okay to be different. And choreographed dance numbers with really catchy music is always a plus.
What's in it for you: When you're down in the dumps, patience in virtue, you will find your unique tune in time.
Wizard of Oz
:
This is one gift you need to pass on to your child.
The Wizard of Oz
is a classic that is loved by many generations and will be for the generations to come. Judy Garland plays Dorothy, a young girl who lives in a cocoon, dreaming of a life outside a world known to her. Once her dream comes true, it takes her on an adventure of survival and lifelong friendships.
What's in it for the kids: Never be afraid of what stands before you.
What's in it for you: Life is a journey; and if anything, you're living proof to your child that when the going gets tough, the tough get going.
Shrek
:
Once upon a time, in a far away swamp, lived a friendly ogre named Shrek whose solitude was suddenly shattered by 'annoying' fairy tale characters.
Shrek
is a movie with loveable characters for loveable characters in your life. The movie explores themes such as looking beyond the mirror for beauty, friendship, and belief in oneself, through the medium of music, and a lot of dance.
What's in it for the kids: You is smart, you is beautiful, you is funny, you is loved.
What's in it for you: There are certain jokes only you will get, so be prepared to answer a few questions from your inquisitive child.
How to Train Your Dragon
:
Live life on your own terms.
How to Train Your Dragon
is a film about finding your way among the crowd. This movie, sure to be a family favourite revolves around a teen misfit, Hiccup, voiced by Jay Baruchel, who has to live up to his father's legacy of being the greatest Viking. While trying to do so, and facing his fears, Hiccup realises that he's formed an unlikely friendship with his sworn enemy, Toothless the dragon.
What's in it for the kids: You don't have to be a dragon slayer to be a hero.
What's in it for you: Watching your kids experience a spectrum of emotions.
Kung Fu Panda
:
Kung Fu Panda
is a heart-warming story that is sure to appeal to kids and adults alike. The movie boasts of a positive messages to our younglings about being who you are and believing in yourself. Along with these life lessons, you get an action-packed film with magnificent battle scene, kicks, punches! Po the panda, voiced by Jack Black, is chosen as the unlikely one, destined for greatness.
What's in it for the kids: Lots of laughs with positive takeaways.
What's in it for you: Pandas. And come on, we all have a Po in us.
(Get detailed and live results of each and every seat in the Lok Sabha elections and state Assembly elections in Andhra Pradesh, Odisha, Arunachal Pradesh and Sikkim to know which candidate/party is leading or trailing and to know who has won and who has lost and by what margin. Our one-of-its-kind Election Analytics Centre lets you don a psephologist's hat and turn into an election expert. Know interesting facts and trivia about the elections and see our informative graphics. Elections = News18)
| Edited by: ---
Read full article
Countdown To
Elections Results
To Assembly Elections 2018 Results