Director
: Rakeysh Omprakash Mehra
Cast
: Harshvardhan Kapoor, Saiyami Kher, Om Puri, Anup Chaudhary
Mirzya has all the elements required to make a full-fledged period drama; popular romantic folklore, new debutants, Gulzar's screenplay, powerful music and aesthetically sound shooting locales. Despite all these strong points, the film still fails to stir your soul.
On the lines of Heer Raanjha, Soni Mahiwaal and Sassi Punnu is another folklore, a less popular one, that of Mirza-Sahibaan which Mirzya tried to bring on screen. The story goes that Mirza and Sahibaan fell in love with each other while they studied together as students. Not liking the growing intimacy between the two, Sahibaan's parents decide to marry her off to another man. However, she elopes with Mirza on their wedding day. Fearing that Mirza would kill her brothers, she breaks each of his axes, unaware of what destiny had in store for them. As soon as her brothers caught them, they killed Mirza on the spot.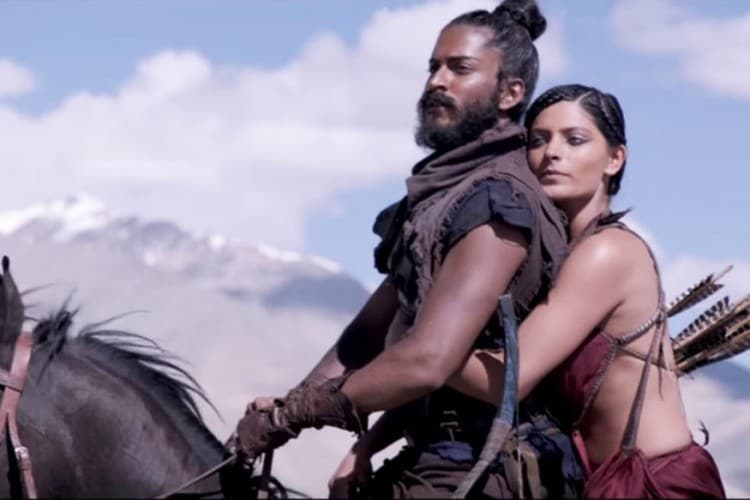 While the story is known to many, it's the lines on which Mehra connects it with a modern day tale that drew many people to the theatres. Considering the fact that it's Rakeysh Omprakash Mehra's directorial, the aspect of moving back and forth in time, dominates the movie. He uses couplets and visually appealing dance scenes to cut from the previous era of the original folklore to the modern day representation of it through the story of Suchitra (Saiyami Kher) and Adil Mirza / Mohnish (Harshvardhan Kapoor). The juxtaposition of two eras follows a fine balance, but for people who aren't aware of the folklore, it might get a little tough to make sense out of it.
Not only did this story have a strong romantic connect but also an underlying emotional aspect for which Gulzar is probably the best choice. His words and couplets make this film worth a watch. Returning to screen after almost 17 years, Gulzar depends on voiceovers and tribal women to carry the narrative forward which works well for most part.
The film begins on an interesting note in 'lohaaro ki gali', cross cuts in time to scenes where Suchitra and Mohnish's classroom romance begins to flourish. There's something genuinely warm about the two child actors on the screen but the story starts a downward trend when they're both shown to cross paths as adults. They may look good together in some scenes but their sheer lack of chemistry can't be ignored. There are sparks, here and there, but then a period drama based on a romantic tale, cannot be sufficed with just sparks. It really requires a form of ignition that lights up the screen.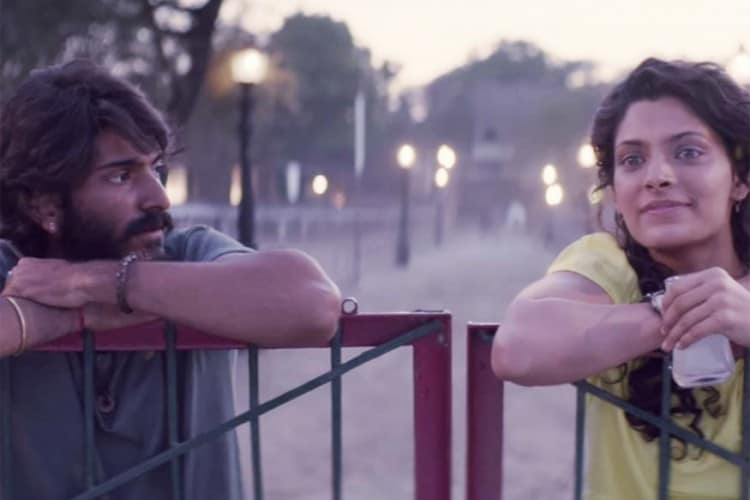 On the acting front, neither of them stands out nor brings to reel something extra ordinary. Harshvardhan as Mohnish/Adil Mirza delivers a controlled performance while Saiyami's Suchitra doesn't have many layers to her character. It is also an element of narration that not many dialogues are given to the two, which now looks like a wise decision. However, one actor that grabs your attention is Anuj Chaudhary. His fine portrayal of prince explores a gamut of emotions in a short screen-time.
Harshvardhan, Anil Kapoor's son will remind you of Ranveer Singh's
Ramleela
antics in some shots. Because of his solo scenes, he fares a
little better than Saiyami. But we'll probably have to for another film starring the first timers to tap their actual acting potential.
Mirzya, despite lacking the intensity, boasts of technical finesse all throughout the running time. No denying that the film has been shot and edited with perfection. Placing the film in Rajasthan adds the required rudiments of stunning locales, vibrance, grandeur and the mystique touch of deserts this film needs. Another point this film rides high on is the music. With Gulzar's enigmatic lyrics, Shankar Ehsaan Loy's score and Daler Mehendi's voice; the music is definitely here to stay.
Go for Mirzya if you've some admiration for poetic sensibilities and possess a certain love for couplets or just want a visual delight this weekend, else there's nothing more to it.
Rating: 2/5