GET Stock

Quotes


Miss Peregrine's Home for Peculiar Children Review: Film Lack's Tim Burton's Touch
The film had so much potential which Burton failed to tap.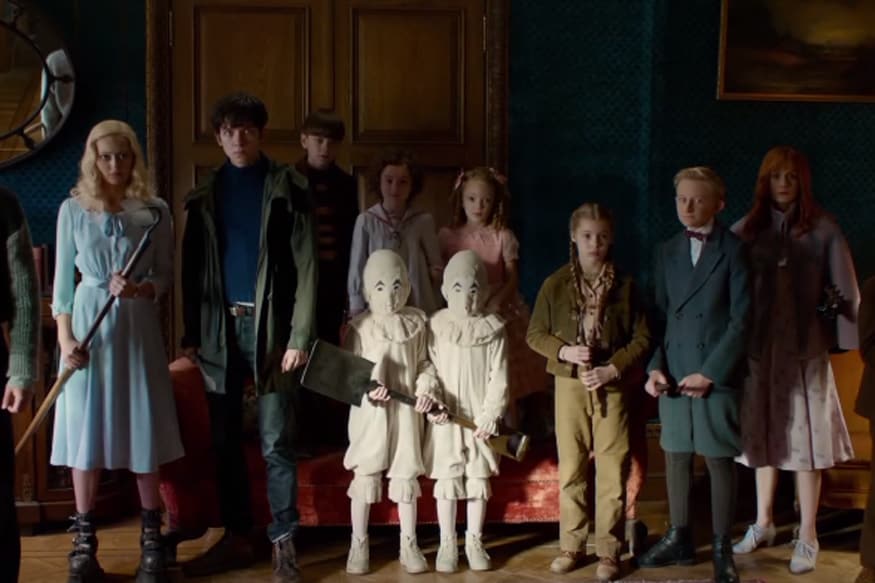 A still from the trailer.
Tim Burton has created for himself a genre of his own. A genre of goth, dark humour and absurdness. He's the visionary who directs stories for the outcasts, misfits, crazies, he's an escapist who has been successful in merging the lines between reality and fantasy. Therefore when he decided to take up Miss Peregrine's Home for Peculiar Children, one of the popular works of Ransom Riggs, the fans rejoiced. Just the way he converted the innocent Disney's live action Alice in Wonderland into a spectacular piece of cinematic art, fans expected the same from this one. But the film turned out to a disappointment.
The film revolves around an ordinary teenager who embarks on a mysterious journey spanning different worlds and times to find a magical place known as Miss Peregrine's Home for Peculiar Children. The film discusses the relationship between a grandfather and grandson and the legacy is passed in a 'peculiar' way. While the film has stunning visuals patent to every Burton movie, the film lacks the patent touch of one of the most iconic auteurs of Hollywood.
Eva Green as Miss Peregrine is haughty, strict and caring. A vampy shade which only she is capable of pulling off, she carries herself brilliantly. All the children in the film have done their part well and Samuel L Jackson as the villain is terrifying. The film has the goth aesthetic of Burton and it has the power to make you believe in time loops, monsters and 'hollows'. So what makes it a disappointment?
Well, the film lacks the luster of peculiarity. You are amazed by the children and their genetic modifications the same way Professor Xavier's school made you feel while watching X-Men. However, once you are past the amazement there is nothing in the film to look forward to. The plot moves at its own pace. There are no thrills to keep you hooked and the supposed 'funny' scenes only make you smile slightly. The film had so much potential which Burton failed to tap.
In the end, the film falls flat on storytelling and narrative. Individually, every element stands out but when weaved together the outcome is far from one's expectation. It's a decent watch with an average thrill and for anyone who has not experienced Burton style before, this might appear a good fall watch, but for the one who knows the real capability of the auteur's narration this one might take the last seat.
Save this one for autumn break's lazy afternoon, when Halloween Town and Twitches reruns are too much to take in.
Ratings: 2 out of 5
Also Watch
Read full article