Mohanlal's 'Kaalapani' to Mammootty's 'Pazhassi Raja': Southern films that reminisce about the battle for free India
Here is a look at some such memorable southern films that explore various aspects of the freedom struggle.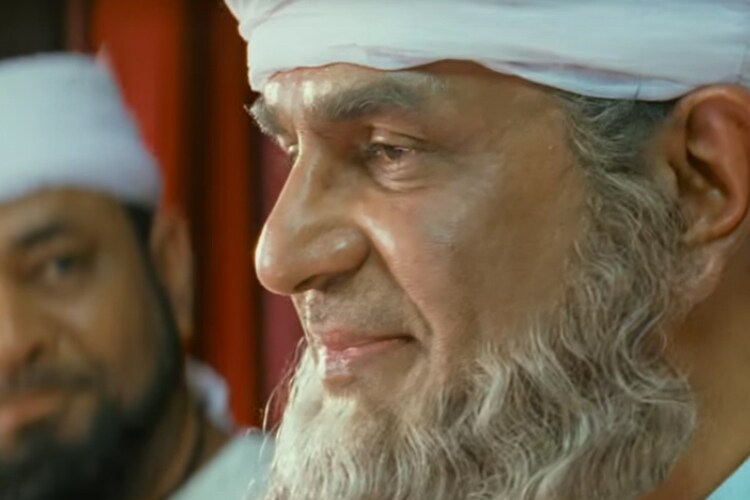 A still from 'Pazhassi Raja'.
New Delhi: In just a few hours from now, Indians all over the word will celebrate India's 68th Independence Day, honouring the countless and often faceless brave individuals who sacrificed their lives in order liberate there motherland from her rulers.
Over the years countless filmmakers have tried to recreate/ re-imagine the turmoil and never ending search for a better future which defined colonial India. Here is a look at some such memorable southern films that explore various aspects of the freedom struggle.
Kaalapani: Regarded as one of the evergreen classics of Malayalam cinema, 'Kaalapani' was reportedly based on the biographies of several political leaders who played a major role in the freedom struggle. Directed by Priyadarshan and featuring Mohanlal in the lead, it was later on dubbed into Hindi ( 'Saza-E-Kalapani'), Telugu( 'Kaala Pani' and Tamil('Siraichalai'). Interestingly the Hindi version was distributed by Amitabh Bachchan.
Pazhassi Raja: Yet another Malayalam classic, 'Pazhassi Raja' was based on the life of a brave king who opposed the unfair practices of the English East India Company. Featuring Mohanlal's 'arch-rival' Mammootty as the titular character, the film proved to be a major critical and commercial success, winning several Filmfare awards. Released in 2009 it was dubbed into Hindi under the same title.
Bharathi: Directed by Gnana Rajasekaran, 'Bharathi' highlighted how a poet named Chinnaswami Bharati, ignited patriotic thoughts through his hard-hitting poems and hence lay the foundation for the freedom struggle. Starring Shayaji Shinde and Devayani in the lead, it received rave reviews upon release, winning a National award.
Kappalottiya Thamizhan: Best remembered for its heartbreaking climax and flawless performances, 'Kappalottiya Thamizhan' featured Sivaji Ganesan and Gemini Ganesan in the lead. Directed and produced by BR Panthulu, it was based on the life of VO Chidambaram Pillai and his attempts at destroying the monopoly of the British traders. Upon release, the film underperformed at the box office but won several National awards nonetheless.
Hey Ram: Shot simultaneously in Hindi and Tamil, 'Hey Ram' highlighted how communal tensions cropped up in India just before its independence. Directed by and starring Kamal Haasan, the film upset several political parties' courtesy, its bold theme. Also featuring Shah Rukh Khan and Rani Mukerji in important roles, 'Hey Ram' was India's official entry to the Academy Awards.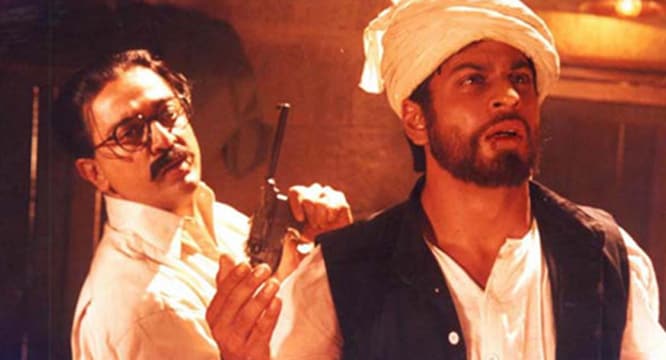 Veeraputhran: Regarded as one of the most challenging roles of Narain's career, 'Veeraputhran' touched upon the anti- British Raj movement which shook Kerala in the 1900's. Released in 2011, it floored critics and audiences alike thanks to some intense performances. Interestingly, the film found itself in the midst of an ugly controversy when it was alleged that the makers had twisted facts and taken quite a few "creative liberties"
Njaan: Based on TP Rajeevan's critically acclaimed novel 'K T N Kottur Ezhuthum Jeevithavum', this Dulquer Salmaan starrer focused on the events that take place in a small village in Kerala during freedom struggle. A major critical success it won two Kerala state film awards.
Get the best of News18 delivered to your inbox - subscribe to News18 Daybreak. Follow News18.com on Twitter, Instagram, Facebook, Telegram, TikTok and on YouTube, and stay in the know with what's happening in the world around you – in real time.
Read full article