Moonlight, Arrival Win WGAs For Best Screenplay
The awards were announced on February 19 at concurrent ceremonies at the Beverly Hilton in Los Angeles and the Edison Ballroom in New York.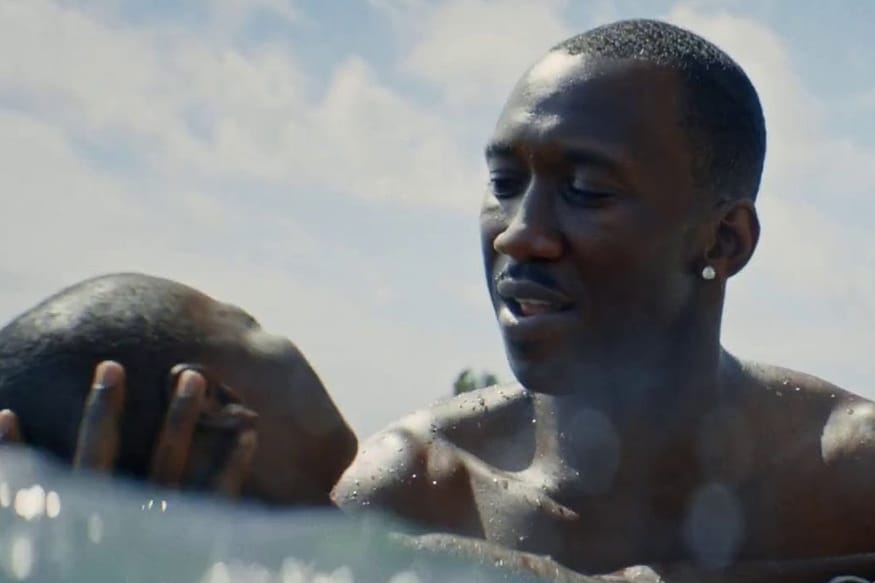 Image: A still from Moonlight's trailer
Los Angeles/New York: Barry Jenkins's script for Moonlight won the Writers Guild Awards for Best Original Screenplay and Eric Heisserer's script for science-fiction saga Arrival won for Best Adapted Screenplay.
The awards were announced on February 19 at concurrent ceremonies at the Beverly Hilton in Los Angeles and the Edison Ballroom in New York.
Moonlight -- a tale in three sections of a boy, teenager, and man coming of age in 1990s Miami -- topped Taylor Sheridan's Hell or High Water, Damien Chazelle's La La Land, Jeff Nichols's Loving, and Kenneth Lonergan's Manchester by the Sea, reports variety.com.
Arrival -- focusing on non-verbal aliens arriving on the planet Earth -- was based on Story of Your Life by Ted Chiang. It topped Rhett Reese and Paul Wernick's script for Deadpool, August Wilson's "Fences", Allison Schroeder and Theodore Melfi's Hidden Figures, and Tom Ford's Nocturnal Animals.
"This confirms a long-held suspicion of mine that you all are sci-fi nerds," Heisserer said in his acceptance in Beverly Hills. "Stay curious. Ask critical questions. It's how great stories happen and how science prevails."
FX swept the major TV awards as Atlanta won Best New Series and top comedy series and the network's "The Americans" won drama series.
The Americans award went to Peter Ackerman, Tanya Barfield, Joshua Brand, Joel Fields, Stephen Schiff, Joe Weisberg, and Tracey Scott Wilson. The winning Atlanta writers were Donald Glover, Stephen Glover, Jamal Olori, Stefani Robinson, and Paul Simms.
Executive producer Simms accepted the comedy series award at the New York ceremonies and said Glover - who also stars - was working in London. "If he were here, I think he would thank Tina Fey and Robert Carlock for giving him his first writing job on '30 Rock'," Simms said.
Robert Carlock won the award for Best TV Comedy Series episode for Unbreakable Kimmy Schmidt for the Kimmy Goes on a Playdate script. Vera Herbert won the WGA Award for Best TV Drama Series episode for The Trip episode of NBC's "This Is Us". Triumph's Election Special took the comedy/variety special award.
Susannah Grant won the original longform TV award for HBO's Anita Hill drama "Confirmation". She was also honoured with the WGA's Paul Selvin Award, given for embodying the spirit of the constitutional and civil rights and liberties.
The adapted longform TV award was given to FX's "American Crime Story: The People vs. O.J. Simpson", written by Scott Alexander, Joe Robert Cole, D.V. DeVincentis, Maya Forbes, Larry Karaszewski and Wally Wolodarsky, based on the book "The Run of His Life" by Jeffrey Toobin.
The animation trophy went to Joe Lawson for BoJack Horseman for the "Stop the Presses" segment. He said the award should have gone to the nominated "Fish Out of Water" segment of the series. "Best f*****g thing I've ever seen," he added.
Command and Control won the feature documentary award for the script by Robert Kenner and Eric Schlosser, with the story by Brian Pearle and Kim Roberts, reports variety.com.
Last Week Tonight With John Oliver won the comedy/variety (including talk) series award. "Saturday Night Live" won the comedy/variety (including sketch) trophy.
Patton Oswalt hosted the Beverly Hills ceremony and made many laugh with several remarks about US President Donald Trump, including, "I feel bad for Trump…his life before this was golf and hookers".
Oliver Stone received the WGA's Screen Laurel Award and gave a serious acceptance speech about the need to stop going to war. "I've fought people who practice war all my life. Never give up in your struggle for peace, decency and telling the truth," he concluded.
Get the best of News18 delivered to your inbox - subscribe to News18 Daybreak. Follow News18.com on Twitter, Instagram, Facebook, Telegram, TikTok and on YouTube, and stay in the know with what's happening in the world around you – in real time.
| Edited by: Divya Pal
Read full article